Kielce
Kielce
is a city in
Poland's
Świętokrzyskie Voivodeship
and also its capital.
Understand
Kielce is the largest city of the Holy Cross Voivodeship (Świętokrzyskie) with a population just under 200,000 residents. Its history dates back to the 10th century. In 1364 Kielce becomes recognised as a city and gains certain privileges connected with this legal status. In 1496 Kielce is conferred its coat of arms by the Fryderyk cardinal Jagiellończyk, Polish prince and primate, serving as a bishop in Kraków. The history of Kielce is rich in important events for the history of Poland, for example here, in 1816, was organised first Polish higher technical university (that was free of charge and had two teaching languages: Polish and German). The city has hosted howsoever the unfortunate scene of the Kielce pogrom, which resulted in the deaths of 40 Jewish Holocaust survivors and another 80 injured nearly a year after the final Nazi death camp was liberated. The antecedence of the pogrom are still not clear and many hypotheses are still being considered.
Get in
See
phone: +48 41 344 40 14

address: pl. Zamkowy 1

phone: +48 41 344 40 15

address: plac Zamkowy 1

The Palace nowadays is a branch of the National Museum in Kielce.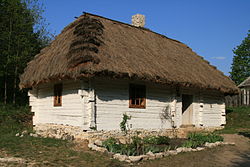 address: ul. Jana Pawła II 6

Open air museum.

phone: +48 41 343 37 06

address: plac Wolności 2

Cathedral of the Ascension of Mary

address: plac Najświętszej Maryi Panny

In near proximity to the Palace of the Kraków Bishops.

Municipal Park

Stefan Żeromski's School Years Musuem

phone: +48 41 344 57 92

address: Jana Pawła II 5

Another branch of the National Museum in Kielce.

address: aleja Legionów 1

phone: +48 41 367 68 01

address: ul. Zamkowa 3

Located in renovated jail house.
Do
Sienkiewicza Street
Forest Alleys
Buy
Sienkiewicz Street

address: Henryka Sienkiewicza

The main shopping street in Kielce and partially pedestrianized.

address: Świętokrzyska 20

phone: +48 41 368 90 96

address: Edmunda Massalskiego 3

Centrum Handlowe Radomska

address: Radomska 8
Sleep
Go next
Sandomierz — a very important historic town on the banks of the Vistula river, relatively close to Kielce