Kissimmee
Kissimmee
is a city in
Osceola County
. Kissimmee (pronounced /kiˈsimi/, accent on second syllable) is a popular
Central Florida
tourist destination because of its sunny weather, spring training baseball for major league clubs, and close proximity to
Disney World
.
Understand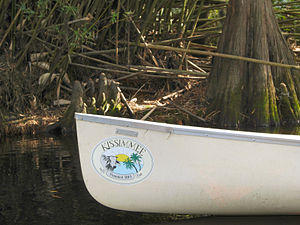 Just south of
Orlando
in what is commonly referred to as the "Kissimmee-St. Cloud" area, due to the short distance between it and the adjacent city of St. Cloud. It is centered directly between St. Cloud and Disney World on Highway 192 and leads into SR-535, which leads directly into Disney World theme parks. Most tourist activity is centered around Highway 192 (also known as Irlo Bronson Memorial Highway and Vine Street in the city of Kissimmee).
Since the opening of Disney World in 1971, Kissimmee has been primarily a tourist-driven town. Before that the town relied on agriculture and ranching, with a population of just over four thousand through the 1950s.
Get in
By plane
Orlando International Airport (MCO

), your entry point for most international and domestic flights. It is about a 25 minute drive down I-4 from Kissimmee. Be aware that airport security lines can become extremely long (1 hour), especially during the summer tourist season and near holidays. Combined with long check-in lines, it is advisable to arrive 2-3 hours before your scheduled departure.

Kissimmee Gateway AirportThe closest general aviation facility to Walt Disney World, Sea World, UNIVERSAL Orlando, the Orlando-Orange County Convention Center. Used primarily for private business jets or small commercial aircraft.
By car
Most visitors arrive on the Florida Turnpike by taking exit 242 (going north) or exit 249 (coming south). Be aware that the turnpike uses automated toll collection booths on many exits that require exact change, so be sure to have a pocketful of quarters with you when driving.
By train
Kissimmee is served by two daily
Amtrak
trains, the
Silver Star
and
Silver Meteor
. Both run between
New York City
and
Miami
, taking slightly different routes. Also the Silver Star makes a detour to serve
Tampa
, adding two extra hours for southbound services. is conveniently located in downtown at 111 E Dakin Ave.
The regional commuter rail system
SunRail
has hourly trains from
Orlando
, with a journey time of 25 minutes.
Get around
By bus
Kissimmee's public transportation is the
Lynx
bus service. Trips cost $2 per ride (transfers included). Check out
Go Lynx
for routes and fares.
+1
407-841-LYNX.
By car
Interstate 4 is the most preferred route, and carries a driver toward Tampa going west and downtown Orlando and Daytona Beach going east. The road can get very congested at times. The Osceola Parkway is a toll road that runs parallel to 192.
The primary surface highway in Kissimmee is US 192, running west to east through the area. From Hoagland Blvd. (near the city's municipal airport) to the west, it features large purple "mile marker" towers which serve as reference points through their tourist area. (The main entrance to
Walt Disney World
is at mile marker 7.)
See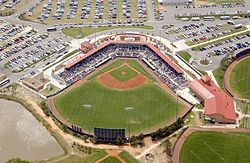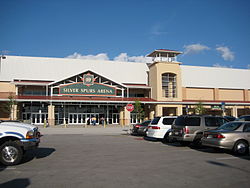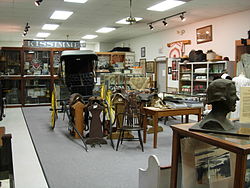 phone: +1 407 396 4888

address: 5770 West Irlo Bronson Memorial Hwy

They have a classic car show on the weekends, lots of shops and a couple restaurants, and a free Ferris wheel (if you find the coupon in one of the many coupon books) as well as other rides (including a giant human sling shot). Coupon books found in all hotels, Denny's, Pancake House.

phone: +1 321 697-3333

address: 1875 Silver Spur Ln

(2 mi N on I-92 from Turnpike)- Events and recreation complex that includes Osceola County Stadium, Silver Spurs Arena, and other facilities.

Osceola County Stadium

phone: +1 407-933-5400

Home of the Gulf Coast League Astros, a Rookie-level affiliate of the Houston Astros.
Silver Spurs Arena is a multipurpose events arena which hosts shows ranging from rock concerts to competitive rodeos. The annual Silver Spurs Rodeo is hosted here every year in late February.
phone: +1 407 933-1942

address: 231 N Hoagland Blvd

This is an active work shop rather than a museum which specializes in restoring WW2 aircraft to flying condition. Guided tours are available of the work shops and hangers which are crammed with wrecks and bits and pieces of rare aircraft, as well as planes which are flyable or are being restored.
Osceola County Historical Society

phone: +1 407 396-8644

address: 750 N Bass Rd

Historical village and museum of Kissimmee, with authentic buildings such as a cracker house and horse stables.
Do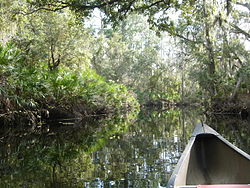 Florida EcoSafaris at Forever Florida

phone: +1 407 957-9794

Journey deep into Forever Florida, a 4700 acre eco-ranch and wildlife conservation area, preserved just as nature intended. This beautiful site boasts 9 distinct Florida ecosystems and an endless array of natural flora and fauna including alligators, black bears, nearly two hundred species of birds and the endangered Florida panther. Choose your own fully-guided adventure: Coach Safari, Horseback Safari, soar through the treetops on the Zipline Safari. Reservations required.

SkyScapes Balloon Tours

phone: +1 407 856-4606

Boggy Creek Airboat & Swamp Buggy Rides

phone: +1 407 344-9550

Naturalists often refer to Boggy Creek wetlands as, 'The Central Florida Everglades'. Take one of these airboat or swamp buggy rides for an up-close look at exotic birds, turtles. 9AM-5:30PM daily.
Lake Tohopekaliga - Known locally as "Lake Toho," it is the largest lake in Osceola County, and is renowned for some of the best bass fishing in the state.

phone: +1 407 742-7800

address: 4265 W Vine St

A nature park that encompasses 1,033 acres of natural Florida along the banks of beautiful Shingle Creek-Headwaters to the Everglades. The park features hiking/canoeing trails, picnicking and play areas placed amongst the remnants of the historic Shingle Creek community's pioneer homes and farms.

Babb Landing

address: 2491 Babb Rd

Park entrance at the termination point of some of the hiking and canoeing trails.

Art In Motion LLC Custom Motorcycles

phone: +1 407-847-0119

address: 1503 Ross Ave

Here you can see custom motorycles being built. At their .6 acre facility, you can visit a working motorcycle shop with 100% custom motorcycles, motorcycle customizing, a full parts counter and gifts. The "three-wheeler" restroom offers a "magic spot" where if you park your vehicle in the right place out front, you can see it projected upside-down on the silver wall inside. Also offers a "build your own bike while on vacation" service for people with the inclination to build a motorcycle but not enough time or knowledge to do this on their own.

phone: +1 407 397-2509

address: 2850 Florida Plaza Blvd.

Small amusement park with rollercoasters, go-karts and thrill rides.

Kissimmee Ghost and History Tours

phone: +1 321 254-5204

address: Corner of Rose Ave & S. Bryan St

Wheelchair-friendly, leisurely nightly walking tours lasting approximately 90 minutes cover some of Kissimmee's spooky historical haunts. Reservations recommended.
Buy
The LoopLarge shopping center, opened in 2007, with a wide variety of anchor stores, restaurants, and specialty retailers, including a movie theater.

Disney Springs (2 minutes off of 192; N on 535) in Lake Buena Vista offers a wide range of specialty stores.
Eat
address: 4740 W Hwy 192

Gangster themed dinner show featuring period costumes and comedy.

Fat Boys' Bar-B-Q

phone: +1 407 847-7098

address: 1606 W Vine St

Traditional, quality Bar-BQ. A local favorite.

address: 4510 W Irlo Bronson Hwy

Dinner show with medieval reenactments including horseback jousting, all set in a huge castle.

Tarantino's Italian Restaurant

phone: +1 407 870-2622

address: 10 W Monument Ave

Family owned and operated Italian restaurant.

phone: +1 407 396-2606

address: 6071 W. Irlo Bronson Hwy. (US 192)

An all-you-can-eat place that has a fairly large variety of seafood, desserts, salads. A location of this eatery is on International Drive, in Orlando.

phone: +1 407 201-3270

address: 226 Broadway Ave

What started out as a historical speakeasy from the Prohibition Era has found its place in Downtown Kissimmee as a hip eatery serving eclectic American fare. Hosts Trivia Night Tuesdays, live music four nights per week, and other special events.

Paul's Italian Deli and Restaurant

phone: +1 407 933-0766

address: 812 E Vine St

Authentic Italian deli serving customizable subs and related lunch specials. Small seating area often fills up on busy days. Closed Sundays.
Drink
phone: +1 321-624-3318

address: 7 E Dakin Ave

Offers a large selection of whiskey as well as craft beers. DJs and live music during weekends.

phone: +1 407 847-9927

address: 3514 W Vine St

Authentic British pub with great atmosphere.

phone: +1 917-627-8432

address: 14 E Dakin Ave

Small wine bar that also serves craft beers and excellent cheeses.
Sleep
There are a vast number of lodging options around the parks, with quality varying greatly. In general lodging prices decrease the further away from Disney World you travel. Families and groups planning multi-day stays may also want to consider short-term rentals, vacation homes, or timeshares in the Disney-area; in general these may offer a better value when multiple rooms are needed for a 3 nights or more. At the last count, there were over 15,000 such vacation rentals in Kissimmee alone, offering approximately 60,000 bedrooms, sleeping 120,000 guests each night.
Lodging is also available in the nearby towns of
Davenport
,
Orlando
, and
Lake Buena Vista
.
Budget
Mid-range
Splurge
Connect
Kissimmee and the whole Orlando area requires the area code to be dialed, even when calling a local number.

Go next
Disney World is minutes away, just north.
Orlando hosts Sea World and Universal Studios, 10 miles north on the Florida Turnpike.