Kołobrzeg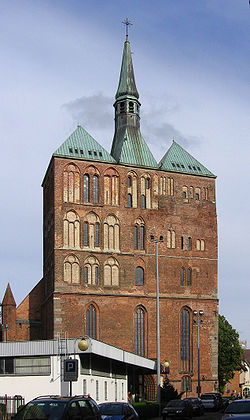 Kołobrzeg
is a city in the
Zachodniopomorskie
voivodeship in northwestern
Poland
. It is the largest town at the coast in this part of the country.
Understand
Kołobrzeg is a small city in the north-west of
Poland
, on the Baltic sea. The fishing town of 50,000 people is a popular tourist resort for Poles, with long stretches of beaches.
The most notable landmark in Kołobrzeg in the lighthouse at the entrance to the harbour. Despite the town's size, there is a lot to do, with miles of paths along the coast and the surrounding forests, as well as a Modern Art Gallery and the Museum of Polish Arms. The town is also well known as a spa resort.
Get in
By plane
By train
The towns train station is pretty well connected, with direct trains from
Szczecin
(on the border with Germany; 3 hours),
Gdańsk
(4 hours),
Warsaw
(7,5 hours),
Poznań
(4 to 5 hours) and
Kraków
(11 hours).
By car
From
Gdańsk
or
Szczecin
by the route E28.
By bus
By boat
See
Braunschweigs Palace

address: Armii Krajowej 13

phone: +48 94 352 61 50

address: Mariacka 5

Ratuszowy Square

Fuse TowerThe last remnant of the medieval fortification.

phone: +48 94 716 22 44

Tours in the museum are available in Polish, English and Russian.

phone: +48 94 352 52 53

address: ul. Armii Krajowej 13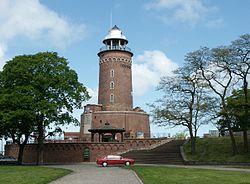 phone: +48 502 058 767

address: Morska 1
Near Kołobrzeg
Oldest oak in PolandSouth of Bagicz, some 4 kilometres (2 miles) from Kołobrzeg, there is an 815-year-old oak (2017). Dated in the year 2000 as the oldest oak in Poland, it was named Bolesław to commemorate the king Boleslaus the Brave.
Do
phone: +48 509 190 298

address: aleja I Armii Wojska Polskiego 6C
Go next
On the mainland:
On the island
Wolin
:
Woliński National Park
Seaside resort Międzyzdroje with ferries to Usedom and the 93-meter high cliff of Gosań and Kawcza Góra Mountain closeby
Game reserve of Wisents
Sea resorts and port Świnoujście and Dziwnów
Medieval town of Wolin