Komi Republic
Komi Republic
is a region in
Northwestern Russia
, which borders
Kirov Oblast
to the southwest,
Arkhangelsk Oblast
to the west,
Nenetsia
to the north,
Yamalia
to the northeast,
Khantia-Mansia
to the east,
Sverdlovsk Oblast
to the southeast, and
Perm Krai
to the south.
Cities
— the capital and the only city in the region that qualifies as a tourist destination for its own sake
— a small city which housed one of the region's many gulags
— a small city on the Pechora river; likely your base for exploring Yugyd Va
— a big industrial city centered around the nearby oilfields
— another oil city
— a coal mining city in the tundra, which hosted one of the USSR's most notorious Stalin-era gulags, and has one of the closest airports to the beautiful but inhospitable polar Ural mountains
Other destinations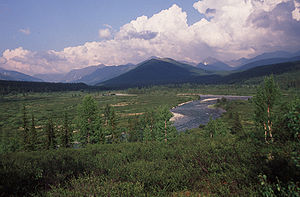 Virgin Komi Forests — UNESCO World Heritage Site and largest virgin forest in Europe. The site corresponds to Russia's Pechora-Ilych Nature Reserve and Yugyd Va National Park:
— Europe's largest national park, as well as Russia's second largest after Beringia National Park in Chukotka, is also one of its most beautiful and remote. The place to go in the Urals for nature lovers.
Understand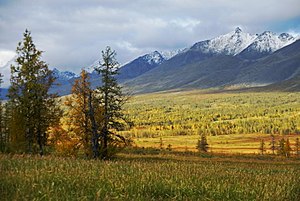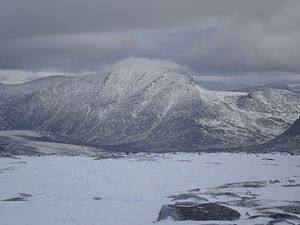 The Komi Republic is named for the Komi People, a Finno-Ugric group, who comprise a quarter of the region's population (ethnic Russians are the majority).
The region is of interest for two main reasons: its extensive and brutal gulag history and the beautiful mountain and forest areas in its east, most of all Yugyd Va National Park.
Talk
Most of the
Komi
People who live in the region speak Komi, a Finno-Ugric language closely related to
Udmurt
, but virtually all inhabitants of the Komi Republic are fluent in
Russian
.
Get in
Get around

Komiinteravia Airlines operate flights from Syktyvkar to other far-flung cities in the region.

Do
Go next