Kuala Lumpur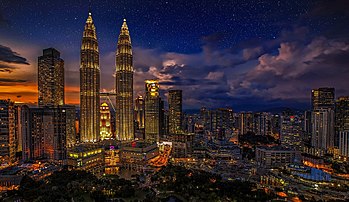 Kuala Lumpur
, called
KL
by locals, is
Malaysia
's federal capital and largest city at 6.5 million (city-proper population of 1.8 million). Kuala Lumpur is a cultural melting pot with some of the world's cheapest 5-star hotels, impressive shopping districts, food from all parts of the world, and natural wonders within day-trip distance.
Districts
Kuala Lumpur is a sprawling city with residential suburbs that seem to go on forever. The city proper is a 243 km 2 (94 sq mi) Federal Territory managed by the Kuala Lumpur City Hall and comprising eight divisions which are further split into 42 local areas, mainly for administrative purposes. The following districts have been conceptualised for visitors to Kuala Lumpur.
Beyond the Kuala Lumpur city proper are the adjacent satellite cities of
Petaling Jaya
,
Subang Jaya
,
Shah Alam
,
Klang
,
Port Klang
, Ampang,
Puchong
, Selayang/Rawang,
Kajang
and
Sepang
, all in the state of
Selangor
, which enclaves Kuala Lumpur. Within the same conurbation, also surrounded by Selangor, is the federal territory of
Putrajaya
, which is Malaysia's
de facto
administrative and judiciary capital. These cities all merge such that it can be hard to know where Kuala Lumpur ends and Selangor begins. The culmination of these cities is a huge metropolis known as Greater Kuala Lumpur or more commonly,
Klang Valley
.
Understand
As in most of Malaysia's cities and towns, Malaysian Chinese form a majority of the population, at 55%, in Kuala Lumpur. Malays (who form the majority of Malaysia's population, overall) and Malaysian Indians are also present in large numbers in the city, and there are substantial numbers of more recent immigrants and workers from South and Southeast Asia, Eurasians, and expatriates from Western countries and the Middle East. The result is a mix of cultures that meld together to make Kuala Lumpur a modern and diverse capital.
Kuala Lumpur is said to be locked in an unofficial rivalry with nearby city-state
Singapore
. The ethnic Chinese-dominated
Singapore
was separated from the indigenous Malay-majority Federation due primarily to irreconcilable ideological differences. Singapore strove to become a viable independent state and spurred rapid development, which the Malaysians sought to keep up with by investing in Kuala Lumpur. If Singapore has a first class airport, so does KL. When Singapore got an efficient urban transport system, so did KL. As Singapore becomes clean and green, so does KL. Everywhere you go, there are swats and strips of manicured public lawns and refreshing jungle-like parks - just like Singapore. If Singapore has an aquatic park and a bird park, so does KL. Same thing with an orchid park and butterfly park. If Singapore renovates and paints its colonial shop houses with tutti frutti colours, so does KL. If Singapore builds theme parks, so does KL. And if Singapore aims to be a shopping mecca with a plethora of shopping malls and all sorts of gimmicks, so does KL. What Singapore has, KL matches, often on an even grander scale. So if you've been to Singapore, you will have seen it all in KL, a bit of
déjà vu
, or vice versa.
Both cities' locations on the geographically, economically and politically important Bangkok-Jakarta corridor have favoured their growth. The two cities are built from the same cultural ingredients, though in different proportions: Chinese culture is more dominant in Singapore.
History
Founded in 1857 under British rule as a
tin mining outpost
, Kuala Lumpur is fairly new as far as Malaysian cities go and lacks the rich history of
Georgetown
or
Malacca
. Due to the success of tin mining, Kuala Lumpur began to flourish but had problems with gang fighting in the late 1800s. Following this, Kuala Lumpur faced further misfortune after much of the city burnt down in a large fire as most buildings were built from wood and thatch. As a result buildings in Kuala Lumpur were required to be built with brick and tile. After these rough early years, Kuala Lumpur began to prosper and was made capital of the Federated Malay States in 1896.
During
World War II
, Kuala Lumpur and the Federated Malay States were occupied by the Japanese from 1942 to 1945. During this time the economy was virtually halted. Soon after the British regained power it was declared that the Federated Malay States were to become the Malayan Union and work toward independence began. In 1952, Kuala Lumpur was one of the first cities in the Union to hold elections. Malaya's
independence
was declared in 1957 in front of huge crowds at what was later named
Stadium Merdeka
(Independence Stadium), and Kuala Lumpur continued as the new nation's capital.
In 1972, Kuala Lumpur was given city status and by 1974 became a Federal Territory of Malaysia in its own right, hence losing the title as capital city of Selangor. The economic boom of the 1990s brought Kuala Lumpur the standard trappings of a modern city, but it was severely hit by the
Asian financial crisis
of 1997, which stalled the Malaysian economy and led to the abandonment or delay of many construction projects. Today, Kuala Lumpur has become a modern city, bristling with skyscrapers and with a modern transportation system, and is one of the world's major centres for
Islamic banking
. Despite this, Kuala Lumpur has still kept some of its historical charm.
Climate
As Kuala Lumpur is only 3 degrees north of the Equator, you can expect tropical weather all year round. Shielded by the Titiwangsa Mountains to the east and
Sumatra
to the west, temperatures are relatively cooler than other cities within Peninsular Malaysia. Expect sunny days with temperatures above 30°C (86°F) and slightly cooler evenings, particularly when afternoon showers occur and humidity is high. Rainfall can be sporadic and quite torrential at times, but usually does not last very long. During the
wet season
, around October to March, the northeast monsoon brings heavy rainfall that can occasionally flood some areas of Kuala Lumpur. The months around June and July could be classed as the
dry season
, but even then it can frequently rain.
Occasionally, due to forest fires from Sumatra around May to October, haze can blanket the city and surrounding regions, and it is best to remain indoors if you suffer from asthma.
As the weather can be hot and humid during the day, try to
dress lightly
if you expect to be outside and, while it may seem obvious, don't forget to remain hydrated. Also keep in mind that mosques and some temples have
strict dress codes
, although many do supply gowns to cover you if you are inadequately dressed. If you do find it too hot to be outside, consider going to a shopping mall to relax and work that credit card in air conditioned comfort.
Talk
As befitting the nation's capital,
Malay
is universally spoken and understood by locals in Kuala Lumpur.
However, as Malaysia's largest city, Kuala Lumpur is also home to Malaysians of many different ethnic and cultural backgrounds, and this is often reflected in the number of languages that are used by locals in daily life. The
lingua franca
of the Chinese community is
Cantonese
, and most of the ethnic Chinese can speak Cantonese regardless of their native dialect, with a significant number also able to speak
Mandarin
. Kuala Lumpur is also home to many ethnic Indians, most of whom are native speakers of
Tamil
.
English
is also widely spoken, and English-speaking tourists should generally not have a problem getting around.
Get in
Malaysia's transportation systems function well, by regional standards. Planes, trains, buses, and taxis are linked in a system conceived and constructed by, if not an order-loving Teuton, at least a dedicated amateur. The planners' aims are an ultra-modern, chic, European-style system that are a far cry from the city's humble barrio beginnings. The reality is a sound B+ with still a long way to go before hitting the top. A bewildering jumble of initials and acronyms assault any first time journey planner in KL, and it will take at least a day to decipher the scheme of things.
By plane
Kuala Lumpur is served by two airports:
Kuala Lumpur International Airport (KLIA)
(
KUL
) and (Subang Airport, SZB). KLIA is used by almost all airlines that fly to Kuala Lumpur whilst Subang Airport is limited to airlines with turboprop aircraft.

Kuala Lumpur International Airport


The primary airport serving Kuala Lumpur, 50 km south of Kuala Lumpur in the Sepang district of Selangor. The airport opened in 1998 and superseded Sultan Abdul Aziz Shah Airport in Subang, which is now only used for charter and commercial turboprop flights. Over 50 airlines call at KLIA. The airport has two terminals, with Malaysia Airlines and other mainline carriers at the "main" KLIA, and Air Asia and other low-cost carriers using KLIA2. They are connected to each other (3 minutes) and the city (28-33 min) by the KLIA Ekspres train.

Sultan Abdul Aziz Shah Airport
More commonly referred to as Subang Airport, was the city's main airport until KLIA opened, and is designated for turboprop aircraft. The airport is much closer to the city centre and less crowded than KLIA, which can make it a convenient entry point for those flying from Singapore, Indonesia, Thailand or other parts of Malaysia. The airport is 25 km from the city centre and the convenient way to get there is by taxi. An alternative is to take Rapid KL bus U81 (destination: Subang Suria/Mah Sing) from Terminal Jalan Sultan Mohammad next to Pasar Seni LRT station, which goes past the airport. The fare is RM3 one way and takes approximately 40 min in clear traffic. It can take nearly 1hr 30min during peak rush hour. The airport is served by the following airlines:

Berjaya Air is a domestic and regional airline, which focuses on resort and island destinations. It flies between Subang Airport and Langkawi, Pangkor Island, Penang, Redang Island, Tioman Island and internationally to Hua Hin, Thailand.
Firefly is a Malaysia Airlines subsidiary that began operating from Subang in late 2007 and operates as a regional turboprop airline. Within Malaysia the airline flies between Subang and Alor Setar, Johor Bahru, Kerteh, Kota Bharu, Kuala Terengganu, Langkawi and Penang. Additionally, Firefly also operates international flights within the region between Subang and Indonesia - Batam, Medan, Pekanbaru; Thailand - Hat Yai, Koh Samui; and Singapore.
Malindo Air is the latest airline to enter the Malaysian commercial aviation market and is a subsidiary of Indonesia's Lion Air. The airline flies between Subang and Johor Bahru, Kota Bharu and Penang, with plans to expand further.
By bus
Buses are a cheap, comfortable and popular transport option for Malaysians, with services reaching virtually all corners of Peninsular Malaysia and also to Thailand and Singapore. So it is no wonder that Kuala Lumpur has several bus stations (stesen bas or hentian) to handle long distance bus services. Despite the complexity of the network there is some pattern to the madness, with buses departing from particular stations depending on the region they travel to or from. To top that off, some buses may arrive at other locations including Kuala Lumpur Railway Station, Bangsar LRT Station, Corus Hotel and the Malaysian Tourist Centre (MTC). Always confirm with the bus company where your bus will depart so that you do not miss your bus. In some cases you may need to exchange your ticket for a boarding pass, so try to arrive at the bus terminal 10–15 minutes before the departure time, although bus companies suggest 30 minutes.

Bus terminals
Pudu Sentral

phone: +60 3 2078-6018

address: Jl Pudu

The most central bus station in Kuala Lumpur, serving northbound buses. Pudu got a major facelift and air-conditioning in 2011, and could now stand in for an airport. However, ticketing and information is still not centralized, so finding the next bus to your destination still requires a lot of walking around. Tickets to services departing from other stations are also available. Taxis are on the prowl around the station and can be pushy and may not use the meter. Always negotiate a price beforehand if you want a taxi or the alternative is to head to the nearby LRT station.

phone: +60 3 9051-2000

address: Jl Terminal Selatan

This gigantic and ultra-modern terminal serves southbound destinations, including Malacca, Johor Bharu and Singapore. Despite its less than central location it is extremely well connected by public transport and taxis. Three train services, KTM Komuter, Sri Petaling LRT and KLIA Transit call at this bus station, making it easy to reach from Kuala Lumpur and KLIA.

Hentian Duta

phone: +60 3 6201-4970

address: Persiaran Tuanku Syed Sirajuddin

A small bus station serving express northbound services. There are no direct public transport services to this station. The nearest bus stop is 500 m north-west of the station close to Federal Territory Mosque. The busses there serve KL Sentral. It is more convenient to hail a taxi though.

Pekeliling Bus Terminal

phone: +60 3 4042-1256

address: Jl Tun Razak

This terminal handles some bus services to the East Coast, including Taman Negara and Local bus services.
Bus companies
There are quite a few bus companies that arrive and depart from Kuala Lumpur. Below is a list of the major companies. This is by no means an exhaustive list.

By train
The government owned Keretapi Tanah Melayu (Malayan Railway or KTM) operates intercity (antarabandar) diesel rail services throughout Peninsular Malaysia. Trains arriving in Kuala Lumpur call at , the modern transportation hub in Brickfields, just south of the city centre, and operate as far flung as Singapore, Hat Yai in Thailand and Kota Bharu in Peninsular Malaysia's north-east. Train services are reasonably priced, and operate as both day and overnight trains with various class options available. Day trains include reclining and non-reclining seating options only, while overnight trains have two-berth private compartments and open plan bunk-bed berths with curtains (similar to Thai trains) for privacy. Seating options are also available for overnight trains.
The Electric Train Service (ETS), a subsidiary of KTM, is a daytime express train service that operates between Padang Besar, Perlis and Kuala Lumpur. ETS trains call at Kuala Lumpur Railway Station, the old main station, in addition to KL Sentral. The old Kuala Lumpur Station is served by KTM Komuter trains and nearby the Pasar Seni LRT Station on the Kelana Jaya line. If you need to connect to any other rail lines it would be recommended continuing on to KL Sentral. Taxi services are available at both stations, but you will find more at KL Sentral and can purchase a taxi coupon when there so that drivers cannot overcharge. See the Get Around section for more information.
Tickets for KTM and ETS trains can be purchased at the KTM Intercity ticket office on level two of KL Sentral or other stations which trains call at. You can also purchase your ticket online at the KTM e-booking site up to two months in advance, but remember to print out the e-ticket. Additionally, timetables and seat availability can be found on the main KTM website. (As of 2017, the KTMB official E-ticketing service is extremely buggy, it would be better to try to get a ticket online at third party websites like .)
Belmond runs its luxury excursion train Eastern & Oriental Express two to three times per month between Bangkok, Kuala Lumpur and Singapore. The price of a ticket matches the on-board extravaganza, starting at US$3,000.

By road
Most important roads in Peninsular Malaysia lead to/from Kuala Lumpur. The city lies about midway along the North-South Expressway (Motorway) (NSE; route numbers E1 and E2) which runs from the Malaysia-Thailand border at Bukit Kayu Hitam, Kedah to Johor Bahru in the south, on the Malaysian side of the Causeway to Singapore. The main expressway exits for Kuala Lumpur on the NSE are Jalan Duta (from the north) and Sungai Besi (from the south).
The Karak Highway (E8), which later turns into the East Coast Expressway, links Kuala Lumpur with the East Coast states of Pahang, Terengganu and Kelantan.
For those who do not want to pay toll, Kuala Lumpur is on Federal Route One (the "Trunk Road") which, like the NSE, runs through all West Coast states of Peninsular Malaysia from Bukit Kayu Hitam, Kedah to Johor Bahru.
Those travelling along the West Coast Road (Federal Route Five) should leave the road at Klang and get to Kuala Lumpur via the Federal Highway.

By boat
Kuala Lumpur is not by the sea, so it is not possible to get in directly by boat. The nearby Port Klang, about 40 km west of Kuala Lumpur, serves as the main port for this region. Ferries operate international services from Sumatra, Indonesia and a domestic service to Pulau Ketam. Cruise ships also call at Port Klang, usually on the way to other destinations in Asia, allowing for a day trip to Kuala Lumpur. For more information refer to the Port Klang article.

Get around
Kuala Lumpur's ambitious public transport system is sufficiently developed to be fairly efficient and convenient, but much room for improvement lies in its integration. The city, like many developing cities, suffers from paralysing traffic jams periodically throughout the day. In the rush hours, consider combining various methods of transport.
By train
Rail comes in six distinct flavours, all under the RapidKL network
except for the KTM Komuter
.
# LRT Kelana Jaya (useful for getting to the KLCC area and Chinatown)
# LRT Ampang and LRT Sri Petaling (these two lines follow the same track until diverging at Chan Sow Lin)
# KTM Komuter (Not of much use to tourists besides getting to Batu Caves or Mid Valley Mall)
# KL Monorail (Passes by many important areas, chiefly the Bukit Bintang shopping district)
# MRT Sungai Buloh - Kajang
All lines, with the exception of the Ampang/Sri Petaling LRT lines travel through Kuala Lumpur's main transport hub,
KL Sentral
. (The
Sungai Buloh-Kajang MRT
stops at
Muzium Negara station
which is physically linked to KL Sentral.) However to reach the Ampang/Sri Petaling lines from KL Sentral involves a simple trip on the Kelana Jaya LRT to Masjid Jamek station.
All announcements are made in Malay and English, whether automated or not.
The
Touch 'n Go
card (RM10 at major stations, convenience stores e.g MyNews) can be used on all lines, including KLIA Express and KLIA Transit lines. The card works like an Oyster or Octopus card and is also used to pay for toll. It can be reloaded almost anywhere EXCEPT RapidKL ticket machines on all lines bar the MRT line (as of May 2017); look for a convenience store or a petrol station. There is a significant cashless fare discounted rate if one uses a cashless method of payment.
Tips and tricks
# The LRT lines have had various names in the past (Kelana Jaya line was the PUTRA line; Ampang line was the STAR line), don't be surprised to see signage different from the names listed here.
# KL Monorail's "KL Sentral" station is not that close to KL Sentral. The way between the two is signposted and generally has a steady stream of people you can follow. There is a bank of escalators leading up to a shopping mall,
Nu Sentral
at the side of the KL Sentral concourse nearest to the KLIA Transit entrance. Follow the signposts and the metal tactile marking on the floor until you reach an escalator. Descend one level, and the monorail station will be visible through the glass doors.
# The rapid transit trains (LRT, monorail and MRT) follow intervals that change with time of the day and day of the week. Line frequencies are typically 4-7 minutes on weekends, and 2-3 minutes at peak hours. Expect a slightly longer wait on the monorail. Service disruptions on rapid transit are relatively rare.
# Accessibility to the disabled varies between lines. The MRT line is fully disabled accessible, and even has facilities for the hearing impaired to pipe announcements through their hearing aids. The LRT Kelana Jaya and Ampang/Sri Petaling lines are
mostly
accessible to the blind and wheelchair-bound, though once out of the station it may be difficult getting around without an assistant. The KL Monorail line is not wheelchair friendly (but has tactile markings), but lifts are slowly being installed along the line. The BRT Sunway is also largely accessible. Accessibility for the disabled along the KTM Komuter lines vary with station, and should not be relied upon as a given.
# The system can take a while to get familiar with, due to sometimes illogical design decisions e.g. some interchanges. Don't hesitate to ask a member of the station staff (most will be able to speak English decently to give directions) for directions, or a fellow commuter (those who are smartly dressed are most likely to speak English fluently). Signposts are your friend, they are normally extremely clear and are both in Malay and English.
Detailed information on the lines
The MRT has one line, the Sungai Buloh - Kajang line, which runs from the suburbs of Sungai Buloh and passes by many affluent districts (e.g. Mutiara Damansara) before terminating at Kajang. There are interchange stations at Sungai Buloh (with KTM), Muzium Negara (with KTM, Kelana Jaya LRT, ERL, and KL Monorail - requires some walking through a pedestrian link to KL Sentral), Pasar Seni (with LRT Kelana Jaya) ,Bukit Bintang (with KL Monorail), Maluri (with LRT Ampang Line) and Kajang (KTM) .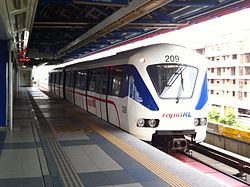 The LRT is a medium capacity metro system (although the letters LRT stand for Light Rail Transit) and consists of three lines.
The Ampang line and Sri Petaling line merge at Chan sow lin station and run on the same platform at all stations to Sentul Timur station. This line can be used for access to Chinatown and Pudu Sentral Bus Station at Plaza Rakyat station. There are relatively simple interchanges at Titiwangsa (monorail), Putra Heights (LRT Kelana Jaya), Hang Tuah (KL Monorail), Masjid Jamek (LRT Kelana Jaya). The interchanges at PWTC (KTM), Bandaraya (KTM) and Sultan Ismail (KL Monorail) require exiting the paid area of the station and walking a distance, in some instances a long distance with no escalators or lifts.
The
Kelana Jaya line
travels through several key tourist areas including Pasar Seni station for Chinatown and the central market, KLCC station for the Petronas Towers and Suria KLCC shopping centre. It also stops by the shopping and foodie areas of Subang Jaya, which are worth a stop. Additionally you can alight at Masjid Jamek station (this station can be confusing, please make sure of which direction you are heading in, which is indicated by terminus instead of compass direction) and transfer to the Ampang/Sri Petaling lines without leaving the ticketed area. Important interchange stations are at
KL Sentral
and
Masjid Jamek.
The KL Monorail is an entirely elevated line that loops through the Golden Triangle in a semi-circle. Use this line for access to Bukit Bintang, a major shopping area, or Bukit Nanas, for clubbing at Jalan P. Ramlee and the Petronas towers. Fares are a little more expensive than the LRT. As of 2017, the monorail gets extremely congested at peak hours, and an 8-12 minute wait for a train does happen occasionally. Bukit Nanas station is listed as an interchange with the LRT Kelana Jaya but be aware this entails a 200-m walk, but under a sheltered walkway. As of June 2017, the monorail line is running at lower frequencies due to technical problems - Bukit Bintang (the shopping district) can be reached on foot from KLCC via the KLCC-Bukit Bintang Pedestrian walkway, via the GoKL bus system and the Bukit Bintang MRT station.
The KTM Komuter is a commuter train service and comprise of two lines that meet in the city centre and run out to the suburbs. The service is not as frequent or efficient as other rail in Kuala Lumpur and it is not odd for trains to be late either. Despite this the rolling stock is quite modern and fares are cheaper than the LRT and Monorail. The KTM Komuter is great for travel to Batu Caves and Midvalley Mega Mall.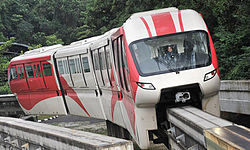 The Express Rail Link (ERL) runs between KL Sentral and Kuala Lumpur International Airport (KLIA) with 2 types of train services, KLIA Ekspres and KLIA transit. The KLIA Ekspres service runs non-stop between KL sentral and KLIA, taking 28 minutes, whilst the KLIA Transit service stops at Salak Tinggi, Putrajaya/Cyberjaya and Bandar Tasik Selatan en route, taking 36 minutes. The fare costs RM55 one-way with no stops via the KLIA Ekspres as of June 2017.
In the past connectivity between the different lines was quite poor, but upgrades to the system have helped to integrate a few key stations along the LRT and Monorail lines without purchasing separate tickets. To transfer between the
Kelana Jaya line
and
Ampang/Sri Petaling lines
, alight at
Masjid Jamek
or
Putra Heights
(at the far end of both lines) . For transfers between the KL Monorail and Ampang/Sri Petaling lines then alight at either
Hang Tuah
or
Titiwangsa
stations. Beyond the above mentioned interchange stations, the only way to transfer between lines is to purchase separate ticket for each leg and potentially walk for some of the journey. To transfer between the MRT line and the monorail, alight at
Bukit Bintang.
To transfer between MRT and LRT Kelana Jaya, alight at Pasar Seni.
By bus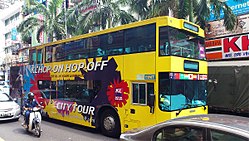 Double-decker
KL Hop-on Hop-off
sightseeing tour buses serve 42 notable places. There is free Wi-Fi on board. An information commentary is given through headphones. Tickets (valid for 24 or 48 hr) give unlimited use during their validity. Children under 5 ride free.
The buses are scheduled every half hour but waits may be as long as two hours due to traffic jams, so try to maximize use of the service outside rush hours.
The
free
bus service
Go KL
in the Central Business District (CBD) with four circular bus routes. The Purple Line starts at Pasar Seni and travels to the shopping area of Bukit Bintang, where it links up with the Green Line looping around KLCC. The Red Line connects the North of CBD with the South, linking KL Sentral to Jalan Tuanku Abdul Rahman through the Chow Kit area. At Medan Mara it meets the Blue Line, which goes on from there to join the per-existing lines at Bukit Bintang . The buses get very crowded during peak hours, but are efficient and clearly signposted. There are announcements in Malay and English.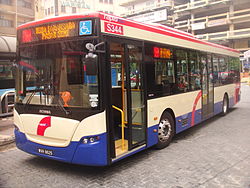 RapidKL
operates a cheap and comprehensive public bus network in and around Kuala Lumpur, but
low frequencies
(2-3 per hour on most routes) and the
near-total lack of signs
makes this a poor option for the casual visitor. The buses have clear destination information; so if you happen upon one heading in the right direction, jump on board - though be prepared for cramped waits in rush hour traffic. For those (few) attractions best visited by bus, specific bus information is given at each place of interest on this page.
RapidKL buses are broadly divided in three categories (refer to the
RapidKL website
for more information):
Bandar (B) routes are city centre shuttles,
Utama (U) buses travel to outlying suburbs
Tempatan (T) buses are feeder services for train stations.
For all three RapidKL routes, you can either buy zone-based single tickets (RM1 for Zone 1, up to RM3 for Zone 4) on board, or use a Touch 'n Go card (sold on board - unclear if this still applies as of 2017). When using Touch 'n Go, tap in once at the reader near the driver - you may need to hold the card for 2-3 seconds until it beeps) and tap at the reader near the middle doors when exiting or you will be charged the highest possible fare. BET (Bus Expressway Transit) services use the highways and cost a flat RM3.80. Buses run from 6AM-11PM or so, with no night services.
The
BRT Sunway Line
is an elevated bus rapid transit line ( which is part of the RapidKL network) which serves the township of Bandar Sunway, and is useful for visiting attractions like Sunway Lagoon and Sunway Pyramid. It interchanges with the LRT Kelana Jaya at
USJ7
and the KTM Komuter network at
Setia Jaya
. Frequency is similar to that of the rapid transit networks.
By taxi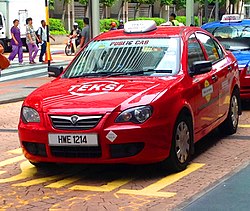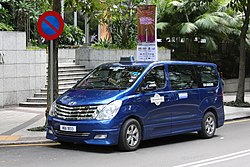 Normal red and white taxis
(RM3 first 2 km, then around RM0.90/km) and
bright blue executive taxis
(RM6 flagfall + a slightly higher per kilometre rate) are good options if you can get them to use the meter. There are also various small surcharges for radio call (RM2), baggage (RM1 per piece), etc.
Drivers are less likely to use the meter when demand exceeds supply, such as during the rush hour or when it rains. Prices then become negotiable (before setting off) and inflated (2-10 times the meter price). This is illegal but realistically the only thing you can do is walk away and find a different driver (by law they are required to use the meter). A cab hailed off the street is more likely to use the meter than one that stalks tourist spots. If stuck with a driver that won't use the meter, negotiate hard: RM5 should cover most cross town trips of 15min or so, even with traffic. If you are staying in an expensive hotel, hide your affluence and give a nearby shopping mall as your destination instead.
After midnight, meter prices are increased by 50% (e.g. at 01:00, if the meter shows RM12, you pay RM12+6).
During rush hour it's generally best to combine public transport with taxis.
A few popular places (notably both airports, KL Sentral, Menara KL and Sunway Pyramid Megamall) enforce a prepaid coupon systems, which generally work out more expensive than using the meter, but cheaper than bargaining. Taxis from Pavilion Shopping Mall's taxi counter cost the meter with a RM2 surcharge.
Some taxi drivers will hang around near hotels offering tours similar to those offered by established companies. Some of these drivers are quite knowledgeable and you may end up with a specially tailored, private tour for less than the cost of an official tour. Know the going rates before driving a bargain!
If you get so off the beaten track that you need to call a cab, here are some telephone numbers:
Comfort Cabs

phone: +60 3 6253-1313

phone: 1300 800 222 (local rate)

Public Cab

phone: +60 3 6259-2020

Uptown Ace

phone: +60 3 9283-2333

Keeganlam Executive Taxi services

phone: +60 17 663-2696

Executive Taxi Tour Service

phone: +60 14 267-5934
Grab (the Southeast Asia equivalent to Uber) also operates in KL. Grab allows passengers to pay fares in cash, so you do not need to register a credit card.
By car
Kuala Lumpur has good quality roads, but driving in the city can be a nightmare with massive traffic jams, a convoluted web of expressways and often-confusing road signage. If driving, be especially aware of sudden lane changes by cars and reckless motorcyclists who tend to weave in and out of traffic.
Do not park in the road in busy districts such as Bangsar or Bukit Bintang because other cars might block you by parking next to you in the 2nd or 3rd lane. Use covered car parks or park a bit off the beaten path, and then walk back.
Renting a car is an option for travelling in Kuala Lumpur and other parts of Malaysia.
On foot
The old centre of Kuala Lumpur fairly compact and the old buildings in various state of repair are great for exploring on foot. Even plodding between the
colonial area
and the
new glass and steel sector
(see walking tour below) is enjoyable outside the hottest hours of 11:00-03:00. Major roads are well lit, making evening strolling undaunting and pleasant. Signs are clear and well placed and pavements are wide and uncluttered, but slippery in the rain. Shady tree-lined walkways provide shade on some of the larger roads. Pedestrian crossings are common and are generally respected by drivers. Jaywalking is illegal (on-the-spot fine: RM20/30 for tourists/locals if unlucky) but t is generally overlooked.
This circular walking tour (2-3 hr) starts in Chinatown and loops through the modern Golden Triangle, missing the historic buildings of the old centre:
# Start in Chinatown (Petaling Street)
# Head towards the vertically striped wedge of the Maybank building. Head along
Jalan Pudu
, passing to the left of Pudu Sentral bus station. After 800 m, turn on to
Jalan Bukit Bintang
at the Royale Bintang Hotel.
#
Jalan Bukit Bintang
is a major shopping street: stop for coffee at
Bintang Walk
, or check out the electronics mega-mall,
Plaza Low Yat
.
# When Bintang meets
Jalan Sultan Ismail
and the monorail, turn left, following the monorail.
# After 1 km of Sultan Ismail, turn right on to
Jalan P. Ramlee
. This lead to the Petronas Twin Towers. Be amazed!
# Head back down
Jalan P. Ramlee
# Merge onto
Jalan Raja Chulan
near the KL Tower and head back to the Maybank building and Chinatown.
If you're fortunate enough to do this walk on a typical Sunday afternoon you will find a calm and attractive city.
Travelers with disabilities
Like many cities in SE Asia, KL presents a great challenge for travelers with mobility impairments. Sidewalks are often in disrepair, curbs are high, and curb cuts are often missing or inadequate. Wheelchair users will frequently find their path of travel obstructed by poorly designed or narrow sidewalks, parked cars, motorcycles, fences, stairs, trees, etc., and will rarely be able to travel more than 50 meters without having to backtrack or divert to the road. In many areas of the city, it is virtually impossible to travel without an assistant. Crossing the road or having to wheel on the road (in case the sidewalk is obstructed) can be very dangerous, as many drivers do not expect, nor yield to, wheelchair users. You will occasionally find accessibility features like ramps or elevators obstructed or unserviceable. A notable exception are the KLCC and Bukit Bintang areas, where shopping malls and pedestrian areas are built to modern accessibility standards. Public buildings, hotels and malls provide an adequate supply of handicap bathrooms. Much of the rail system is inaccessible, most notably the monorail (which is being fitted with stair lifts). Some buses are equipped with ramps, but they are assigned haphazardly and do not run on a fixed schedule. Many locals will not be used to seeing travelers in wheelchairs, but will generally be helpful.
See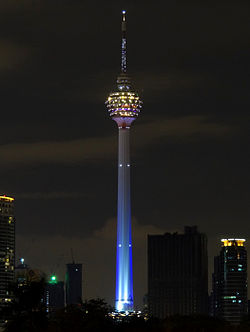 When people think of Kuala Lumpur the first thing that comes to mind is probably the
Petronas Towers
, which is in the
Golden Triangle
. Whilst they most certainly are an architectural delight (particularly at night), there is much more to be discovered in Kuala Lumpur. Competing with the Petronas Towers is
KL Tower
(
Menara KL
), which looks oddly similar to other famous skyscrapers. The real joy of Kuala Lumpur lies in wandering randomly, seeing, shopping and eating your way through it.
Being part of a former British colony, many
colonial buildings
are scattered throughout, with many lending themes from British and North African architecture. The grandest colonial buildings lie in the
city centre
including the old Kuala Lumpur Railway Station, the charming Masjid Jamek at the confluence on the Klang River and the former offices of the Colonial Secretariat (now the Sultan Abdul Samad Building) on Merdeka Square. To top it off on Merdeka Square's west side, you will find the Royal Selangor Club, looking like a rejected transplant straight from
Stratford-upon-Avon
.
The National Mosque,
Masjid Negara
, (1965) celebrates the bold ambitions of the newly independent Malaysia. The
National Monument
in the pretty
Lake Gardens
is inspired by the Iwo Jima Memorial in
Arlington
,
Virginia
. Also in the lake gardens is Carcosa Seri Negara, the
former residence of the British High Commissioner
, which now houses an upmarket hotel and colonial-style tea rooms.
Within the
city centre
is also the fascinating narrow streets of
Chinatown
, Kuala Lumpur's traditional commercial district, with its many Chinese shops and places to eat.
Nature and wildlife
While Kuala Lumpur is more of a concrete jungle compared to other parts of the country, it is still easy enough to delve into nature. The
Forestry Research Institute of Malaysia
(
FRIM
) is a great escape from the busy life of Kuala Lumpur for RM5.30. The hikes are easy and you can go up a canopy walkway for RM10.60 to get a good view of KL on a clear day. There is a nice tea house in the FRIM compound where you can sample various types of local teas and snacks. Get there early as it is more likely to rain later in the day. You can get to FRIM via KTM Komuter. Stop at Kepong or Kepong Sentral and grab a short taxi ride.
For something more centrally located try the
Bukit Nanas Forest Reserve
, located at the base of Menara KL. The forest provides for an easy trek that you can enjoy on your own; but the many specimens are likely more appreciated through guided tours which are free and can be arranged from KL Tower. The massive
Lake Gardens
, located in the western part of the
Old City Centre
is another great option and you could literally spend a whole day venturing around the park. Within Lake Gardens are many attractions and various parks including the
KL Bird Park
, Orchid Garden, Hibiscus Garden, Deer Park, Mouse Deer Park and a butterfly park. An indoor alternative is the
Aquaria KLCC
, in the
Golden Triangle
near the KL Convention Centre. The aquarium contains some 5,000 varieties of tropical fish.
Do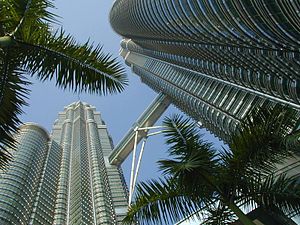 Kuala Lumpur is well known for its wide range of shopping and eating options, which are adequately covered in the
Eat
and
Buy
sections of this article and listings within the
district
articles.
Skyscraper Gazing
is the obvious option, with glass and steel abound and excellent views available from the
Petronas Towers
or the
KL Tower
(
Menara KL
) viewing decks, both located in the
Golden Triangle
.
Arts & Culture
Like much of Kuala Lumpur, there is an interesting mix of arts and culture to experience, ranging from traditional Malay to Islamic to modern. Several good theatres and performance halls have emerged as part of Malaysia's drive to encourage greater cultural expression. These include the
National Theatre
(
Istana Budaya
) and the
Kuala Lumpur Performing Arts Centre
in the
northern
part of the city, the
Malaysian Philharmonic Orchestra
(
Dewan Filharmonik
) in the
Twin Towers
, and the
Actors Studio
at Lot 10.
Leading museums
in the
Old City Centre
are the
National Museum
, which covers the region's history, and the well-regarded
Islamic Arts Museum
, which houses a small but captivating collection.
Pampering
Pampering and spas
can be found in several five-star hotels and independent centres in the
Golden Triangle
. There's also nail parlours and beauty salons, which are generally good value, there's also high-end ones offering similar services for a premium. Reflexology and foot massage places are everywhere, especially in Bukit Bintang in the
Golden Triangle
and in
Chinatown
.
For those who are willing to be a bit more adventurous, try hunting down a
fish foot spa
and relax whilst fish nibble away at your feet. However do be careful which one you go to as some are of low standard and you may get an infection or even a blood borne disease. Try a fish spa in a tourist area as these tend to be better maintained.
Sports
Urban sports
such as golfing, cycling, running, jogging and horse riding are common in Kuala lumpur. If you're into rock climbing, the Batu Caves in the
Northern suburbs
is popular. However given
Malaysia's
stunning terrain, you're better off heading to other places for anything more strenuous or challenging.
You can also watch the local football match at the KLFA Stadium in Cheras. Kuala Lumpur FA is a football team based in Kuala Lumpur and plays in the top division of football in Malaysia, the Malaysia Super League. Match schedule and fixture can be seen at the KLFA website.
Volunteer
Volunteering
is not often the first thing you may considering doing when in Kuala Lumpur, however there are various projects to give your time and help out the community. Regardless of spending one day or even a week or more volunteering for a cause, you will probably find something that you are interested in. Below are some volunteering options available within Kuala Lumpur.
phone: +60 3 4045 4021

address: 24A-B Jl Chow Kit

Volunteer with the street kids of Chow Kit (KL) to "help improve the quality of life for the children of Chow Kit whose parents are usually former and current drug addicts & sex workers in Kuala Lumpur". Chow Kids offers training for volunteers who wish to spend any amount of time interacting and helping these deserving children.

phone: +60 3 4256 5312, +60 3 4253 5179

address: Jl Kerja Air Lama, 68000 Ampang, Selangor

SPCA Selangor is an animal welfare organisation dedicated to protecting defenseless animals and to alleviate their suffering. Volunteer to help out at the animal shelter, SPCA's marketing and communication department or SPCA's outreach events.

phone: +60 3 4108 22219

address: Hulu Kelang, Ampang, Selangor

Love animals? Volunteer at the National Zoo - Zoo Negara outside the city. Simply fill out the Volunteer Form on the website and show up for a shift at the zoo in a variety of areas. Their volunteer website gives for more information.
Buy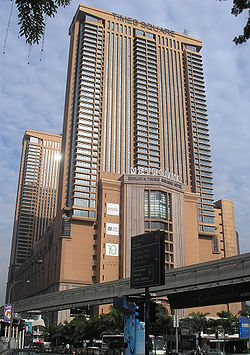 Being the retail and fashion hub of Malaysia it is no surprise that
shopping
is one of Kuala Lumpur's greatest pleasures. From the local
pasar pagi
(day market) and
pasar malam
(night market) to top end shopping malls and everything in between, you will be sure to find something to suit you budget and style. Many shopping options also exist beyond the city proper in the adjacent satellite cities of
Petaling Jaya
and
Subang Jaya
. For more information on shopping in these areas please refer to the buy section of these articles.
Shopping malls
Suria KLCC
is one of Malaysia's premier shopping destinations due to its location beneath the Petronas Twin Towers.
Kuala Lumpur's premier shopping district, the
Bukit Bintang
area in the
Golden Triangle
, resembles Tokyo's Ginza, New York's Fifth Avenue and Singapore's Orchard Road and has the highest concentration of shopping outlets in Kuala Lumpur, which cater to varying budgets. Bukit Bintang, which is part of the Kuala Lumpur's Golden Triangle, spans over 3 roads, namely Jalan Bukit Bintang, Jalan Imbi and Jalan Sultan Ismail. It houses various cafes, alfresco (open air) dining outlets and shopping complexes such as Berjaya Plaza, Berjaya Times Square, Bukit Bintang Plaza, Imbi Plaza, Kuala Lumpur Plaza, Lot 10, Low Yat Plaza, Pavilion KL, Starhill Plaza and Sungei Wang Plaza.
Pavilion Kuala Lumpur
houses a wide range of international retail brands in an ultra-modern complex. Fans of electronic gadgets would delight in the multitude of choices at
Low Yat Plaza
, whilst shoppers hunting for the latest in affordable Asian style should definitely check out
Berjaya Times Square
and
Bukit Bintang / Sungei Wang Plaza
. It is also the location of the largest single department store in Malaysia, SOGO Kuala Lumpur which is located at a landmark site on Jalan Tuanku Abdul Rahman, one of the best known shopping streets for locals in Kuala Lumpur.
Several popular malls lie outside the Golden Triangle. The
Bangsar and Midvalley
areas are home to some of the best shopping malls in Kuala Lumpur, namely the
MidValley Megamall
and the adjacent upmarket
The Gardens
, the more cozy
Bangsar Village
and
Bangsar Shopping Centre
in Bangsar. Nearby
Subang Jaya
is home to
Sunway Pyramid Megamall
, known throughout Malaysia for its Egyptian-themed architecture.
Markets
Despite the onslaught of malls, Kuala Lumpur still offers some Asian tradition with traditional shopping streets and markets. The best area for such shopping is
Chinatown
in the
City Centre
. This district is also the best place to hunt for souvenirs, especially in
Central Market
, a former produce market which has been converted into an art and craft market. It is also known as Pasar Seni in Malay.
The Little India near Jalan Masjid India offers various fabric for use. Most of the fabrics are imported from countries like Indonesia, India and China while some are locally produced. Indonesian traditional
batik
and
songket
are traditional fabric commonly found in Central Market. For greater satisfaction choose the hand made ones. You may be interested to buy ready made
baju kurung
or
baju kebaya
(the traditional Malay blouse). For peace of mind, buy from the bigger stores. Some Thai handicrafts are also sold here, alongside handmade Malaysian wooden souvenirs.
Since 2000, the Ministry of Tourism of Malaysia has kick-started the mega sale event for all shopping in Malaysia. The mega sale event is held thrice in a year—in March, May and December—where all shopping malls are encouraged to participate to boost Kuala Lumpur as a leading shopping destination.
Eat
Malaysian food is amazing, making Kuala Lumpur an excellent place to eat as it hosts cuisine from all around the country and beyond. Most restaurants close by 10PM, but in the city centre there's always a few 24hr
kedai mamak
(curry houses) or fast food places if you get stuck.
Delicious food can be very cheap too: just head to the ubiquitous roadside stalls or
kedai kopi
(literally coffee shop, but these are all about the food). These shops operate like a food court with many stalls selling a variety of food. Some coffee shops have tables and chairs by the roadside.
Chinatown
(especially Jalan Sultan, Jalan Hang Lekir and Jalan Petaling) in the
city centre
and Jalan Alor in the
Golden Triangle
have some of the greatest concentrations of coffee shops and stalls. They mostly open only at night.
One famous collection of streetside Mamak stalls is at Jalan Doraisamy near the Heritage Row in (
Chow Kit
). Along with full-blown curries, these places also serve
roti canai
(generally RM1 each), a filling snack that is almost half chapati, half pancake but certainly wholly delicious. It is served with dhal and curry sauce.
Shopping malls' food courts provide cheap Malaysian food in more hygienic conditions, although the prices will be a little higher.
The
Golden Triangle
,
Bangsar and Midvalley
,
Heritage Row
and some areas in
Damansara and Hartamas
are the usual places for people looking to dine out with a bit of flair.
Ethnic generalizations:
Malay
food can be found in the
Jalan Masjid India and Kampung Baru
district.
Chinatown
is the best place for
Chinese
(especially Cantonese) food, although all kinds of Chinese cuisine, from the simplest to the most sophisticated, can be found all over Kuala Lumpur. Head to Lebuh Ampang in the
city centre
and
Brickfields
for
Indian
food.
Bangsar
has many high-end restaurants offering
Western
food. If you are dying for
Korean
food, head to
Ampang Jaya
. A lot of
Arab and Middle Eastern
restaurants have mushroomed in
Bukit Bintang
,
Cyberjaya
and
Damai
.
Drink
Kuala Lumpur has quite a vibrant night-life and the
Golden Triangle
is the epicentre of most of the partying which goes on in the city.
Jalan P. Ramlee
, just south of KLCC, is Kuala Lumpur's central clubbing area, while the action also spills onto Jalan Sultan Ismail, Jalan Ampang, Jalan Pinang and Jalan Perak. Nearby
Bukit Bintang
also throbs with action, and its neon-lit nightclubs, many of them with hostesses, certainly have a more Asian feel to them.
Heritage Row
, in the
Chow Kit
district, is fast catching up as a popular nightspot. It occupies a row of refurbished colonial-era shop houses and is now home to one of Kuala Lumpur's swankiest clubs and trendy bars; strictly for well heeled visitors and locals.
Bangsar
has long been one of the busiest places in Kuala Lumpur after the sun goes down. The action is around
Jalan Telawi
and its side streets, and is definitely the place to go for drinks and deafening music.
Sri Hartamas
and
Mont Kiara
in the
Damansara and Hartamas
district have popular pubs and some clubs as well as nice coffee places. You may be able to find live performances in some of the outlets.
After a tiring night out, Malaysians like to head to
Mamak stalls
- street side stalls or shops operated by Indian Muslims - which offer a range of non-alcoholic beverages like
teh tarik
(frothed tea) and light food. In fact, these stalls have also become night hangouts in their own right, and many outlets have installed wide-screen projectors and TV where they screen football matches. Most outlets are open 24 hours. They are found all over the city and are a wonderful part of the Malaysian night scene.
Another trend that has hit Malaysia is the
kopitiam
fad, a more upmarket version of the traditional Chinese coffee shop. These mostly open during the day and offer some of the best tea and coffee and light meals and snacks like
nasi lemak
(coconut flavoured rice with fried anchovies and peanut) and the ever popular toast with
kaya
(coconut curd, used as a spread). If you prefer Western style coffee, there are many coffee outlets in Kuala Lumpur: most of them are part of international and local chains like Starbucks, Coffee Bean and Tea Leaf and San Francisco Coffee. Most of them can be found in shopping malls.
Sleep
Budget
Budget accommodation can be found everywhere; dormitory beds can cost as little as RM25 per night. Find the cheap ones online if cost is an issue. Increasingly, newer & better ones are opening in the Jalan Tuanku Abdul Rahman/Chow Kit and Jalan Ipoh areas, the so-called growth areas in the city centre. If you are willing to take the 10-minute LRT to the main attractions, then hotels can be found for as little as RM49 per night with free Wi-Fi.

Mid-range and splurge
Mid-range hotels are comparatively poor value in Kuala Lumpur, and it is worth it to spend a little extra (or look a little harder) for a true luxury hotel on the cheap. Kuala Lumpur is similar in price to Bangkok for 5-star luxury hotels, with rooms available for as little as RM400 or even less. Prices vary seasonally.

Stay safe
Crime is not rampant in Kuala Lumpur. The perception of crime is high, but the Malaysian police have managed to reduce crime significantly in and around urban Kuala Lumpur. Reports of violent crime against foreigners are uncommon but instances of pick pocketing and bag snatching have risen.
Kuala Lumpur is generally very safe for travellers (it is locals who are often the targets of crime), but be wary of over-friendly locals trying to con you. Police presence, particularly around tourist areas and at night has increased.
Walking in the city is usually fine but, as anywhere, caution must be exercised, especially if alone. Indeed, your greatest danger whilst walking will be sidewalks that end abruptly in massive holes, or impassable 6-lane roads that you must cross. Snatch thieves can be rather ruthless: women have been knocked unconscious by bag snatchers on motorbikes. If this happens to you, let go of the bag rather than be dragged several metres and risk injury. Hold your bag away from the street side and try not to appear flashy if possible. Be wary in alleyways or parking grounds that appear dark and deserted, as petty thieves with knives or firearms might mug you.
During the rains, pavements and streets become small rivers and crossing a street can be an adventure. Pavements become as slippery as ice so wear proper footwear.
Be careful of a poker scam that involves friendly locals. They normally target lone tourists in popular tourist places. It starts with a friendly approach and an invitation to their home to chat and learn about your country. Then comes poker, accumulated losses and the loss of your cash and jewellery. Such scams can also happen through couchsurfing.
The bogus cop scam is usually run by Middle-Easterners. You will be stopped by "plain-clothed police officers" on the pretext of checking your travel documents. You will be brought to a secluded area in the process and made to hand over your wallet. Should you be stopped, you have the right to insist that you be taken to the nearest police station before saying/showing anything.
Malaysian law requires that visitors carry their passport at all times, and both police and "RELA" (civil volunteers) carry out spot checks for illegal immigrants.

Stay healthy
Tap water in Kuala Lumpur is heavily chlorinated and thus safe, but unfortunately the pipes that carry it may not be. Most locals boil or filter it before use; alternatively, bottled water is cheap and ubiquitous.
There is no malaria in the city, but dengue fever can be a problem at times, so take precautions against
mosquitoes
.
Between May and October, Kuala Lumpur is occasionally shrouded in dense
haze
from forest fires in
Sumatra
and
Borneo
, which can be a health concern for asthmatics and pretty unpleasant for everybody. However, the haze comes and goes, and varies greatly from year to year.
Respect
Kuala Lumpur is ostensibly a liberal city by Malaysian standards and wearing revealing clothes will rarely cause major problems. However, avoiding overly revealing clothes goes a long way towards blending in.
Many mosques and temples require covering up, and you will get more respect from officialdom if you dress up a little. Many places of worship including all mosques will require you to take your shoes off before entering.
When eating with hands rather than cutlery, do not eat with the left hand in public as it is considered impolite.
If you can speak just a few words of the four main local languages, namely Malay, Chinese (especially Cantonese), Tamil and English, it will ingratiate you a lot with the locals.
Also, while you may drink in pubs, restaurants and bars, public drunkenness is not tolerated. You will be more vulnerable to getting robbed or will find yourself in the back seat of a police car.

Connect
Internet cafés are quite plentiful in Kuala Lumpur and you can find them in most shopping centres. If you have your own laptop,
Maxis'
WLAN service is the best deal around, a prepaid RM15 card gets you unlimited use for 2 weeks. Many hotels provide free internet access and connections. Free Wi-Fi is also available in many cafes, restaurants and shopping centres. A few examples:
Malaysia Tourism Centre (MTC), 109 Jalan Ampang (between KLCC and Dang Wangi). Formerly MATIC, this tourist information centre has a wealth of information on Malaysia, occasional cultural shows, surly staff and semi-crippled but free PCs for browsing the Net.
Starbucks, Coffeebean, Burger King and Mcdonalds - offer free Wi-Fi
Air Asia Counter in KL Sentral Several computers with internet access are available for you to check out the Air Asia website (and maybe glance at your e-mail or the news quickly)
Cope
Locals are very friendly to the tourists, and many in Kuala Lumpur can speak decent English. Communication with the locals is almost as easy as it is in
Singapore
and significantly better than in
Bangkok
or many other Asian cities. Greet people with a warm smile and they will be happy to show you around. Be friendly: if you are lost, just ask anyone smartly dressed on the street.
Watch out when sending
postal packages
(gifts, clothes, ...) as the employees from the Malaysian post frequently overcharge tourists. Make sure to get a printed receipt with the tracking number, and verify the price at the receipt.
Embassies and High Commissions
The
Malaysian Ministry of Foreign Affairs
maintains an up to date list of foreign missions within Malaysia, many present in Kuala Lumpur. For some countries, where a foreign mission is not present within Malaysia, it lists a nearby mission within other countries.
Go next
Day or weekend trips
Further afield