Kumta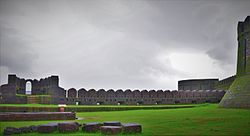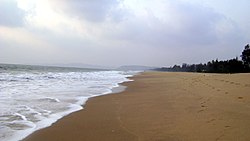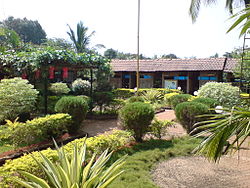 Kumta
small town on western coastal part of Karnatka,
India
.
The best time to visit is in the month of October to January. Kumta is known for its betelnut, cashew, coconut, banana cultivation and fisheries.
Get in
By plane
You can fly to Dabolim Airport (Goa) and take a taxi or bus.It is 4 hours from there.
You can fly to Bajpe Airport (Mangalore) and take a taxi or bus. It is 3 hours from there.
By train
Kumta is connected to Delhi, Mumbai, Ahmedabad, Mangalore, Cochin and other important places through the Konkan Railway. The journey between Mangalore & Kumta takes not more than 4 hours. Visitors from Chennai can enter via Mangalore. For details, kindly enquire with the Railway authorities. Travelers from Bangalore and Hyderabad should get off at Hubli and proceed by road to Kumta. The road between Hubli & Kumta, is one of the best in Karnataka and passes through thick jungle.
By bus
Overnight deluxe bus services are available from Bangalore. Buses also ply between Madgaon/Karwar/Mangalore and Kumta at regular intervals.
Kumta is about
75 km (almost 47 miles) south of the city of Karwar
480 km (around 300 miles) from Bangalore
202 km (around 126 miles) from Mangalore .
Get around
Rental Cars, Public Transports(Bus), Auto rickshaw or bicycle.

See
Kumta is famous as coastal town with many beaches and for temples.

Do
The Town has 4 Beaches in it. Dhareshwar beach is very good and is located 5 km away from kumta.
Beautiful places in Kumta include:
Kumta beach
Kadle beach
Ashwinidhama
Dhareshwar beach
Baada beach
Mirjan Fort
Aghanashini Fort
Temples in Kumta town are
Kumbeshwar
Uppin Ganapati
Shanteri Kamakshi Temple
Venkatraman Temple
Mahalasa Temple
Shantika Parmeshwari Temple
Mahasati Katta
Kumta Amma Temple
Other temples
Kanchika Parmeshwari Temple, Baad
Shiva Temple, Dhareshwar
Buy
Kumta is famous for crafted items and cashew nuts. The famous shop for the crafted items is Mahalasa, near Shantika Parameshwari temple. Sahyadri Cashew is the best brand for cashew nut products.

Eat
Kumta ( for that matter entire Konkan) is famous for fish. You can have different types of fish items.
Taj Hotel. For delicious Biryani near Masjid in market area
Hotel Moonlight on Kumbeshwar road which serves great fish delicacies in this part of the world. Their Masala Fry is lip-smacking. Sweets like ghanti (also called as ghati), saati, misal bhaaji are famous in Kumta. You can also have gadbad ( it's a sundae, served with different types of fruits).
Drink
You can have tender coconut, soda sharabat (lime juice with soda and sugar syrup) and shunti soda ( ginger soda).

Sleep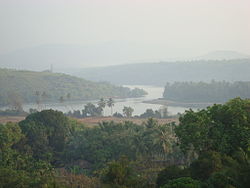 There are three main options one can go for.
Hotel Panduranga InternationalClean rooms & helpful staff & a good vegetarian restaurant. a/c rooms are available.

Hotel Vaibhav ( 200 meters from the bus stand) - a/c and non-a/c rooms are available.
Kamath Hotel ( 500 meters from the bus stand)

Hotel Purnima

address: NH 17

Rooms from 250 to 500/- available with very good food
You can also opt for a guest house maintained by the government.
Go next
Yana - 30 km from here. Good for trekking.
Gokarna, famous for the its beach (originally famous for the temple), is just 35 km away.
Jog Falls, tallest waterfall of India, is 70 km away.
Murdeshwara
Annegudde