Lakeland
Lakeland
is the largest city in
Polk County
,
Florida
.
Understand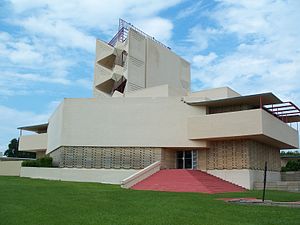 History
Lakeland was first settled by European-Americans in the 1870s and began to develop as the rail lines reached the area in 1884. It was incorporated 1 January 1885. The town was founded by Abraham Munn (a resident of Louisville, Kentucky), who purchased 80 acres (320,000 m²) of land in what is now downtown Lakeland in 1882 and platted the land for the town in 1884. Among the names considered (and rejected) for the town by its residents were Munnsville, Red Bug and Rome City.
In April 1898, the Spanish-American War began and started a crucial point in Lakeland's development. While the war ended quickly and had little impact on most of the nation, the Florida peninsula was used as a launch point for the war and the then small town of Lakeland would house over 9,000 troops.
The Florida boom resulted in the construction of many significant structures in Lakeland, a number of which are today listed on the National Register of Historic Places. This list includes the Terrace Hotel, New Florida Hotel (Regency Tower, now Lake Mirror Tower), Polk Theatre, Promenade of Lake Mirror, Polk Museum of Art (not a product of the 1920s boom), Park Trammell Building (formerly the Lakeland Public Library and today the Lakeland Chamber of Commerce), and others. The city also has several historic districts with many large buildings built during the 1920s and 1940s. The Cleveland Indians held spring training there from 1923 to 1927 at Henley Field Ball Park. Parks were developed surrounding Lake Mirror including Barnett Children's Park, Hollis Gardens, and the newest, Allen Kryger Park.
The "boom" period went "bust" quickly, and years passed before the city recovered. Part of the re-emergence was due to the arrival of the Detroit Tigers in 1934 for spring training. (The team continues to train at Lakeland's Joker Marchant Stadium and owns the city's Florida State League team, the Lakeland Flying Tigers.) The development of the Lakeland Municipal Airport as a major facility in central Florida transportation was another factor. The 1930s also featured the arrival of renowned architect Frank Lloyd Wright. In 1938 he came to Lakeland at the request of Florida Southern College President Ludd Spivey to design a "great education temple in Florida." For 20 years Wright worked on his "true American campus" creation. In his original master plan he called for 18 buildings (and several other structures), nine of which were completed and nine left on the drawing board. All of the buildings were built out of what Wright called his "textile block system," the first use of such a system in Florida. He called his project "A Child of the Sun," so named from the architect's own description of being "out of the ground, into the light, a child of the sun." It is the largest one-site collection of Frank Lloyd Wright buildings in the world, and in many ways helped to form a pattern for many colleges in Florida and other areas of the country in the future years.
Climate
Lakeland—like all of Central Florida—has a humid, subtropical climate. Summers are generally hot and humid, with highs above 90°F from May-September although, oddly enough, the temperature seldom surpasses about 96°F (which results in a month like July, where the average high is 95°F and the all-time record for the month is just 5° higher at 100°F). Early morning lows are usually in the mid-70s °F (around 23°C) but the humidity is usually around 90-100% at sunrise, so mornings can be steamy. Beginning in early or mid-June, the rainy season lasts until mid to late September, during which time thunderstorms (sometimes severe) are a regular afternoon event. June, July, & August average over 7 in (178 mm) of rain per month, with September falling to a respectable 6.33 in (161 mm) of rain. Winters are mild with average highs in the 70s °F (around 22-25°C) and lows in the 50s °F (around 11-15°C). Highs may occasionally surpass 80°F (27°C), while lows in the 40s (5-10°C) aren't uncommon. Winter weather is punctuated by occasional cold fronts, which can knock highs into the 60s °F (16-20°C) or even 50s °F (11-15°C) and night-time lows into the 40s °F (5-10°C) and 30s °F (0-4°C). Lows below freezing (32°F, 0°C) occur, on average, just twice a year (very rarely below 28°F/-2°C). Spring and fall are transitional seasons between summer/winter temperatures. February-May are the driest months of the year, averaging 2-3 in (50-80 mm) of rain, but in drier years these months may see less than 0.5 in (13 mm) of rain.
Lakeland can be impacted by tropical storms and hurricanes during Hurricane Season (1 Jun-30 Nov). Tropical storms in Central Florida can bring heavy rains (several inches in a 24 hour or less time span) and potentially a squall line. As with any storm, there is danger involved with minor flooding, lightning, tornadoes, and trees falling down, but for most people tropical storms are just a nuisance for a day or two. The effects of hurricanes varies with each storm, depending on location, size, strength, and other factors. Hurricanes Dennis & Ivan, which passed well off the west coast, brought squall lines in outer bands that swept over the region, bringing strong winds (50-80 mph or 80-130 km/h) and isolated tornadoes. In 2004, Hurricanes Charley (Category 2), Frances (actually a strong Tropical Storm when it reached Lakeland), and Jeanne (Category 1) all passed through Polk County, within 25 mi of Lakeland, bringing moderate destruction. However, these were the first hurricanes since Hurricane Donna in 1960 to pass through Polk County, so fortunately they are not a common occurrence.
Get in
By car
Lakeland lies along
Interstate 4
, the main east-west highway across
Central Florida
.
By plane
Lakeland and northwestern Polk County are closer to
Tampa International Airport
(TIA) (
TPA
; ) which is served by all major airlines and has flights nationwide and to Canada, the Caribbean, and London. To get to Lakeland, follow signs to get onto Interstate 275 East (via a short drive on SR 60/Veteran's Expressway), go past downtown and get on Interstate 4 East. While State Road 60 is a major route across Polk County, it runs through urban areas for about 20-25 mi, including downtown Tampa, between TIA and Polk County. Lakeland is about 35 mi and Winter Haven (via Polk Parkway/S.R. 570 & Winter Lake Rd/S.R. 540) is about 55 mi. There is no public transportation to Polk County. There are no airport shuttles/taxis with service to Polk County (as of Dec 2012).
Another option, further from the city than TIA, is Orlando International Airport (MCO). OIA is one of the nation's busiest airports and Orlando is the top tourism destination in the U.S. As a result, there are hundreds of flights each day connecting Orlando with destinations big and small nationwide as well as Canada, Europe, Latin America, and the Caribbean. The airport also has one of the largest rental car fleets in the country, with several companies and a wide range of vehicles to chose from. To get to Lakeland, exit the South exit from the airport to the Central Florida GreeneWay (S.R. 417), head south ($2.50 in tolls) to get on Interstate 4 heading west (towards "Tampa").
Lakeland Linder Regional AirportThe city's airport is capable of handling scheduled, commercial flights , but is not served by any scheduled airline. The air taxi operator Atlantic Airlines (; +1-800-879-0000) offers air taxi service to 87 airports (list) throughout Florida, including both large airports and smaller municipal airports. Their aircraft accommodate 2 passengers plus their luggage. Flights operate based on demand, not a regular schedule, and can be booked as soon as 4 hours before departure, if aircraft are available, and don't require reaching the airport 2 hours in advance for screening & check-in. The convenience comes at a price, an example one-way fare from Lakeland-Key West is $957 for 1 passenger or $478/person for 2 passengers.
Additionally, South Lakeland Airport () is a small, turf runway located 1 mi south of downtown.

By train



address: 600 Lake Mirror Drive

Lakeland's Amtrak station is located on the northeast corner of downtown along Lake Mirror Drive, one block east of Massachusetts Ave. The station is unusual, in that it has two codes depending on the direction of the other destination in a trip segment. Between Lakeland and points north, the station code is LAK. Between Lakeland and points south, the station code is LKL. So, for example, the segments of a round-trip between Lakeland and Miami would be LKL-MIA & MIA-LKL. The segments of a trip between Miami and Jacksonville, with a stay in Lakeland, would be MIA-LKL & LAL-JAX. The station was opened in 1998 and has an enclosed waiting area, but no other features, like a lounge, Quick-Trak kiosk, long-term parking, baggage carts, lockers, ATM, or wi-fi. The Silver Starr route passes through the station twice in each direction—before and after Tampa. Heading south (New York-Miami), passengers may debark only (boarding is not allowed) before the train reaches Tampa; when the train stops in Lakeland after Tampa, only new passengers may board (no debarking). This order is reversed when heading northbound (Miami-New York). Amtrak Thruway Motorcoach service is available between Lakeland and Orlando, Tampa, Pinellas Park-St. Petersburg, Bradenton, Sarasota, Port Charlotte and Fort Myers. Thruway Motorcoach service is booked together with train travel with Amtrak. Public transportation is available with Citrus Connection bus service. The Lakeland Downtown terminal is located just a few blocks away on the west side of N. Florida Ave., north of the tracks, but crosses a few busy roads and is very close to some shady neighborhoods...so best not to walk between the terminal and the station after dark. Citrus Connection routes to the station are: Route 12 (map/schedule) running between the Winter Haven & Downtown Lakeland terminals; Route 22XL (map/schedule) between Bartow & the Downtown Lakeland terminal. Route 3 (map/schedule) passes near the station.

By bus
The city has one Greyhound station:
phone: +1 863 682-3107

address: 303 N Massachusetts Ave

Located just a couple blocks north of downtown. It's located on the edge of a shady side of town, but is close to the city's police headquarters.
Get around
By car
phone: +1 863 687-4332

address: 205 W Memorial Blvd

Budget Car & Truck Rental

phone: +1 863 682-1415

address: 120 W Memorial Blvd

Enterprise Rent A Car

phone: +1 863 682-0153

address: 619 E Memorial Blvd

Enterprise Rent A Car

phone: +1 863 647-0866

address: 4510 S Florida Ave

Enterprise Rent A Car

phone: +1 863 815-7642

address: 4997 U.S. 98 S

Hertz Rent A Car

phone: +1 863 683-2003

address: 117 E Memorial Blvd

Hertz Rent A Car

phone: +1 863 683-2003

address: 3900 Don Emerson Dr

Located at Lakeland Linder Regional Airport.

U-Save Car & Truck Rental

address: 3900 Don Emerson Dr

Located at Lakeland Linder Regional Airport.
By bus
By taxi
Checker Cab Co.

phone: +1 863 665-8151

Serves all of Polk County.

Yellowcab/Maingate Taxi

phone: +1 863 292-9166

Serves all of Polk County.

Polk County Taxi

phone: +1 863 521-2924

Serves all of Polk County.
By bike
See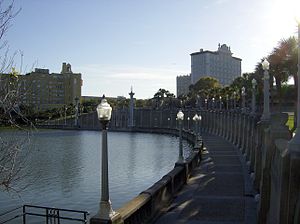 address: 701 West Lime Street

The Lakeland Center is a multi-purpose, multi-complex facility with four main buildings under one roof.
Jenkins Arena
Sikes Hall (Conference Center)
Exhibition Hall
Youkey Theatre
Do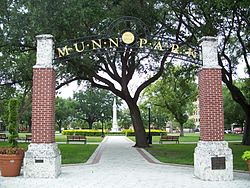 Lake Mirror located Downtown Lakeland has something for everyone in the family. Lake Mirror Promenade is a beautiful, circular walk around the lake. Migrating birds and ducks can be frequently seen here, and on occasion some of Lakeland's famous swans. Take a leisurely stroll through Hollis Gardens through breathtaking displays of foliage and flowers. https://www.lakelandgov.net/parkrec/HollisGarden.aspx Barnett Family Park has play areas for children of all ages. A special play area for younger children is enclosed with a latching gate for peace of mind. Bright colors, mosaic wildlife scenes, animal sculptures and unique play structures beckon children. Plenty of seating is available to take a break. Keep a keen eye out for all of the artistic details in the tiles on the ground and the large sculptures that can be found around the lake. Festivals and movies on the Promenade are held throughout the year, as well as weddings and other special events. Grab a bite to eat at the Garden Bistro for lunch or the Texas Cattle Company steakhouse for dinner. Be sure to check out the fairly new massive swan sculpture at the top of the staircase of the Galley. Download the pdf and take yourself on a historic walking tour of the Downtown Lakeland area: http://www.lakelandgov.net/media/2399/walking_web.pdf
Eat
Ale Gators

address: 1330 E. Memorial Blvd

phone: +1 863 603-3544

address: 1474 Town Center Dr

Spc N.

Black & Brew Coffee House & Bistro

address: 205 E. Main St

Britt's Cafe, Inc.

address: 3662 Harden Blvd

China Max

address: 3800 US Highway 98 N

Ste 688.

Ciao Bella

address: 5369 N. Socrum Loop Rd

Country Chicken & Fish of Lakeland

address: 1263 Kathleen Road

Cuban Delight Cafe

phone: +1 863 701-0190

address: 1039 E County Road 540 A

address: 4110 S Florida Ave

address: 127 S. Kentucky Ave

phone: +1 863-603-ROOT

address: 1212 S. Florida Ave

address: 101 N Kentucky Ave

phone: +1 863 701-8187

address: 4320 S. Florida Ave.

Seats 350 people. It's a buffet offering Chinese, sushi and hibachi grill. Large sushi offering.

The Quail House, Inc.

address: 6120 US 98 Highway 98 N

address: 4960 S Florida Ave

Shingetsu Sushi Bar & Grill, Inc.

address: 4231 S. Florida Ave

phone: +1-863-686-6560

address: 1554 Town Center Dr. West

Vietnamese-style food.
Drink
Cigar bars
phone: +1 863 619-6799

address: 5263 South Florida Avenue
Night clubs
Hurricane Alley

address: 111 South Kentucky Avenue

The Drink - Hot Shots

address: 4951 US Highway 98 N
Taverns
Molly McHugh's Pubs

address: 111 South Kentucky Avenue
Sleep
Motels
address: 601 East Memorial Blvd

Cozy Court Motel

address: 407 Woodland Ave

Tiger Villa Motel

address: 6000 New Tampa Hwy
Hotels
address: 4500 Lakeland Park Dr

address: 3520 US Highway 98 N

address: 3725 Harden Blvd

address: 4360 Lakeland Park Drive

address: 4502 N. Socrum Loop Road

phone: +1 863 816-2525

address: 4420 N Socrum Loop Road

Hampton Inn & Suites Lakeland South Polk Parkway

address: 3630 Lakeside Village Blvd

address: 3839 Don Emerson Drive

address: 3405 S Florida Avenue

Holiday Inn Lakeland Hotel & Conference Center

address: 3260 US Highway 98 N

Howard Johnson Executive Center

address: 3311 US Highway 98

N.

address: 525 West Orange Street

address: 4141 S Florida Ave

address: 4315 Lakeland Park Dr

address: 1024 Crevasse St

Lake Wire Inn

address: 244 N. Florida Ave

address: 4645 N Socrum Loop Rd

Relax Inn

phone: +1 863 683-6745

address: 1433 Lakeland Hills Blvd

address: 3701 Harden Blvd

address: 3425 US Highway 98 N

address: 4321 Lakeland Park Drive

address: 4335 Williamstown Blvd

address: 4375 Lakeland Park Dr

address: 329 E Main St

address: 4000 N. Florida Ave
Bed & Breakfasts
Shaw House Bed & Breakfast

address: 605 East Orange Street
RV parks
address: 3929 US Hwy 98 S
Connect
Internet access
There are three public libraries in Lakeland, all of which have computers for public use and wireless internet access.
phone: +1 863 838-4507

address: 4740 S Florida Ave

This library takes up one small "storefront" in a shopping center. There's a small selection of books & movies, but this location primarily serves for internet access. There are a couple dozen public computers and wi-fi internet access. In the front there are tables & mesh chairs; and enclave with a couple of couches, coffee table & TV; and in the back there are a couple tables/chairs. Almost a coffee-shop feel to the front & back of this library, where you can relax and browse the web.

phone: +1 863 834-4280

address: 100 Lake Morton Dr

The main library is located across the parking lot from the Polk Museum of Art.

Larry R. Jackson Branch Library

phone: +1 863 834-4288

address: 1700 N Florida Ave
Post offices
Dixieland Post Office

phone: +1 863 683-0284

address: 1057 S Florida Ave

Located a mile or so south of downtown.

Downtown Lakeland Post Office

phone: +1 863 802-8190

address: 210 N Missouri Ave

Located a block north of railroad tracks.

Eaton Park Post Office

phone: +1 863 666-3391

address: 2615 Ellis Ave

Located on southeast side of town on U.S. 98, just north of the Polk Parkway.

Highland City Post Office

phone: +1 863 646-2319

address: 4114 Clubhouse Rd

Lakeland Post Office

phone: +1 863 802-2071

address: 2800 Lakeland Hills Blvd

Main post office. Located on the NE side of Lakeland, 3-4 mi north of downtown.

Southside Postal Store

phone: +1 863 701-0757

address: 6000 S Florida Ave

Despite the name, this is a normal post office & the primary post office for South Lakeland.
Go next