Larnaca district
Larnaca district
is a region in
Cyprus
.
Cities
— the administrative capital
Vavla - a small village located on the eastern foothills of the Troodos Mountains
Other destinations

Larnaca is one of the oldest cities in the world, with many historical sightseeing and an amazing sea. A favoured destination for visitors from all over the world. Has the International airport of Cyprus. Larnaca's characteristic is the palm-lined harbour promenade and the cafes that overlook the amazing ocean. The city was once called Kition and the ruins of the ancient city can still be seen. Much of its rich archaeological heritage has been preserved and is showcased in two of its main museums.

See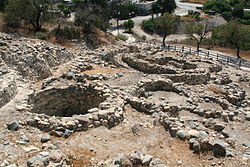 Buy

One of the things that Cyprus is most famous for is jewelery. Cypriots have made it a tradition
to have the best prices in jewelry across Europe with designs for
both the classic and the modern admirers.