Lleida (province)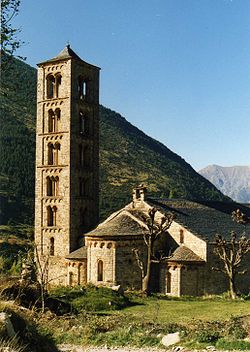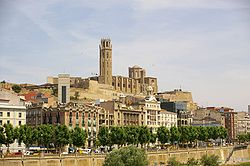 Lleida
is a province in
Catalonia
,
Spain
.
Cities
— door to the west Pyrenees mountains, has a Cathedral, the Seu Vella.
— a particularly attractive place at the end of the bus route through the Boi Valley.
Other destinations
, the only region of Catalonia on the north face of the Pyrenees
, little valley between Lleida and Tarragona with a couple of medieval villages.
, ski resort.
Get in
Lleida–Alguaire Airport (ILD

).
See
Catalan Romanesque Churches of the Vall de Boí — nine world heritage listed churches in the Boí Valley.
Do

Go to Les Alexandrias, a rugged western hamlet located near the Aragonese mountain range. Famous for its bull fighting festivals in which the bull holds a red cape and bullfighters run after it.