Lorentz National Park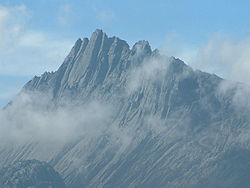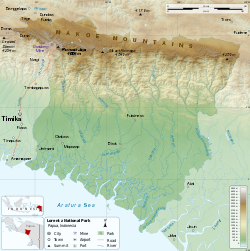 Lorentz National Park
is a
UNESCO World Heritage Site
in southwestern and central
Papua
province of
Indonesia
, which is located on the western half of the island of
New Guinea
.
Understand
Lorentz National Park is the largest protected area in the Asia-Pacific region and contains
Puncak Jaya
(
Carstensz Pyramid
), which at 4,884 m is the tallest mountain between the Himalayas and the Andes and the highest island peak in the world. Puncak Jaya is surrounded by equatorial glaciers, which are
rapidly
retreating due to the effects of global warming. It is sometimes considered to be one of the
Seven Summits
.
History
Landscape
Flora and fauna
Climate
Do
Carstensz Peak ExpeditionIndonesia adventure consultant specialist in Cartensz pyramid expedition by local operator in Indonesia.
Sleep
Lodging
Camping
Backcountry