Los Roques
Archipelago de Los Roques
is a chain of islands and coral reefs in the Caribbean Sea about 166 km north of the
Venezuela
mainland. Administratively, they are part of Venezuela's Federal Dependencies.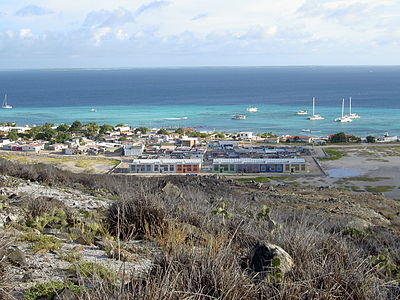 Understand
The Archipelago de Los Roques National Park spans 225,153 hectares of sea and land and includes over 40 cayos or islands as well as some 250 coral reefs.

History
Declared a National Park in 1972.

Landscape
Los Roques islands are usually calm, quiet, and usually deserted, which makes it great to be with your family alone. It has the main island, Gran Roque, which is a collection of small villa-style hotels which are small but comfortable. Los Roques is full of natural pools and beautiful fish.

Flora and fauna
Climate
Hot and unforgiving. There is very little shade on the cays, and even sun umbrellas don't stop all the sun's rays. If you burn easily, be sure to slap on protection at all times.

Get in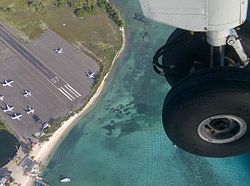 By plane
About a 40-min flight from
Caracas
in fairly small planes, landing at the air strip on Gran Roque. There are also flights from
Porlamar
on
Margarita Island
.
By boat
Private yachts stop off at the islands but there is no commercial ferry service.
Fees and permits
Entry to the park must be paid upon landing in Gran Roque.

Get around
The easiest but not the cheapest way of seeing Los Roques is by organising an all-inclusive tour from Caracas. If you arrange your own accommodation, your
posada
will probably find a boat that can take you out to the cays and may include it in the cost of your room. Alternatively, you can approach boat captains at the harbour area on Gran Roque at around 9:30 each morning. However you get out to the islands, almost all the boats, or
lanchas
, will leave you there all day and come back to pick you up around 4PM.
On Gran Roque, the only vehicle is the rubbish cart, and everywhere can be reached by foot.
By boat
Yacht charter in Venezuela and Los Roques: Explore Yachts is a local and one of the oldest yacht charter companies in South America. It can take care of all charter requirements, from bareboat to luxury yachts.
Sailing Roques offers sailing vacations in the Los Roques archipelago of Venezuela, on board of the sailing yacht Soltana.
See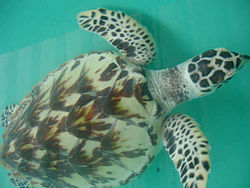 address: Dos Mosquises

Run by Fundacion Cientifica Los Roques, the research station and turtle sanctuary on Dos Mosquises is worth a visit. The Spanish-speaking staff will give an introduction to the station's work breeding several different types of marine turtle. The sanctuary charges a small entry fee, so bring some change in your swimming trunks.
Do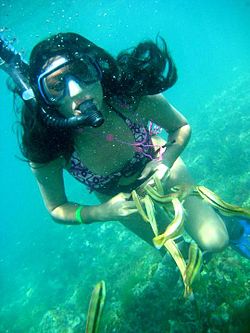 SnorkelingMost of the beaches of Los Roques have some incredible snorkeling. Your posada will arrange for you to hire a mask and flippers, or try Oscar Shop just outside the airport.

DivingLos Roques are a paradise for scuba diving. A couple of places in Gran Roque offer trips and courses for beginners and refreshers.

Windsurfing

address: Francisqui Abajo

You can hire windsurfing and kitesurfing kit from the centre on a small island in the Francisqui group, a short boat ride from Gran Roque.
Eat

Wonderfully fresh lobsters are available in season.

Drink
There are a couple of bars on the beach at Gran Roque that serve great cocktails just inches from the sea. The atmosphere is relaxed in the extreme - just melt into a beanbag with a mojito in your hand and watch the sun go down...

Sleep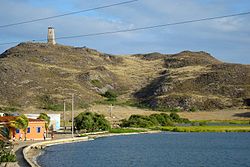 phone: +58 424 1803 634

phone: +58 412 310 1962

Acquamarina Rasqui Island Chalet

phone: +58 412 310 1962

The only posada located in a little, charming desert island, only 3 room beachfront property

Posada Karlin

phone: +58 414 287-7554

Basic rooms but with air conditioning and good food cooked by Perfecta.

Posada Piano y PapayaVery nice guest house.

Roque Lusa

address: Northern end of town

phone: +58 212 9150666

address: calle la Laguna

phone: +58 414 282 61 31

5-star service.
Camping
Stay safe
Crime is virtually unknown on Los Roques but you should still take normal precautions.