Madikeri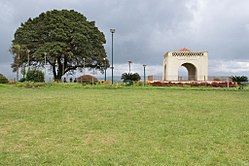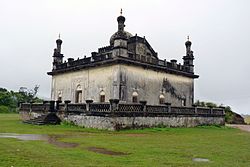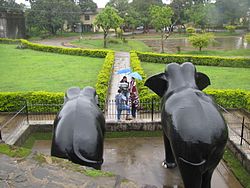 Madikeri
(also Mercara) is a beautiful hill station and capital of
Kodagu
region of
Karnataka
State, between
Mangalore
and
Mysore
.
Understand

The history of Madikeri is related to the history of Kodagu. Kodagu became the part of British India after 1834 A.D.
The history of Madikeri is related to the history of Kodagu. From the 2nd to 6th century AD, the northern part of Kodagu was ruled by Kadambas. The southern part of Kodagu was ruled by Gangas from 4th to 11th century. After defeating the Gangas in the 11th century, Cholas became the rulers of Kodagu. In the 12th century, Cholas lost Kodagu to the Hoysalas. Kodagu fell to the Vijayanagar kings in the 14th century. After their fall, the local chieftains (Palegars) started ruling their areas directly. These were defeated by the Haleri kings who ruled Kodagu from 1600-1834 A.D. Haleri kings made the place Haleri, near Madikeri as their capital. Mudduraja, the third king among the Haleri kings started leveling the land around Madikeri and built a fort in the year 1681. This place was named as Muddurajakeri which later became Madikeri. Kodagu became the part of British India after 1834 A.D.
The traditional Saree is worn here in reverse, and you can still see older women wearing it in the traditional Kodagu's style.

Get in
By road

Madikeri lies on the Karnataka State Highway 88 that runs from Mysore to Mangalore. It is 120 km from Mysore and 136 km from Mangalore. From Bangalore, the state capital of Karnataka, take the State Highway 17 (Bangalore-Mysore highway) and take a deviation just after the town of Srirangapatna to join State Highway 88 towards Madikeri. From Bangalore, Madikeri is at a distance of 252 km. Nearby towns are Hassan (115 km) in Karnataka state and Cannanore and Tellicherry in the Kerala state (each around 115 km away).

By rail

Madikeri does not have a railway station. Nearest railheads are Hassan, Kasaragod, Cannanore and Tellicherry (each of which are almost equidistant 115 km away). Mysore and Mangalore have railway stations with very good rail connectivity and are good alternatives to reach Madikeri.

By air

Madikeri does not have an airport. The nearest airports are Mangalore (136 km away) and Calicut (180 km). Bangalore airport is an alternative. However, with the upgradation of the existing Mysore airport, that would be the nearest airport to Madikeri.Kannur International Airport which has recently started services is now the closest Airport to Madikeri.

Get around

Taxis and Autorikshaws are available at reasonable rates. Local buses are not available in plenty. Walking may look tedious inside the town but once you are one km away from the main road it is a very pleasant experience with the smell of coffee piercing your nose.

See
Abbey FallsBeautiful falls 7-9 km from Madikeri (depends where you are). Abbey means "falls" in Kannda. The falls are inside a coffee plantation. Abbey Falls is a breathtaking waterfall where the Kaveri river cascades down a rockface. A hanging bridge has now been built across the gorge here offering a good view of the falls. A rickshaw to the falls and back with half an hour stop is ₹150, but if you would like to take a swim at the pool, then a longer stay is advised. Negotiat the price beforehand, aim for around ₹200 for a 2 hr stay.

Bhagamandala TempleThis temple is built at the confluence of three rivers; Cauvery, Kannika and Sujyothi. The temple is built in the Kerala style.

Dubbare Elephant campThe road in passes through scenic rice fields and coffee estates. Activities include boat rides, rafting and the cauvery. Crossing the river to take you to the camp is quite adventurous.

Kushal NagarThe largest Tibetan Settlement in Southern India and monastery locally called "Golden Temple", in Bylakuppe, near Kushal Nagar. There are 2 monasteries now nearby, one old and the other is new. Don't miss the new, on the way, while going towards old one. You can shop for Tibetan and Chinese handicrafts, decorative and religious items.

Madikeri FortThis fort was first built by Mudduraja in the last quarter of the 17th century. He also built a palace inside the fort. It was eventually rebuilt in granite by Tipu Sultan who named the site as Jaffarabad. In 1790, Doddavira Rajendra took control of the fort. The British who added to the fort in 1834. The palace was renovated by Lingarajendra Wodeyar II in 1812-1814. In the north-east corner at the entrance are two life size masonry elephants and a church is present in the south-east corner.

Nisargadhamaa beautiful picnic spot called Nisargadhama. Park is not too great, has some bamboo "machans" on trees, but the best part of it is the river is on the back-side. If you want to go for elephant ride at Nisarga Dhama, please remember to buy ride-tickets along with your entry-ticket before you get in. They do not sell ride-tickets inside; it is a 0.5 km walk back to ticket counter if you forget.

Omkareshwara TempleIn the middle of Medikeri, built in a Mohammedan style.

Raja's SeatLegend says that the local rajas used to watch the sun set from here. There is a nice garden and a beautiful panoramic view to the valley. In the middle of Madikeri, ask for directions from the point you are in and walk (or take a rickshaw). It's a fantastic scene during sun rise or sunset.

TalakaveriThe source of the Cauvery river. The river is famous for annually over flowing the banks here on 17 or 18 October. It is an important pilgrimage site for Hindu people. Cauvery river starts here. You can see a very beautiful view of western ghats by climbing the Brahmagiri Hill. Can be reached by bus.
Do
Toy Train for Children

address: Near Rajadarshan Hotel

Valley Watch

address: Raja Seat Mandap
Trekking
Brahmagiri. Wild life sanctuary near Nagarahole National Park. Trekking distance 24 km to and from (80 km from Madikeri).
Igguthappa Kundu. Trekking distance 12 km to and from (40 km from Madikeri).
KoteBetta, (5400 ft). Trekking distance 14 km to and from (22 km from Madikeri).
Nishanimotte. Trekking distance 12 km to and from (6 km from Madikeri).
Pushpagiri, (5626 ft). Trekkers can cross to Subramanya, in Dakshina Kannada district from Pushpagiri Range.
Thadiyandamole, (5729 ft). Micro hotspot of bio-diversity in South India, the Trekkers paradise. Breathtaking views of Arabian sea and Kerala coast.
Buy
Madikeri is famous for coffee and pork, you can also try for good quality liquor which suites the local condition
Family Bakery

address: Near Telephone Exchange

Mahesha Bakery

address: Near Private Bus stand
Eat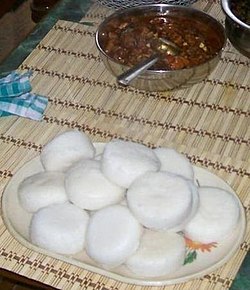 Madikeri is famous for pork. It is one of the few places in India where pork is a delicacy.
Vegetarians may like Kanika International in Kushal Nagar. However it is at the foothills of Madikeri & one may not like it as there is no good view of the hills there.
Athithi Pure Vegetarian

address: Near Police Station

Coorg Cuisine

address: Near Post Office

Popular Woodlands Vegetarian

address: Near KSRTC

Pranam Restaurant

address: Junior College Road

phone: +91 9741047001

address: 13/41, Pension Ln

Multi-cuisine fine dining restaurant.

Red Fern Restaurant

phone: +91 82722 29192

address: Near Omkareshwara Temple

phone: +91 9480674674

address: Opp Nisargadam, B.M.Road Kushal Nagar, Coorg

A variety of tasty dishes of south-north Indian, European, Chinese and Tibetan styles are available.

Neel Sagar Restaurant

address: Madikeri Junction

Quality vegetarian food.

Chinnamma Restaurant

address: Near Police Station

Vegetarian options.
Drink
Most Hotels come with attached bars. There are several liquor shops attached throughout the city.
Church side bar

address: Near Police station

West End Bar

address: Near KSRTC
Sleep
Budget
Hotel Fort View

phone: +91 8272 225266

address: Kohinoor Rd

Double deluxe room (with TV and non-attached bathroom/toilet) ₹300-₹500.

Home Stay-Alath CadA homestay with a small stream within its compound and an impressive coffee and pepper plantation.

Kaveri Lodge

address: Near Private Bus Stand

Madikeri Heritage

address: Near Bus Station

Popular Lodge

phone: +91 221644

address: Opp. KSRTC. .

Tourist Lodge

phone: +91 8272 28782 22062

address: Mangalore Road

Vinayaka Lodge

address: Near Bus Stand
Mid-range
Cauvery Nisarga DhamaBuilt upon an island with the river flowing around it. Peaceful ambience. Food not so great. You may need to shell out ₹200 extra as a sign of goodwill.

phone: +91 89 71112410, +91 94 48284341

address: Kedakal Post, North Coorguntikoppa

A boutique homestay in a 1880s bungalow and nestled amongst a coffee plantation. A 4 bedroom bungalow of which 3 are dedicated to guests. Large pool, jacuzzi and quad bikes.

Kushal Home Stay

phone: +91 9341838605

Double room with TV approx ₹1,500-₹2,500 (Prices vary with season).

Mercara Inn

phone: +91 120 4666422

Double room with TV approx ₹700

Raja Darshan

address: Near Raja Seat
Splurge
phone: +91 8276 - 262500

address: Survey No. 201/P1, Kedakal Village
Go next