Malappuram District
Malappuram District
is in
Malabar
, Kerala, India.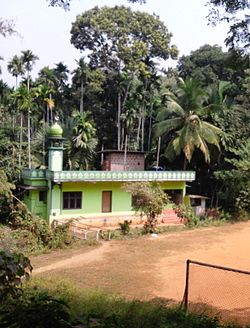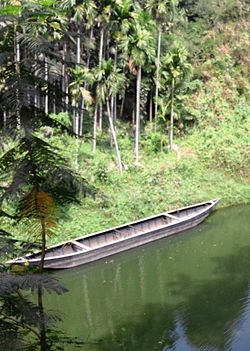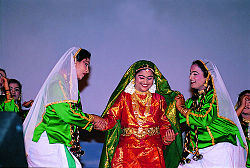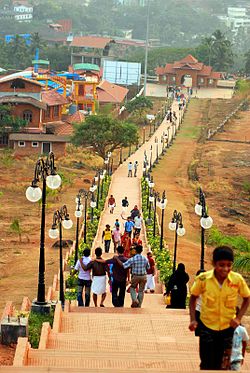 Cities
, the district capital city
, second busiest town

, Muslim pilgrimage town, airport city
, the twin town.
, the teak museum
, healthcare town
, on River Nila.



Understand
The cities of Malappuram can be rather ugly because of haphazard construction and the large number of noisy motorcycles. But the villages in the district have a lot of greenery, and the undulating landscape is bewitching. The sea and rivers surround the villages, and green farms and fields are widespread.

Get in
Get around
Local buses are not as safe as in other parts of Kerala. They ask the passengers to board and get down while still moving. Minibuses are more popular because they are polite and slow. Buses cost ₹7 for three km. Auto-rickshaws are very popular and they charge minimum 20 only ₹15 per km. Air-conditioned taxis and jeeps are available for ₹1,000 for a day. Air-conditioned buses are also available at higher rates.

See
Eat

Malabar Muslim food is available in all restaurants. Western food is not easily available due to the absence of international standard resorts. Bread, butter and jam is available only in expensive restaurants.

Drink
Alcohol is prohibited but wine and beer are available.

Stay safe
Malappuram district is safe during day time. Cities and villages get deserted after 20:00 and you feel a little unsafe outside during the night.

Go next