Malindi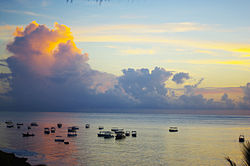 Malindi
is a beach city in
Kenya
.
Understand
Malindi and Watamu village, 25 km to the south, are known for their Indian Ocean beaches, which are among the best and most picturesque in Kenya. Malindi has very nice hotels, visited mostly by Italian tourists. The beaches of Malindi are not as spectacular as the Watamu beaches, and a disadvantage is that the sea is often coffee brown from the Sabaki River, which is not the case in Watamu.

Get in
By plane
Malindi Airport
is a small airport where international flights do not land, only national ones. The arrival is therefore with change in
Mombasa
(about 110 km away) or
Nairobi
(570 km).
National connections:
#
Silverstone Air
: Flies to Wilson Airport Nairobi and Lamu.
#
Jambojet
: Flies to Jomo Kenyatta Nairobi and Lamu.
#
Fly540
Air: Flies to Jomo Kenyatta Nairobi and Lamu.
#
Airkenya
: Flies to Wilson Airport Nairobi and Lamu.
#
Mombasa Air Safari
: Flies to Mombasa and Lamu.
By bus
Malindi is connected by intercity coaches to Mombasa and Nairobi on a regular schedule.
#
Modern Coast
buses to Nairobi.
#
Dreamliner
buses to Nairobi.
#
Buscar EA
buses to Nairobi.
#
Pwani Tawakal
buses To Mombasa.
#
Mash Poa
buses to Nairobi.
#
Tahmeed
buses to Mombasa.
#
Hakuna Matatu Bus
buses to Nyali, Kilifi, Diani Beach and Watamu
It is not safe to travel by bus from Malindi to Lamu. You must fly
.
Get around
Hire a
tuk-tuk
(three-wheeled taxi): most journeys cost Ksh 200 (
shillings
) or
motorbike taxi
at Ksh 100. Cheaper, greener and even more fun is a bicycle boda boda (ride pillion on the cushion over the back wheel) but disappears because of motorbike taxi. Normal
taxis
are the safest and most comfortable transport, and for your safety should be preferred over tuk-tuks and motorbike taxis at night.
See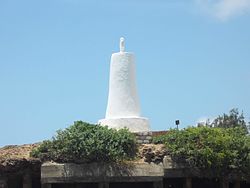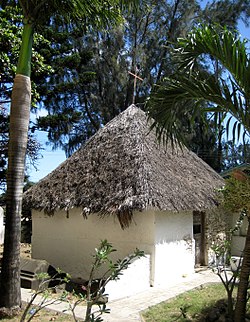 Vasco da Gama PillarAfter being turned away from Mombasa, it was here where the explorer Vasco de Gama landed. The pillar stands at the point where he came ashore. There is an entrance fee to see the pillar.

Malindi Museum Society

phone: +254 727 411 426

address: Beach Rd

Visit the museum which has very useful and interesting booklets for sale at low prices, and some exhibits. The museum is at present in the process of moving from its attractive and historic building 'The House of Columns' to a more historic building, recently renovated, 'The Old D.O.'s Office' near the easily noticed 'Sail Monument' (to Prince Henry the Navigator) where there are more exhibits. While you are in Malindi, why not join the Malindi Museum Society. You can do this at the House of Pillars (see above) as a visitor for Ksh 600 which gives free entry to all of the Museums of Kenya sites and buildings, in Malindi and on the coast.

Portuguese chapel

address: Silversand Road

Built by Vasco de Gama in 1498 during his first exploration trip to India, it is the oldest Portuguese sanctuary in East Africa.

Falconry of Kenya

phone: +254 722 346491

Small zoo especially with birds and reptiles. Ambience a bit grubby but especially for children an interesting visit! With bar and restaurant ", but rather lower level. Birds of prey, owls, young crocodiles, monitor lizards, snakes, turtles and the famous bush baby, a primate species, can also be seen.

WatamuWatamu is not a city but a fishing village known for its scenic beaches (Jacaranda, Garoda, Turtle Bay). It has many pretty Italian style restaurants, but also local cuisine in two clubs. The beaches are of special beauty with many coves and rocks and which are also good for walks across the mudflats. Its a centre of tourism and safe to walk around even at night.

The Hanging Gardens of MalindiThe Hanging Gardens of Malindi are the only orchid nursery in Kenya. Specializing in orchids and tillandsands (spanish moss).
Do
Scuba diveThere are plenty of places to hire kit, join a group or get instruction in the beach hotels.

Snorkelbest place is near Jacaranda Beach Resort. Tours start by boat from Watamu Beach.

Walk or jogThe huge, magnificent white beach north of the pier is perfect.

SurfAnywhere north of the Eden Roc from May to October.

KitesurfThere's a school north of the town.
Beaches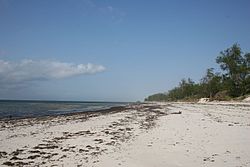 ===Watamu Beaches===
The fine sandy beaches of Watamu are among the best and most scenic beaches in Kenya. The main beaches are:
Turtle bay beachA beautiful bay with fine light sand runs parallel to the coast road reachable through either one of the hotel resorts or one of several narrow entrances between the resorts.

Mapango BeachThe small bay impresses with its turquoise blue water and snow-white sand.

Garoda BeachA picturesque, fine sandy beach. Sometimes with strong winds and strong current

Papa Remo Beach
Malindi Beaches
Malindi BeachNorth of Malindi.

Malindi Marine Park BeachSouth of Malindi.

Silversand BeachSouth of Malindi.
Buy
Malindi Town is mostly clogged with traffic, which makes shopping a bit stressful, while in Watamu it's much more relaxed.
Oasis Mall

address: Lamu Road

Many stores and a large supermarket.

Equity Bank

address: Lamu Road

Has a Mastercard ATM.

I & M Bank

phone: +254 719088022

address: Lamu Road

Has a no-fee Mastercard ATM.

Barclays Bank & Standard Chartared bankBoth banks' ATMs have a Ksh 399 fee for all overseas cards.

Al-Hashimiyah Spermarket

address: Mombasa- Malindi Road

7 To 7 Supermarket. Lamu road. 7AM-7PM. Wide variety or goods for sale. Sells cheese. Reasonable prices.
Eat
Malindi area
I Love Pizza

address: Seafront Rd

Reasonably priced pizzas, seafood and meat dishes. One of the longest running restaurants in Malindi.

Driftwood Beach ClubRestaurant open daily, and has snack menu during the day. Popular curry lunch every Sunday overlooking the Indian Ocean.

OsteriaItalian, seafood, Mediterranean.

La RosadaPizza, Italian, seafood.
Watamu area
There are many restaurants and bars in Watamu. Due to the domination of Italian and British tourists the dishes are adjusted to the taste of these guests.
Papa RemoItalian, seafood, Mediterranean.

Safina Beach Bar & GrillAfrican, seafood.

Crab Shack Dabaso Mida RestaurantSeafood.
Drink
Malindi
Club 28

Pata Pata Beach ClubOne of the most beautiful Malindi nightclub.Very large and live music

Uk Lounge

Fermento Disco Barone of the best night clubs of Malindi
Watamu
Come Back ClubVery nice place with African and European music managed by an Italian

Club KalahariOne of the best clubs in Watamu

Watamu Bay Disco & Lounge

Club Pole Pole
Sleep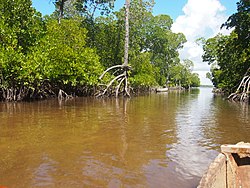 Accommodation in Malindi is not expensive but it's recommended that you get a guest house.
There are many hotels at good rates:
Malindi area
phone: +254 717022653

One of the best hotels in Malindi, with 3 swimming pools, 17 villas (where the rooms of the resort are) surrounded by a tropical garden of palms and bougainvillea, conference room, one reception, the Gold 55 Restaurant on the beach and a self catering villas area with 4-bedroom villas, kitchen, living room, 4 bathrooms, veranda and balcony (for sale and for rent).

Tana Guest House

phone: +254 42 30940

address: Uhuru Road

Single/double rooms outside bathroom.

Sun Park Hotel

phone: +254-721-251523

address: Malindi-mom

Fan single double rooms with private bathroom. Free breakfast. Free Wi-fi. Has a restaurant.

Ajab Delta Hotel

phone: +254-701333405

address: Barani Odinga Street

Clean fan single double rooms with own bathroom TV and free breakfast.

Young Safari Hotel

phone: +254-711-445561

address: Jamhuri Street

Single double rooms with own bathroom. Free Wi-Fi.

Comfy Place Guest House

phone: +254-42-2120749

address: Kenyatta Road

Single double rooms with own bathroom. Balcony, free Wi-Fi.
Watamu area
Connect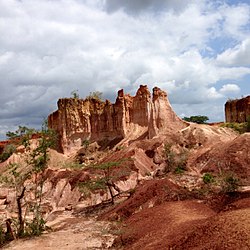 Internet and telephone: are In most hotels there is Wifi, often however only at the front desk. If you want to be independent of the hotel network, or you need a faster network, there are three Kenyan network providers
Safaricom
,
Airtel
,
Telkom
. These offer Internet bundles and also SIM cards for mobile phones. Passport is required for registration. If you often have to call home or for business, a Kenyan sim card is very worthwhile too for the phone.
The main Airtel store in Malindi is along Lamu Road. Airtel and Telekom have 10 GB of data good for 30 days for Ksh 1000.
Go next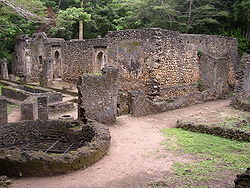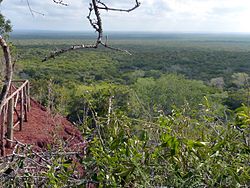 : The park is part of a complex of marine and tidal habitats along the Kenya's north coast with rich and diverse bird life, fish, turtles and dugongs. Visitors can enjoy the white sandy beaches, snorkeling, water skiing, windsurfing and glass-bottomed boat tours.
. If you are interested in snakes visit the Bio-Ken. It is a research centre, which deals with reptiles, especially snakes and snake-bite and houses the largest collection of Snakes in East Africa and is open to the public. This modest-looking place is one of the world's most renowned snake research centres. Passionate guides lead a very interesting tour. There are about 127 different snake species in Kenya. Of these only 18 have caused human fatalities and only another 6 could kill you. Another 10 could cause you a lot of pain and the remaining 93 or so, are non-venomous nor dangerous.
is a 420 km2 coastal forest near the Watamu Marine Park. It is the largest and most intact coastal forest in East Africa, with 20% of Kenya's bird species, 30% butterfly species and at least 24 rare and endemic bird, mammal and butterfly species. The dense vegetation in this forest type creates a tropical atmosphere as one walks or drives through, the real feel of being "in the woods". The forest has a network of driving tracks and walking trails. Many sections of the forest are accessible by saloon cars but for best access to all tracks, a 4WD is recommended. Trained guides are available to help one explore the forest. The best times to visit are early morning or late afternoon as most wildlife will hide from the midday heat. The best time to watch birds is from dawn to around 9AM. Park is open from 6AM-6PM. The Mida Creek, a beautiful tidal inlet with mangrove trees is less than 1 km from the entrance to Arabuko-Sokoke Forest. The Creek is a major wintering site for migrant birds.
are one of the principal historical monuments on the Kenyan coast next to Watamu. Hidden away in the forest, the ruins are a vast complex of remains of a Swahili town. It traces its origin to the 12th century and was rebuilt with new town walls in the 15th and 16th centuries. The museum has numerous ruins, comprising mosques; a magnificent palace and houses all nestled within 45 acres of tropical forest that gives a special ambience to this outdoor museum. The Kipepeo Butterfly Project, in Gede, serves as an alternative source of income for forester. It helps farmers to earn their livelihood by breeding butterfly dummies that are exported to butterfly houses in Europe and America. If you like butterflies, you should not miss that.
. Marafa is a settlement in Kilifi County. Best known for the Marafa Depression, a vast canyon-like area resulting from soil erosion. The road to Marafa is a typical, African packed-dirt road, not great, but certainly not terrible. Make sure that your driver has been there before as its not very well signposted and you may think you are lost. Also make sure the car is air conditioned.The drive does take about a hour from the main road. Once you arrive, you can walk around and into the canyon and out in about an hour, depending on your stamina. It isn't too strenuous, but there are a couple of areas that may be harder for some not nimble. Take water, although there are a couple of places through Marafa town that sells it. Hell's Kitchen is really a freak of nature that is constantly changing the landscape. It's called Hell's Kitchen because it's so hot in the daytime, so its recommend at early morning or late afternoon to see the sunset, which is spectacular because the place literally transforms. Entrance fees are Ksh 300 per person.
Mtwapa: A town 20 km north of Mombasa, where many European life and a centre of night life
Mombasa: A must-see location and most important town on the coast
Lamu: It has retained its historic character as the oldest continually inhabited town in the country and one of the most important Swahili settlements.