Mananthavady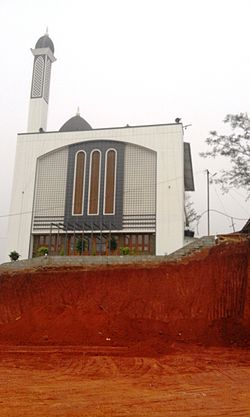 Mananthavady
is a city in the
Malabar
region of
Kerala
,
India
.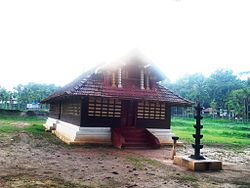 Understand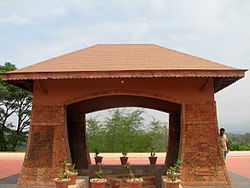 Mananthavady is the third biggest town in the Wayanad district. It is a transportation hub of Eastern Wayanad and buses to
Kozhikode
,
Kannur
,
Thalassery
and
Mysore
start from the KSRTC depot here. The town is built around an ancient Latin church. The church is on a beautiful hillock and the whole city traffic flows around the hill. Mananthavady is the gateway to the Wayanad, Nagarhole, Bandipur and Mudumalai sanctuaries.
Get in
Mananthavady is accessible by bus from Mysore, Kozhikode, Kannur and Ooty. There is no rail link. The nearest airports are Kozhikode and Bangalore.
Main routes
Kannur-Iritty-Kottiyoor-Boystown-Mananthavady.94 km(Very steep and risky climb)
Thalassery-Kuthuparamba-Nedumpoyil-Periya-Boystown-Mananthavady. 82 km
Vadakara-Kuttiady-Niravilpuzha-Kanhirangad-Kallody-Mananthvady. 67 km
Mananthavady-Kutta-Gonikupa-Virajpet-Madikeri.115 km
Mysore-HDKote-Bavali-Mananthavady.112 km
Mananthavady-Nalammile-Panamaram-Kambalakkad-Kalpetta. 37 km
Get around
Getting around is easy because of ubiquitous Autorikshaws.
Autorikshaws charge ₹15 per km and buses are even cheaper at only ₹7 for three km.
Air-conditioned Volvo bus is available to Kalpetta for ₹67 (8:35AM, 10:55AM and 2:55PM)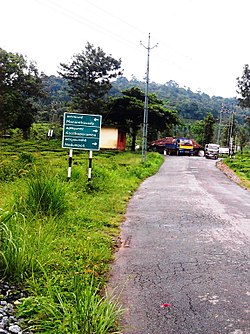 Cars can be rented for as cheap as ₹1800 a day with a driver. The rate is even cheaper if you rent without a driver.
See
Bavaly Dargah

address: Mysore Road.2

Changadakkadavu BridgeScenic place with school and mosque.

Chettappalam VillageChurch, river, bridge, scenic paddy fields.

Hodangadi BasadiJain temple.

phone: +91 4936 203428

950 acres of ever green forest on the tributaries of east flowing river Kabini, is an ideal picnic spot, far away from the disturbances of city life. The island is uninhabited. Rare species of birds, orchids and herbs are the sovereigns of this supernal kingdom. As a precaution do not stay on this island after dusk. The island is sometimes closed for entry depending on whether the water level is dangerously close to flooding. Hence, in rainy season it is best to call up the authorities beforehand to enquire whether it is open.

Latin ChurchThis church is on a hilltop in the exact middle of Mananthavady town. Unfortunately the ancient church is now 'renovated' into a concrete building.

Mananthavady ParkThe park is known for its bat colony. The attempts by the authorities to get rid of the bats lead to protests by environmental activists.

Ondayangadi VillageDurgah, church, scenic spot.

Panamaram BridgeScenic paddy fields, river.

Pazhassi Museum and Garden

address: Near Bus Station

Memorial of the Lion of Kerala Veera Pazhassi Raja, who organized a guerrilla warfare against the British East India Company.

Puthiyadam Adeeshwara Swamy templeJain temple.

Thavinchal Dargah

address: Thalappuzha Road

If you are not spiritually inclined, the scenic surroundings will be sufficient for a spiritual lifting.

Thirunelli TempleFamous Hindu pilgrim centre on the river side inside dense forest.

phone: +91 4935 250853

address: Kerala 673 592

Tholpetty wildlife reserve forest is another UNESCO international biosphere reserve apart from Muthanga, part of Nilgiris reserve. Two entry batches are permitted.

Valliyoorkkavu Temple

address: 3 km

This temple is dedicated to Mother Goddess and is worshipped in three principal forms of Vana Durga, Bhadrakali and Jala Durga. It is the most important place of worship for the tribal communities. The annual 15-day festival is in March/April and is the grandest of all festivals in the district. Slave trade used to take place here during the festival. It is still the largest congregation of all tribals of Wayanad.

phone: +91 4936 271010

Established in 1973, the Wayanad Muthanga Wildlife Sanctuary is contiguous to the protected area network of Nagarhole and Bandipur of Karnataka on the northeast and Mudumalai of Tamil Nadu on the southeast. Rich in bio-diversity, the sanctuary is an integral part of the Nilgiri Biosphere Reserve, which has been established with the specific objective of conserving the biological heritage of the region. This was the first UNESCO international biosphere to be declared in India. The sanctuary is very rich in flora and fauna including elephants, three types of deer, wild goat, jungle fowl, black bear, leopard, boar, jackal, monitor lizard, python, viper, porcupine, vultures, mongoose, long-tailed drongo, etc. Flora such as crocodile bark and the invasive species of Senna are omnipresent.
Safari trips into the forest are conducted by the forest office daily in two batches, one in the morning (7-9AM) and one in the afternoon (3-5PM). It is best to go as early as possible in these slots to be able to do some sightings, as the animals retire during the hot sun. The safari is done in jeep, and the officials are happy to guide you around the sights in the forest. A maximum of 200 safaris are allowed per batch, so make sure you are early enough if going on a holiday. Carrying a camera requires an extra charge.
There is a new wildlife museum near the forest entrance where you can view facts and displays on the sanctuary. Toilets are available, and food stalls opposite the entrance.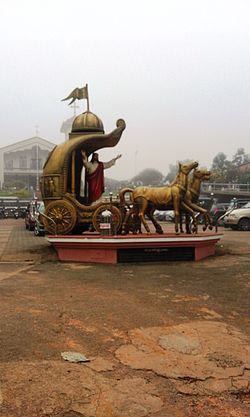 Do
Boys Town '42'

address: Thalappuzha

There is a herbal garden, nature care centre, sericulture unit, perma-culture centre, etc., established by the Wayanad Social Service Society and Gene Park (the Indo-Danish project for promoting herbal gardening) here. You can also find a church and orphanage. The locals call this place '42' denoting the distance in miles to Kannur.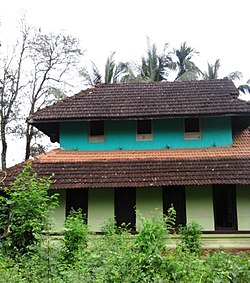 Forest RideTake the 6:10AM bus to Kutta or the 6:15AM bus to Thirunelly Temple. Both buses goes through dense forests. You can choose a window seat and enjoy the scenes.

Maze WalkingMananthavady town has a very confusing maze like layout. It is only 6-km² area but the little town is extremely confusing even to those who have visited the place several times. In the evening traffic it is very unpleasant to walk as sidewalks are extremely crowded and the maze doesn't give a clue. But early morning walk can show you that the town is built in the shape of an enormous digit '8'. The bigger circle of the digit eight encircles the Latin Church Hill and the smaller circle encircles the Government Offices Hill. There is a Gandhi statue on the meeting point of the two circles in the digit '8'.

Neeravil River walk

address: Pandikkadavu Bridge, Post Office Road

Get into any going to Kuttiady or Kallody. Get down at Pandikkadavu. Have a walk in the scenic bridge.

Picnic @ V.C.RoadThe Valliyoorkkavu Temple area is ideal for unpacking your picnic basket as the whole locality looks like a lush green lawn. There are two ancient temples, one orthodox church, foot bridge and river in this place in addition to an expanse of greenery.

Visit Dwaraka villageSpectacular St. Alphonsa Church, scenic surroundings. Juses Christ and chariot statue. Ask for Nalam Mile bus stop.

Visit the Aaram Mile villageMosque, playground, arecanut plantations.

Tibetan Settlement

address: Kushalnagar

Direct buses are available from Mananthavady. Last bus returns by 6PM.

Trekking on Estate Road

address: Ambukuthy area parallel to Thalassery Road
Eat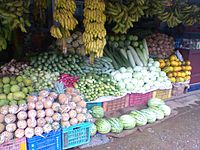 Kerala food is available in restaurants. European food is available in resorts and home stays only.
Bamboo rice (called Mulayari by locals) can be found in Wayanad. These are seeds of the Bamboo plant, richer in protein than rice and wheat, but tasting like rice. Bamboo rice payasam stalls can be spotted near Edakkal caves walkway. Bamboo is said to yield seeds after a long span, so it is said that harvesting bamboo rice is a 'once-in-a-lifetime' experience.
Home-made chocolates and local Wayanad tea and coffee are also sold in many places. Shops near Edakkal caves offer many options such as spiced versions.
Buy
You can buy handbags and souvenirs made by tribal people at very reasonable rates.
Kannur Bakery

address: Thalashery Road

Marina Supermarket

address: Kannur Road

Thriveni Supermarket

address: Coffee House building
Eat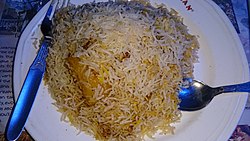 Bismillah Restaurant

address: Near Post Office

Opens at 6:30AM.

Holiday Hill Restaurant

address: Kattikkulam

₹50 for lunch.
}}
Grace Restaurant

address: Gandhi Park

Opens at 6AM.

phone: +91 4935 241 968

address: Kannur Road

The best economy restaurant of the city. Special non-economy section upstairs.

Matha Restaurant

address: opp. bus station

Cheap and best meat and fish dishes and Biriyani.

Riveria Udupi Vegetarian

phone: +91 4935240322

address: Post Office Road

Rolex Restaurant

address: Mysore Road

For Palappam and Mutton curry.

Unniyappam stall

address: Thettu Road on Thirunelli Road

Winberry Restaurant

address: Opp. Divisional Forest Office
Sleep
Anugraha Cottage

address: Chettappalam Bridge
Century Grand Hotel

phone: +91 4935244835

address: Kozhikode Road Jn.

Cloud Nine Dormitory

address: Mysore Road

Coffee House Asbe Lodge

phone: +91 4935240307

address: Kannur Road.

The rooms clean and well furnished. This is the cheapest hotel in the entire district of Wayanad if you also need some quality. Another attraction is the presence of the cheapest restaurant in the town in the same building.
Dew Drops Rest House

phone: +91 9947953042

address: Mysore Road

big rooms.

Dream Land Residency

phone: +91 4935245000

address: Valliyoorkave Jn.

Good budget hotel with modern amenities.

Greens Residency

phone: +91 4935241080

address: Kannur Road

Haksons Lodge

phone: +91 4935240118

address: Mananthavady

Holiday Hill Suites

address: Kattikkulam

Jungle Lodge

address: Near Bretheren Church

Kabani Tourist Home

phone: +91 4935240611

address: Valliyoorkavu Road

phone: +91 4935-210475

address: Thirunelly

P.K. Tourist Home

phone: +91 4935244343

address: B.Street, Kannur Road

Parakkal Tourist Home

phone: +91 4935240110, +91 7559940110

address: Valliyoorkavu Road Jn

Riveria Lodge

phone: +91 4935240322

address: Post Office Road

St. Sebastians Dormitory

phone: +91 9947636012

address: Kutta Road, Kattikkulam

₹80 per head per night. Only groups are entertained. 09744943482

Thekkans Resort

phone: +91 8547446700, +91 4935242547

address: Kuruva Island Road

Wayanad Gate Resorts

address: Kattikkulam

White Fort Hotel

address: Chettappalam

S.N.Hostel

phone: +91 9447213346, +91 4936243233

address: Choottakadavu Road, Near Post Office

The owner Mr. Gopalakrishnan Master lives behind the hostel. 9447213346. This is a sharing type of accommodation with common reading rooms and Television rooms. Toilets are plenty in number but they are also shared. Inmates are given good facilities for washing clothes and ironing them.

A.One Lodge

phone: +91 9497396677

address: B.Street on Thalassery Road
Stay safe
The eastern hills of Kerala are vulnerable to attacks from an Indian communist group called Maoists. Recently they attacked the ticket counter of Silent Valley National Park, Mukkali. As the Maoists are armed and dangerous, be careful when you trek in lonely areas.
Leeches are common in the hills. Carry some table salt to dislodge the leeches.
Monkeys can be a nuisance, especially at places like Lakkidi viewpoint. Be careful and keep your car windows closed, and food items hidden.
Connect
Internet Cafes

address: available in plenty near the Coffee House area

KSRTC Bus Station

phone: +91 4935 240640

address: Mananthavady
Go next