Manti
Manti
is in
Central Utah
.
Known as the Temple City, Manti is proud of its rich heritage. Brigham Young sent the original Sanpete settlers there after he received an invitation by Ute Chief Walkara to send people down to the Sanpitch area to teach the Utes how to farm. The original company of 50 pioneer families arrived in the winter of 1849. The pioneers, whose first camp was established on what is now Temple Hill, spent their first winter enduring hardships of scant food and clothing, hostile Indians, and makeshift housing.
Settlers were forced to use wagons and dugouts for protection against the severe cold and the 700 Indians camped about a mile away. About half of their cattle froze to death and they were unable to get more food and supplies from Salt Lake. Winter was not the only problem, as spring approached the ground thawed and the pioneers were faced with hundreds of rattlesnakes. Miraculously not one of the settlers died from snakebite. The city was named after a city from the LDS Church Book of Mormon.
Get in
The town of Manti is approximately 2 hours south of
Salt Lake City
. To get to Manti, Take I-15 Exit 225 at
Nephi
. Go East on Highway 132 until it intersects with Highway 89. Follow Highway 89 south until you reach Manti.
To get to Manti from the South take I-70 Exit 56 at
Salina
and follow Highway 89 north until you reach Manti.
See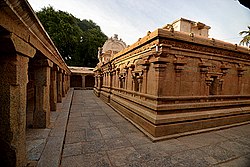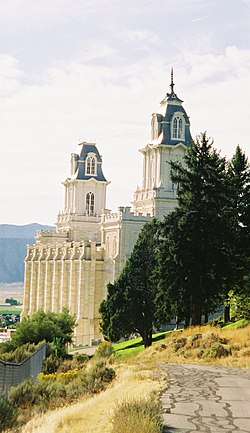 Pioneer Dugout Monument

address: 400 North 300 East

Replica of 1849 Pioneer Dugout.

John Patten DUP Museum

phone: +1 435 835-7711

address: 300 North 100 West

Manti Historic City Hall Visitor's Center

phone: +1 435 835-6877

address: 191 North Main St
Do
The Arapeen ATV Trail System350-mile Off-Highway Vehicle Trail System.

Maple Canyon –Conglomerate rock climbing. West of Moroni
Palisade State Park – Golf, Fish, Swim, Canoe, Camp.

Mormon Miracle Pageant– performed in June in Manti, the pageant is the remarkable story of how The Church of Jesus Christ of Latter-day Saints was founded. Performances are free of charge and begin at 9:30PM. Nearly 100,000 visitors attend each year during the eight nights of performance.
Buy
Petals, Paper and Pizazz

phone: +1 435 835-4104

address: 46 North Main St

Scrapbooks supplies & flowers.

Brambleberry Basket

phone: +1 435 835-8089

address: 31 North Main St

Crafts & Gifts.

Candies On Main

phone: +1 435 835-6246

address: 58 North Main

Old Fashioned Candy Store.

Karat Kounty Jewelers

phone: +1 435 835-2844

address: 21 North Main St

Manti Merchantile

phone: +1 435 835-4462

address: 155 South Main
Eat
Cariann's Texas Roadhouse

phone: +1 435 835-2877

address: 115 North Main

address: 401 N Main St

Fred's Sports Grill

phone: +1 435 835-4871

address: 114 South Main St

Lotsa Motsa Pizza-Manti

phone: +1 435 835-8000

address: 101 South Main St

Miller's Bakery

phone: +1 435 835-4931

address: 227 North Main St
Sleep
Go next
To get to
Salt Lake City
after the Mormon Miracle Pageant, consider heading south on Highway 89 to
Gunnison
, then heading north to connect with I-15 at
Nephi
. This may save time on crowded performances.