Manus
Manus
is a province in
Papua New Guinea
.
Cities
, the capital of the province, on Manus Island.
Other destinations
Lou Island. Obsidian, a naturally occurring volcanic glass, was mined here traditionally for many generations, but this has now largely died out. The obsidian was used to make tools and weapons, as its pidgin name spia botel suggests.
Understand
Manus Province is the smallest province in
Papua New Guinea
in terms of land mass, but it covers a large sea area. The total population is around 50,000, spread over the 18-island Admiralty Group and one or two other islands and atolls. During World War II most of the islands were occupied by the Japanese. In February 1944 the islands were retaken by the Americans under General Douglas MacArthur. Much of the province is covered by thick rainforest. Orchids flourish and there are numerous birds. Animals are possum, bandicoot and wild pig. There are many coral atolls surrounding the main islands and the reefs are accessible by outboard motor or canoe and provide superb diving and fishing. Dugong and turtle can be seen. Sea kayaking is fast becoming popular.
The American anthropologist, Margaret Mead, perhaps best known for
Coming of Age in Samoa
, did a lot of field research in Manus, particularly in
Pere
village on the south coast of the main island. In total, she made seven visits there, resulting in several publications including
New Lives for Old: Cultural Transformation in Manus.
Get in
Get around
There is a causeway connecting the airport on Los Negros island with Lorengau on the main island of Manus and a few roads radiating from Lorengau. Otherwise transport is by boat.

See
Traditional dancing. In a country of fascinating dances, those of Manus are particularly interesting and sensuous in that they use Garamuts (slit-drums) (also found in the Sepik).
Wildlife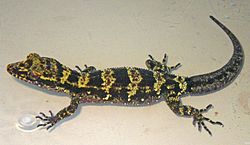 Eat
Sago. Sago is a starch extracted from the pith of sago palm stems. It is almost pure carbohydrate. Palms are usually found in areas unsuited for other forms of agriculture. You can visit villages to watch the production process.