Maranhão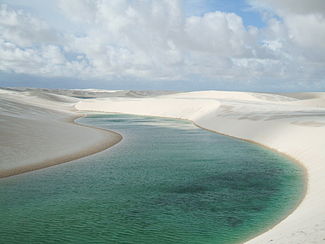 Maranhão
is a state in northeastern
Brazil
.
Regions
Cities
— capital and World Heritage city
— small colonial town
Other destinations
— stunning white sand dunes
Understand
Maranhão is second only to
Bahia
in terms of Afro-Brazilian culture, although it has an air of the
Caribbean
mixed in. This is especially noticeable in the unique reggae played here.
Drink
Guarana Jesus - A soda that tastes like bubble gum.