Marion (Ohio)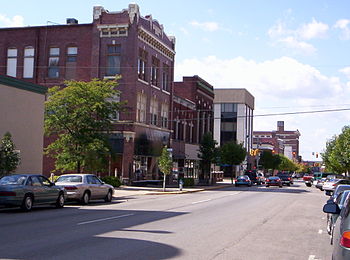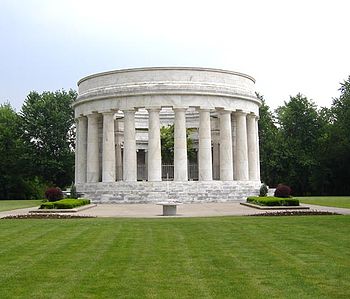 Marion
is a city in
West Central Ohio
and is the county seat of
Marion County
,
Ohio
,
USA
. It is home to the Marion Popcorn Festival, an annual event that is held in September, the weekend following Labor Day every year in downtown Marion.
Understand
Get in
By plane
John Glenn Columbus International Airport (CMH

) in Columbus has direct flights from most major American cities.

Marion Municipal AirportA General aviation airport.
By car
By bus
Greyhound
provides service to Marion.
The bus station
is located at 137 S State St.
Get around
phone: +1 740 382-9850

Marion Area Transit (MAT) provides local bus and taxi service and is also the area Greyhound Passenger and freight agent.
See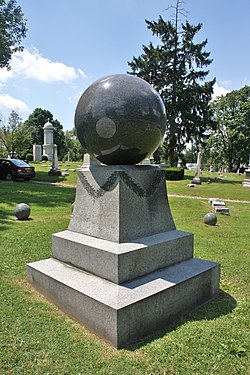 address: 380 Mount Vernon Ave

(Home), Vernon Heights Blvd. (Tomb) The Warren G. Harding home contains almost all original furnishings owned by the 29th President of the United States. Seasonal hours.

Marion Palace Theater and May Pavilion

phone: +1 740 383-2101

This rare jewel's architecture is just as fascinating as the acts on stage. The Palace Theatre is a must-see site in central Ohio and on the National Register of Historic Places. With Spanish architectural designs, guests are transported into an outdoor palace courtyard. The original 1928 cloud machine and blue sky with twinkling stars gives an open-air feel. Eberson's masterful technique for the atmospheric style is on full display throughout the theatre. You can learn all about the Marion Palace, its designer, John Eberson, and the unique architectural design of the atmospheric theatrea movie palace. A book that explores the design of the Palace, the life of John Eberson and his theatres, written by Scott Hoffman, "A Theatre History of Marion, Ohio--John Eberson's Palace and Beyond," is on sale in the Palace box office.

Marion County CourthouseHistoric sandstone courthouse building built in 1884.

Marion County Historical SocietyOperates several historical sites and small museums

phone: +1 740 387-9233

address: 220 E Fairground St

Caledonia Bowstring BridgeA historic, but abandoned and overgrown iron bridge in nearby Caledonia. An interesting site for Urbex. If you go to visit, do not touch or use the bridge.

Marion Cemetery Merchant Family GraveA grave with a mysterious rotating sphere.
Do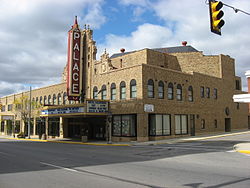 phone: +1 740 387-3378

address: PO Box 1101 Marion, Ohio 43301

Annual event is held every year in downtown Marion in September, the weekend following Labor Day

phone: +1 740-383-2101

address: 276 W Center St

Built in 1928, the theatre was designed by John Eberson. Renovated in 1975 and 2015, this atmospheric theatre is the center for the performing arts in central Ohio. The Marion Palace presents an annual season of 3 to 4 touring artists, small concerts in its pavilion venue, and a 4-program educational theatre series for schoolchildren. During the off-season and at other times during the year when the theatre would otherwise be dark, amateur theatre and high school productions use the venue. The theatre, designed as a movie palace, also exhibits digital motion pictures. The pavilion venue is also available for rent for weddings and meetings.
Learn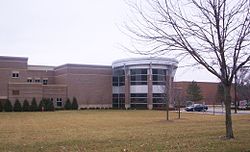 The Ohio State University at Marion

phone: +1 614 292-9133

address: 1465 Mount Vernon Ave

phone: +1 740 389-4636

address: 1467 Mount Vernon Ave

phone: +1 740 389-4681

address: 2222 Marion-Mt. Gilead Rd
Buy
There are a number of branded outlets north of the Ohio State Marion.
phone: +1 740 389-5785

Was formerly Southland Mall, 1509 Marion-Waldo Rd.
Eat
Drink
There are plenty of choices for alcohol. Most grocery stores carry it, as well as the gas stations, drive-throughs and convenience stores.
Sleep
Connect
phone: +1 740 389-4621

address: 230 Barks Rd. W

phone: +1 740 387-0992

address: 445 E. Church St

The main branch of the Marion Public Library offers free internet access, although you may have to obtain a library card first.
Stay safe
Dial 911 from any telephone for emergency police, medical, and fire services.

Cope
Hospitals
phone: +1 740 383-8400

address: 1000 McKinley Park Dr
Newspapers
Go next