Mathura
Mathura
is a city in
Uttar Pradesh
,
India
.
Get in
By train
Mathura is an important railway junction. Most trains between
Delhi
and
Agra
stop in Mathura. The journey from Delhi takes 2-3 hours depending on the train type, while from Agra the trip takes about one hour. Most of the south bound and west bound trains stop at Mathura. August Kranti Rajdhani Express 12950/12951 (for
Mumbai
) for Delhi stops at Mathura. Other than that almost all major trains from Delhi and Agra stop at Mathura. It is well connected to national capital Delhi, state capital Lucknow and all major cities by rail.
From Sultanpur/Varanasi/Lucknow you may take train 13237/13239 Patna-Mathura.
By road
Mathura sits between Delhi and Agra on National Highway 2, about 150 km south of
Delhi
and 50 km north of
Agra
. NH-2 is one of the best highways of country. Upcoming Taj expressway is in east of the city. Mathura is well connected to national capital Delhi, state capital Lucknow and all major cities by road. Many state transport departments busses are running through Mathura. There are also ISBT (Inter State Bus Terminal) services from Delhi Sarai Kale Khan with frequency of 25 minutes.
By plane
Nearest airport is Agra (
AGR
Kheria Airport). It is 50 km from Mathura. Perhaps most of the international and domestic flights are landing into IGI Airport, Delhi (DEL). IGI Airport is 150 km from Mathura. Upcoming new international airport will also be accessible via Taj expressway, 1½ hours from Mathura.

By taxi
See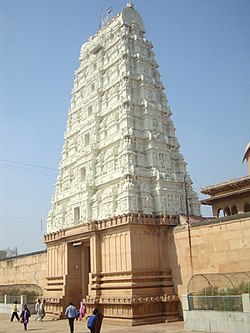 Akhand Jyoti Sansthan,

address: Giya Mandi

Bankey Bihari Temple

address: Vrindavan

This is the most famous temple in Mathura and many people including VIPs from across India visit the temple every year.

Basantar ParkIn memory of the victory of Basantar (1971 war).

Birla Temple

Dwarkadheesh TempleBuilt in 1814, it is the main temple in the town. During the festive days of Holi, Janmashthami and Diwali, it is decorated on a grandiose scale.

Gayatri TapoBhumi (First Gayatri Temple)

address: Vrindavan Rd

Gita MandirThe temple carving and painting are a major attraction.

Govardhan Giriraj Hill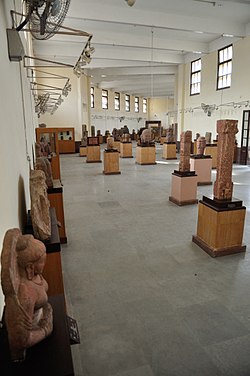 Government MuseumBiggest and richest in Asia for Mathura and Gandhar sculpture. It has one of the finest collection of archaeological interest. Rare items from the Gupta and Kushan period (400 BC-1200 AD) are on display. Major attraction for tourists.

address: Madhavpuri

Constructed by great saints Baba Jai Gurudev. It resembles the Taj Mahal, built with white marble. It is a unique temple in that you are prohibited from donating if you are a non-vegetarian.

Jama MasjidBuilt by Abo-inNabir-Khan in 1661 AD, the mosque has 4 lofty minarets, with bright colored plaster mosaic of which a few panels still exist.

Krishna Janma BhoomiThere are two main places to visit in this complex. First is a prison cell where Vasudev and Devaki, parents of Sri Krishna were held captive. This place is on the left hand side of the main complex. This is the cell were Bhagwan Sri Krishna was born hence the most sacred place in world for all the followers of Bhagwan Sri Krishna. One cannot miss the spiritual and mystical power in the cell. After Darsan here visit a magnificent temple. The idol of Sri Krishna and Radha are so beautiful and has a soothing effect on the devotees. I am sure that any nonbeliever will also feel the magic. There are many other idols of gods here. Walls and ceiling are painted with some of the most events in the life of Sri Krishna. One can climb up the stairs if authority allows to get a great view of idols.

Mathura Jain ChorasiWorship place of Jains. Here is the largest statue of Lord Jambu Swami & is made up of single piece of greynite stone. This statue is about 21 feet in height in sitting position of lord Jambu Swami.

Mathura RefineryWatch the lightning in the evening, if you are coming from Agra in the evening you can enjoy this beautiful scene.

Old FortIt's the main Quila in Mathura to protect the city from Yamuna River if this Quila was not built then it would have destroyed the city and it would will fill up with the waters of Yamuna river during the flood time.

Rifle Club of MathuraOne of its own kind club. Do not expect rifle shooting now days.

Shri Dwarika Dheesh Temple

address: Near river Yamuna

This is a 400-year-old temple. It is very beautiful from outside and inside as well.

Shri Ganesh Temple

phone: +91 2530063

address: At Ganesh Tila

Shri Krishna Janm Bhoomi TempleBirth place of Lord Kirshna. Enjoy enjoy Satsung or Bhagvat-Katha here.

Vishram GhatThe sacred spot where Lord Krishna is believed to have rested after slaying the tyrant Kansa. Enjoy evening Yamuna ji ki Aarti here. Also see the river and huge turtles.
Do
BoatingBoating in Holy river Yamuna and visit to Durvasa Rishi Temple which situated on the other side of the river and go to Hansiya Rani ghat which was built in the time of Rani Hansiya. There she got bath. It was built of Red Stone and the location of the Ghat is so beautiful.

RamleelaA play act based on the story of the great Lord Ram. In this act the main play is Ram Barat. In Ram Barat you can take the fun Sword Fighting and other fighting styles in the Akhada's.
Buy
Gayatri Tapobhmi

phone: +91 565 - 2530128, +91 565 2530399

Gayatri Pariwar is a not-for-profit organisation selling books on every aspect of life. Books available in Hindi, English and many regional languages of India.
Brass, or Copper Pooja Articles
Clothes
Leather shoes from factory Outlets on NH-2 (towards Agra)
Milk Products
Pooja Articles
Sweets
Eat
Sweets made of milk and milk products are the specialty of Mathura. Mathura is famous for "pede" (sweet made of milk and sugar).The best shop for trying sweets is "Brijwasi Mithai wala" which are located at 4-5 places in Mathura like Opposite Janmbhumi, in Holigate, in Chowk Bazaar and at the New Roadways bus stand. Other good sweet shops are Gosai Pede Wala, Radhika Sweets, Shankar Mithai Wala, and Bharatpuria.
Another famous food item in Mathura that is the most common breakfast in the city is
Kachori and Jalebi
. Kachori is a snack served with "
Alloo Ki Subji
"(Spicy Potato Curry) and Jalebi is a sweet. One can find a near rush in front of Kachori Shops in the morning in Mathura. If you are in Mathura then you must try Kachori and Jalebi for your break fast. Although there are many Kachori and Jalebi Shops, but most famous among them is OMA Pahalwan KachoriWala, that is situated at Holigate in front of Brijwasi Mithai Wala. Another famous item worth trying in Mathura is "Chat", specially "Gol - Gappey" (Pani-Puri).There are many chat walas, it depends upon your taste. You can taste these chat on the vendor who are situated from Holi Gate to Chowk bazaar.
For street food, fast food or restaurants, try one of the following
Agrawal Dhaba

address: NH-2

Probably this is the best place to have food in Mathura.

Bhagvan Das ka Bhalla

address: Ghiya Mandi chok bajar

Street food.

Brijwasi Chat Wala

Café Coffee Day

Canteen of Sri Krishna Janma Bhoomi TempleFor budgeted and hygienic food one can go to Sri Krishna Janma Bhoomi temple just a block away from the temple complex there a canteen run by the temple trust. Here one can try Thaali's with limited and unlimited version. Taste is good and one thing for sure it's more clean than any other eateries.

Oma Pahlwan Kachori walaStreet food.

Pizza Hut

address: Highway plaza NH-2

Radha Ashok Restaurant
Loft Cafe

address: Near Mandi Chouraha, NH-2, opp Highway Plaza Mall

Upmarket, modernistic cafe serving global cuisines.

Cafe Two Twenty One

address: Nh-2, near Highway Plaza Mall

Multi-cuisine Restaurant known for great food and lively interiors
Budget
Shankar Mithai Wala

phone: +91 565 250 0955

address: Tilak Dwar

This candy store is not just famous for its sweet stuff. It's also renowned for its puri, kachori, and chole bhaturi. All these foods are served upstairs where you can seat and sip chilled lassi served in small pots. Halwas and dahi bhallas covered with thick cream are also worth trying.

Suresh ke Mangode

address: Ghiya Mandi

Street food.
Drink
Jaljeera - a digestive drink.
Lassi served in a clay glass
Milk Badam(almonds and other dryfruits minced in chilled milk)
Sweetened hot milk served in a clay glass
Thandai
Brijwasi Mithai Wala

address: Holi Gate

Has an awesome range of sweets, namkeens, pastries, puddings, etc. at economical rates. The shop is opened till late in the evening. Also try the famous sweet of mathura "peda" here, you would never dislike it.

Kailashsutte waala

Fruit Juice
Sleep
Country Inn, Kosi

phone: +91 566 2232445

address: NH-2

Hotel Brijwasi Royal

Hotel Dwaper Resorts

address: NH-2

phone: +91 7500432200

address: Opp.Narholi Thana Agra-Delhi Highway

3-star business hotel. Set in landscaped grounds. Can host weddings for up to 2500. 25 rooms which overlook the garden.

Hotel Madhuvan

phone: +91 565 2420064, +91 565 2420058

Hotel Mansarovar Palace

phone: +91 565 2408686

Hotel Mukund Palace

Hotel Rahi

phone: +91 565 2407822

International Guest House

phone: +91 565 2405888

address: Krishna Janm Bhoomi

Shri Radha Brij Vasundhara Resort

phone: +91 565-32 98427

address: Aanyor, Parikrama Marg

The place has a scenic, peaceful atmosphere. Cluster of detached cottages having Bed room, Lounge & a small kitchenette. 87% of the resort area is gardens against 13% of built up area.
Go next
Back Water of Gokul Barrage (2 km south)
Baldeo (22 km southeast)
Gokul (10 km east)
Goverdhan (20 km west)
Govardhan for parikrama (circle or pradakshina). While some walk, some do sashtang namaskar every step, some walk every foot by foot, while old people who cannot walk take vehicle or rickshaw. Remember to chant Sri Krishna all the time while you are circling, or when you are in brajbhumi in general.
Keetham Bird Sanctuary, Keetham, NH-2 (35 km south)
Kelva Dev Sanctuary, Bharatpur (35 km west)
Rural Mathura on bank of river Yamuna
Vrindavan (10 km northeast)