Moab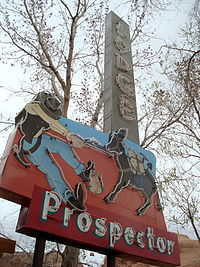 Moab
is a town in the
Utah
's
Canyon Country
and a gateway to the nearby
Arches National Park
and other attractions in
Canyon Country
.
Understand
Moab is a unique Western community situated in the red rock country of Southeastern Utah on the Colorado River.
Arches National Park
is only six miles from downtown and
Canyonlands National Park
is 32 miles from Moab. The city is surrounded by public lands which are used not only for grazing, drilling, and forestry but for recreation such as mountain biking, hiking, rafting, rock climbing, highlining, B.A.S.E. jumping, skydiving, disc golf and cross-country skiing. Because the area is rich in these recreational opportunities, Moab has become the hub of tourist activity and services.
Get in
By car
If you are approaching Moab while driving west along I-70, use Utah Route 128 for the beautiful scenery. About 10 minutes past the Colorado-Utah border is exit 214 on I-70, it is marked as "Cisco". The landscape at this point is extremely dry, slightly hilly. The road is narrow (no shoulder), and somewhat curvy, and it's about 80 km to Moab. About half-way, the road narrows, meets and then crosses the Colorado River, and the remainder of the trip is spent with the river on your right side and spectacular canyon walls surrounding you. This piece of pavement is one of the best drives in North America. Optimal times to take it are the morning (~9AM) or afternoon (after 3PM) for the light do not drive it at night (you can't see anything and it is more dangerous -- use US 191 instead). Watch for traffic, particularly bicycles as you approach Moab. The urge to rubber-neck is extreme, and needs to be resisted: be a passenger if you can. Eventually, UT 128 ends at US 191, a few minutes north of Moab.
By plane
Canyonland Field Airporthas commuter service to Denver. Bookings from beyond Denver can be ticketed with United and Frontier Airlines to reach Moab. Ground transportation between Moab and the airport should be reserved in advance.
By train
The AMTRAK train has a whistle stop in Green River, Utah (GRI). Combine the trail with your flights into Salt Lake City (UT), Denver or Grand Junction (CO) then reserve a taxi or shuttle service to travel 52 miles to the town of Moab.
Get around
Moab's Main Street is part of US Route 191. Traveling north on Main will get you to
Arches National Park
, Canyonland Field Airport, and Interstate 70. To get to
Dead Horse Point State Park
and
Canyonlands National Park
, by backcountry dirt road use Utah State Route 279, which intersects US-191 near the entrance to Arches National Park. To access Canyonlands and Dead Horse Point by pavement continue farther north on Hwy 191 to Utah State Route 313.
See
Jeep trail

phone: +1 858-998-9039

On Sand Flats Road, 2.3 miles from the intersection of the Sand Flats Road and Millcreek Drive in Moab. One of the most famous Mountain Biking trails in the world.

Mill Canyon Dinosaur TracksAlong this nature trail, which requires a moderate 1/2-mile hike, Morrison Formation dinosaur fossils and petrified wood may be seen in a natural setting. The trailhead is in Mill Canyon on a dirt road, accessible by passenger vehicle, off U.S. Highway 191, 13 miles north of Moab, Utah (near mile marker 141).

address: 118 E Center St

This 50-year-old museum specializes in the history of Moab, with exhibits on geology, paleontology, mining, history and anthropology.
Do
River rafting
Moab lies along the Colorado River and offers excellent opportunities to get out on the river. The most popular option is a one-day trip on the Fisher Towers section. Also known as the "Moab daily" this 14 mile stretch of river is perfect for families with children or anyone wishing to escape the heat. Slashy and fun this is a wonderful way to take in the beauty of Moab from a different perspective.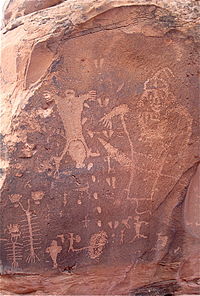 Jeeping
Moab is home to the Semi-Annual Jeep Safari, which can give you some wild rides with difficult obstacles. Go 4-wheeling on the trails that stretch just outside the city. Many trails are a less than a few miles away, while some may take a short while to find and can be tricky. Trails rank from easy to difficult.
Cliffhanger Jeep Rentals

address: 1551 North Hwy. 191

Farabee Jeep Rentals

address: 401 North Main

Offers Full or half day Jeep rentals for 4X4 adventures or spectacular sightseeing.

Slickrock Jeep Rentals

address: 900 South Hwy. 191
Other things to do
address: 1320 South Highway 191

Canyonlands Field Institute is an educational nonprofit specializing in informative adventures on the Colorado Plateau. They have day tours of Arches and Canyonlands National Parks as well as rafting or floating adventures on the Green, San Juan, Dolores, and Colorado rivers. Your Ed-Venture with CFI helps support and underwrite their school and youth programs.

phone: +1 435-719-3483

address: Terminal 1 Canyonlands Field Airport, Hwy 191N

Skydive Canyonlands is owned and operated by Paul Gray, a USPA Certified instructor with over 10,000 jumps – all dedicated to the perfection of the sport and the safe enjoyment of skydiving. Most recently, Paul helped introduce the sport of skydiving in New Zealand, and brings a wealth of added knowledge to the sport as an FAA licensed pilot. The company offers dives among the most picturesque vistas in North America, with views of the Merrimac and Monitor rock formations, Dead Horse Point, the Colorado River, and the world-famous buttes of Arches National Park.
Buy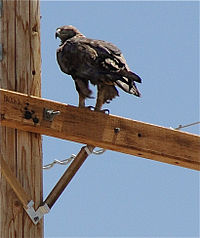 Eat
phone: +1 435-259-6555

address: 100 South and Main ST

Family restaurant with a pizza bar that the kids will love, also has sports bar and serves outstanding breakfast.

phone: +1 435-259-2900

address: 4 South Main St

Order the Tortellone Alfredo or the Chicken Pesto Tortellone.

La Hacienda

phone: +1 435-259-6319

address: 574 N Main St

Great Mexican Food
Drink
phone: +1 435-259-6333

address: 686 S Main St

Great food and great beer since 1996. They have a separate dining and bar area. Billiards and TV are available in the bar area. The Black Raven Stout is to die for. On weekends get here early or prepare to wait.

address: 57 Main St

Brewpub with great bottled beer selection and beer on tap. It was the first legal brewery in Moab and third in the state.

Spanish Valley VineyardsProduces Cabernet Sauvignon, Syrah, Riesling and Gewurztraminer wines. Purchase at the Moab liquor store and look for bottles on the menu of Moab restaurants.

Castle Creek WineryHas Lily Rose White, Outlaw Red, Chardonnay, and a Cabernet Sauvignon.
Sleep
Stay safe
In summer time, Moab can get very hot. Drink extra fluids as needed. If you plan to go off-roading or camping out on the trails, take at least one gallon of water per person per day.

Nearby
Cisco
A
ghost
old west rail town which once served as a saloon and water-refilling station for the Denver and Rio Grande Western Railroad. The town declined with the demise of the steam locomotive. Ruins are visible near the junction of State Route 128 and Interstate 70 but are heavily damaged by vandals.
Go next