Molise
Molise
(Neapolitan:
Mulìse
) is a region of
Southern Italy
, on the Adriatic sea. It is
Italy
's second smallest region by land area, the second least populous and also the least known one. In spite of this, the region is rich in sights to offer to tourists intent on exploring this "undiscovered" region.
Provinces
Get in
By plane
Since Molise doesn't have airports the best choice is Abruzzo International Airport (
PSR
), in the Adriatic city of Pescara. Another possibility is Rome Fiumicino Airport (FCO). The regional bus company ATM offers connections with Pescara and Roma Tiburtina railway station, which is linked to Rome Airport.

By train
The main railroad is the Adriatic railway, that crosses Molise along its coast. It provides efficient connections from the major cities of Northern Italy like Bologna, Milan and Turin, as well as from Apulia's main towns.
Fore more info visit the site of Trenitalia , the main railway operator of the country.

By car
Two toll motorways can be useful to reach the region:
— Sun Motorway (Milan-Naples), exit of San Vittore del Lazio to reach Venafro in few minutes

— Adriatic Motorway (Bologna-Taranto), passes through Termoli and the molisan coast
For more info you can check the site of Autostrade per l'Italia.

Get around
By train
The railways system of the region has a total length of 265 km (164 mi) and counts 28 stations. Besides the
Adriatic railway
other internal lines are:
Fore more info visit the site of
Trenitalia
, the main railway operator of the country.
By car
Renting a car is probably the best choice to discover Molise. Strade statali (trunk roads) can be used for reaching internal destinations as well as the surrounding regions:
See
Archaeological sites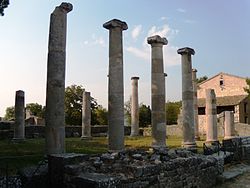 Castles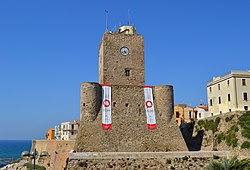 Museums
Nature reserves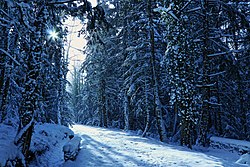 Villages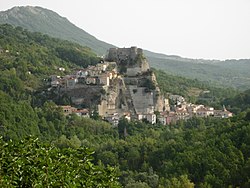 Drink
Biferno — One of the most prestigious DOC wines of the region. It counts four varieties: red, red reserve, rosè and white.
Pentro di Isernia — A DOC wine which counts three varieties: red, rosè and white.
Tintilia del Molise — A DOC wine characterized by intense flavor and color. It counts three varieties: red, red reserve and rosè.
For a longer list of Molise's wines:
Stay safe
Theft, robberies and violent crimes are extremely rare. The region is safe under every aspect.