Montgomery County (Pennsylvania)
Montgomery County
(known sometimes as "Montco") is a suburban county located in the state of Pennsylvania, in the United States of America. A 2010 U.S. Census estimate placed the population at almost 800,000, making it the third most populous county in Pennsylvania. The county seat is Norristown.
Get in
Philadelphia International Airport (PHL

): Fly in from any major airport. Approximately 30-minute drive from Philadelphia.

SEPTA Regional Rail Connects Philadelphia to Montgomery County. See Schedules
By car from Philadelphia: I-76 West, I-95 North.
By car from Allentown: I-476
By Greyhound bus twice a day from the New York Port Authority bus terminal on 8th Ave. between 40th and 41st St. in Manhattan., $27-45, 2¼hr
By Bieber Tourways bus four times a day from the New York Port Authority bus terminal, $24-35, 2¼hr
See
There are historic sites all over Montgomery County, each representing a unique aspect of its history.
John James Audubon Center at Mill GroveThis museum was the first home of the famous artist James Audubon.

Pennypacker Mills

address: 5 Haldeman Road, Schwenksville

Peter Wentz Farmstead, east of intersection of Routes 73 and 363, Center Point, Worcester, +1 610-584-5104. Tu-Sa 10AM-4PM Su 1PM-4PM. This stone house was finished in 1758, and was George Washington's headquarters during 1777.

Pottsgrove Manor

address: 100 West King Street, Pottstown

This manor was build in 1752 and housed the founder of Pottstown.
There are several beautiful parks in Montgomery County, which are great for fishing, barbecuing, and nature hiking.
Green Lane Park

address: 2144 Snyder Rd, Green Lane

Central Perkiomen Valley park

address: 1 Plank Road, Schwenksville

Norristown Farm Park

address: 2500 Upper Farm Road, Norristown

Lorimer Park

address: 183 Moredon Rd, Huntingdown Valley
Fort Washington State Park, in Whitemarsh Township.
Do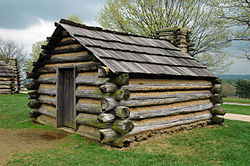 Montgomery County parks and historical sites are a must see when visiting this area. This is an excellent destination for eco-tourism because there is an abundance of wildlife and outdoor activities to enjoy.
. A great place to take the kids for some miniature golf and get in some quality family time. They also have driving ranges, batting cages, golf lessons, and an extreme skate park.
phone: +1 215 393-7700

address: 700 Upper State Rd, North Wales

Fun for adults, teens, and kids. Garden Golf has a batting range, miniature golf and go karting. This fun center is located near the Montgomery Mall and several other stores.

address: 757 Spring Mount Rd, Spring Mount

Spring mountain offers many adventure activities for all seasons. Skiing, snowboarding and tubing are available during the winter. Rockclimbing, canopy tours, and Geo Caching are available during the spring, summer and fall. This is a great place to have fun outdoors with family and friends.
Richard Wall House Museum

address: Rt. 23, Valley Forge Park - (on the grounds of the Washington Memorial Chapel), Valley Forge

The World of Scouting Museum chronicles the growth of both the Boy Scout and Girl Scout movements worldwide through exhibits of one-of-a-kind items. Located on the campus of the Washington Memorial Chapel.

Hy Lit Radio Technologies, Inc.

address: The Tower at Oak Hill - 1600 Hagys Ford Road, Penn Valley

Renaissance Artist Puppet Company

address: The Montgomery County Cultural Center - 208 DeKalb Street, Norristown

Quality Puppet theatre performances for family enjoyment. Unique interactive walk-around character entertainers for events. Staged Performances and Walk-around characters based on culture, history educational subjects. Facilitators for Corporate teamwork seminars.

address: 2200 West Drive - 422 Business Center, Oaks

Arnold's Family Fun Center offers go-karts, laser tag, bumper cars, duck pin bowling, inflatable bounces, and the largest arcade in the area! Corporate and birthday parties are available.

address: Shearer Rd - Near Intersection of Rts 73 and 363, Worcester

Restored Colonial farmhouse where Washington planned the Battle of Germantown. 18th century German kitchen garden; gift shop; farm animals.

address: 227 Bridge St - PO Box 712, Phoenixville

Non-profit, single screen historic theatre which presents art & independent film, children's programs and classic film.

address: Green Lane, Upper Frederick, Upper Hanover, Marlborough Twps - Rts 29 & 63, Green Lane

The park consists of over 3400 acres and three bodies of water totaling 870 acres. Four recreational activity sites within the park offer a variety of uses. A Nature Center offers environmental classes.

address: 99 Brower Avenue - Suite 2300, Oaks

An indoor driving range offering video lessons, this 10,000 sq. ft. practice facility features nine driving stalls, short game area and sand bunker. Pro shop, golf camps and more.

Schuylkill Canal Recreation Area

address: 400 Towpath Rd - Upper Providence Township, Mont Clare

60-acre linear park parallels Schuylkill River. 2.5-mile watered canal, tow path and trails for hiking, bird watching, boating, fishing. Remains of historic Lock 60 and beautifully restored Locktender's house.

address: 601 E. Main St - Ursinus College, Collegeville

Noted for its rich diversity, the museum presents exhibits and programs to fost great art literacy.

Freedoms Foundation at Valley Forge

address: Rt 23, Valley Forge

Educational organization dedicated to teaching Americans about America and promoting responsible citizenship.

address: Rt 23, Valley Forge

Commemorates George Washington's life and the nation's history with rich, decorative elements, including statues, carvings, and soaring stained glass windows. National Patriots Bell Tower features Justice Bell, cast to support women's suffrage. Washington National Carillon recitals follow 11:15AM Sun service. Jun-Aug, summer concert series. Route 23, Valley Forge National Historical Park.

address: 80 Wambold Rd, Souderton

Manufacturer of quality chocolates for more than 100 years. We also produce the largest line of low carb, sugar-free chocolate confections in the industry. Self-guided factory tours available daily.

address: 441 E. Hector St, Conshohocken

Turn-of-the-20th-century nostalgia "old days" outlet store roasts peanuts and makes peanut, almond and cashew butter. Variety of candies, chocolate, fudge, nuts and gourmet coffee.

Clydesdale Ridge

address: 1494 N. Charlotte Street, Pottstown

The only Clydesdale equestrian farm on the East Coast. Its award-winning, six-horse hitch ranks third in the world and first in five states. Festivals/event services. Farm visits by appointment.

Greater Valley Forge Picnic & Sports Complex-Camp Kweebec

address: 157 Game Farm Road, Schwenksville

Corporate picnics, weddings, bar and bat mitzvahs, team building. More than 150 acres of beautiful grounds with many amenities including zip line, paint ball, and go-karts.

address: 500 West Germantown Pike, Plymouth Meeting

Great food, lively atmosphere, and an awesome gaming room! A unique location for your next private party or corporate event; we have it all, for all ages! Eat, drink, play!

address: 5140 Butler Pk, Plymouth Meeting

Meeting facility for fraternal organization of 3,000 members. Serves 5 county Philadelphia area. Rental space up to 400, reception up to 500, banquet up to 700, also with a theatre and some classroom space.

Montgomery County Community College

address: 340 DeKalb Pike, Blue Bell

The Lively Arts series is a focal point for culture in the area. Audiences experience the arts first-hand through performances of regional and national artists in dance, music, and theatre.

address: 50 Sunnybrook R, Pottstown

A national historic landmark from the Big Band Era. 20,000 sq ft of convention space. Seating for 2,000. In 2009, full line-up of entertainment, themed banquet and dinner theater shows.

address: 1622 Spring Mill Rd, Gladwyne

National Historic Landmark. 1892 French Gothic manor house, gardens, ponds, woodland. Headquarters of Father Divine's International Peace Mission Movement. Modest dress required.

address: 7001 Sheaff Ln, Fort Washington

44-acre historic site with a late 18th century Georgian mansion and two-acre formal garden.

address: 580 Meetinghouse Road, Ambler

The 187-acre campus, is home to the Landscape Arboretum of Temple University Ambler and the Center for Sustainable Communities. Offers diverse entertaining, engaging community programs for students and the public.

address: 5 Haldeman Rd, Schwenksville

Turn-of-the-20th century country gentleman's estate of Governor Samuel W. Pennypacker. Victorian family furnishings. and political memorabilla.

address: 100 W. King St, Pottstown

Historic 1752 home of John Potts, colonial ironmaster and founder of Pottstown. Pottsgrove Manor offers a unique look at the lifestyle and times of John Potts, his family, servants and slaves.

address: 553 S. Bethlehem Pk, Fort Washington

Georgian estate built between 1743-1748 by Quaker entrepreneur Samuel Morris.

address: 859 County Line Rd, Horsham

Colonial mansion built in 1722 for Provincial Governor Sir William Keith, Colonial governor of Pennsylvania.

address: 717 W. Main St, Trappe

Old Augustus Lutheran Church founded 1730, built in 1743 by Reverend Henry Melchior Muhlenburg. The Church is the oldest unchanged Lutheran church in America. Tours available year-round by appointment. Call for hours.

address: 850 Weikel Road, Kulpsville

Built by Welsh Quaker Edward Morgan, Daniel Boone's grandfather. Features dressed logs with decorative chinking and 18th century furnishings. On the National Register of Historic Places. Hours change seasonally.

The Washington Memorial Heritage

address: Rt. 23 Valley Forge National Historical Park, Valley Forge

The Washington Memorial Heritage is a secular, non-profit corporation that preserves and maintains the Washington Memorial Chapel, one of the nation's most important examples of Gothic Revival architecture, and its carillon.

Boyertown Museum of Historic Vehicles

address: 85 S. Walnut St, Boyertown

Pennsylvania heritage collection; 100+ autos, trucks, and horse-drawn vehicles built in Southeastern Pennsylvania.

address: 450 S. Easton Rd, Glenside

Grey Towers Castle, built in 1897; elegant Rose & Mirror Rooms, facilities for conferences, events and weddings. Art gallery. National Historic Landmark. For information call 215.572.2900.

Schwenkfelder Library & Heritage Center

address: 105 Seminary St, Pennsburg

Experience PA German Culture through exhibits of folk art and history including renowned fraktur and textile collections.

address: 904 Sheble Lane, Springhouse

This is the world's only Three Stooges museum. View rare "Stoogeabilia" including personal belongings, movie props, toys and games. Enjoy the Stooges art gallery, theater and research library.

address: 565 Yoder Rd, Harleysville

Enjoy exhibits and programs that tell the story of Mennonite faith and life in southeastern Pennsylvania. Research genealogy and local history in the historical library.

Bryn Mawr Film Institute and Cafe Seville

address: 824 W. Lancaster Avenue, Bryn Mawr

The Bryn Mawr Film Institute is a beautiful, restored, historic movie theater, with a full program of the finest in current, independent and international films, film discussions and courses. It also houses the Café Seville

address: 824 W. Lancaster Avenue, Bryn Mawr

Exhibits the best in documentary, independent, and international films daily in restored historic theater. Special mid-week programs free for students. Kid's Saturday matinees and cult classic midnight movies run September-May. Theatre is open daily afternoons and evenings. Adm.

address: 1106 Anders Rd, Collegeville

Guided horseback trail rides for all ages. One hour or more through Evansburg State Park, 25 minutes away from Valley Forge National Historical Park. Open year round.

Schuylkill River Greenway Association

address: 140 College Dr, Pottstown

Trace the Schuylkill River from Pottsville to Philadelphia. Its 128 miles flow past pastoral countryside and the industrial past, into today's rich recreational, economic and historical resources.

address: Rts 29 & 73 on Plank Rd, Schwenksville

630 acres along the Perkiomen Creek is a hiker's paradise year-round. A brief respite can be enjoyed in a 20-acre clearing set aside for pavilion picnicking and shuffleboard, volleyball and fishing.

address: Parkland Dr, Eagleville

Jogging trails, basketball, horseshoes, shuffle-board, tennis, hardball, playground and picnic pavilion by reservation.

address: 851 Mayhall Rd, Collegeville

Hunting fishing, picnicking, hiking, equestrian trail, and youth hostel.

address: Moredon Rd, Huntington Valley

A haven for wildlife, this 230-acre park features activities including hiking, picnicking, bird and animal watching. Sledding and cross-country skiing in the winter.
Valley Forge National Historical Park in King of Prussia.

address: 101 New Mill Rd, Oaks

Enjoy picnicking, band concerts (summer), fishing, hiking, jogging, cross-country skiing, and roller-blading.

address: 2500 Upper Farm Rd, Norristown

Pennsylvania has breath-taking beauty combined with a historical legacy that is second to none in the country. Has an abundance of both right here in Norristown Farm Park. Located in East and West Norriton Townships and Norristown Borough, the main entrance is off Germantown Pike. In 2003, more than 89,000 people visited this 700-acre park. Where else can a visitor bicycle, walk, hike, run, jog, picnic, fish in a stocked trout stream, walk their dog, or view wildlife in their natural habitats. Norristown Farm Park is right where you can do all of these pleasurable pastimes and more! The Farm Park is owned by the Commonwealth of Pennsylvania and is operated and maintained by Montgomery County. This unique relationship blends recreational opportunities and agricultural activities. Activities: Hiking, biking, fishing, picnicking, jogging/running, skateboarding, roller blading/skating, wildlife viewing, nature photography, dog walking, sledding, snowshoeing and cross-country skiing.

address: Administered by the Lower Perkiomen Valley Park

This 11.5 mile multi-use trail, running from Philadelphia to Valley Forge National Historical Park, is a popular destination for biking, rollerblading, jogging, and walking. The trail is administered by Lower Perkiomen Valley Park, 610.666.5371.

Upper Perkiomen Park and Green Lane Reservoir

address: Rt 29, Green Lane

Boating, fishing, hiking, picnicking and tennis.

address: 500 S. Bethlehem Pk, Fort Washington

Hiking, picnicking, and bird watching.

address: Rt 113, Upper Providence

15-acre display of wild animals and raptors indigenous to Pennsylvania. Featuring picnicking, fishing, and a wildlife center.

John James Audubon Center at Mill Grove

address: 1201 Pawlings Road, Audubon

The first American home of John James Audubon celebrates Audubon's artistic and scientific legacy. Small museum houses all of his major works on paper and several original oil paintings.Gift shop.

address: 2400 West Main Street, Jeffersonville

Affordable yet challenging 18-hole Donald Ross-designed golf course with banquet and meeting space, full-service catering that can accommodate up to 200 guests for groups, outings and events.

address: 1230 East Circle Drive, Oaks

More than million square feet of exciting recreation, entertainment, and retail shopping. Just seconds off the Oaks exit of route 422.

address: 2750 Egypt Road, Audubon

The 18-hole golf course is a perfect choice for your corporate or golf outing. It also features banquet and meeting facility seating for up to 150.

address: 2901 Fagleysville Road, Gilbertsville

18-hole championship golf course open to the public. Well-manicured, 4 sets of tees, unique island green par 3. Group outings and leagues available.

address: 120 Masters Drive, Pottstown

Rated #8 by Golf Digest Magazine; features new clubhouse, well-stocked pro-shop, Sheerin's Pub Restaurant, locker rentals. A country club experience at affordable prices; ideal for corporate golf outings and social events.

address: 291 Keswick Ave, Glenside

1,300 seat renovated, acoustically superb 1928 Vaudeville house. Headliner acts, theatrical performances, top name entertainers.

address: PO Box 675, Pottstown

Since 1964, the Pottstown Symphony has sustained a fully professional symphonic orchestra performing classical, holiday and pop concerts throughout the region. Call for locations. Rosalind Erwin, Music Director.

phone: +1 610 279-1013

address: 208 DeKalb Street, Norristown

Non-profit 75-seat professional theater features main-stage and children's productions. New 40-seat blackbox theater showcases small companies and emerging artists. Also offer performing arts education for youth.

address: 124 Main Street, Souderton

Traditional, alternative and children's productions come to life in a newly renovated, uniquely intimate, regional professional theater. Visit website for schedule and further information.

address: 1661 Harding Blvd, Norristown

North and South American wild animals in naturalistic settings. Focus on educating young children. Daily live animal shows during season, education programs, summer camp, birthday parties, playground, cafe, nature shop year-round.

address: Collegeville, PA

See beautiful Montgomery County from above! A balloon flight is a unique experience, and also the best way to celebrate a special event. The Sky Riders pay special attention to safety and give you a great time floating above the Pennsylvania countryside, then you properly celebrate with a champagne toast. Call in advance for reservations.
Buy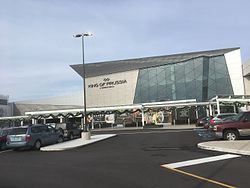 phone: +1 610 265-5727

address: 160 N Gulph Rd

The largest mall in the country in terms of leaseable retail floorspace with all the usual American mall shops and includes everything from shoes to jewelry and business suits. There are European stores like Versace. There are two parts to the mall, the Plaza and the Court providing both upmarket, quite ritzy stores as well as middle end stores. The mall caters to many tastes and styles.

Suburban SquareOutdoor retail stores and restaurants.

Norristown Business Development

address: 266 East Main Street - Suite 3, Norristown

Pennsylvania's 300-year-old historic, multicultural community and center of commerce has reinvented itself. Walk the same streets that Abraham Lincoln, Mark Twain and Daniel Webster did. Shop, dine, browse, discover.

address: 500 W. Germantown Pike - Suite L-150, Plymouth Meeting

Shopping surprises around every turn with Boscov's, Macy's and our 12-screen AMC Theater. Shop more than 110 specialty stores. Plus, enjoy our double-decker carousel, miniature golf, and more.

Bauman's Family PA Dutch Fruit Butters and Cider

address: 116 Hoffmansville Road, Sassamansville

Offering over 18 varieties of additive-free fresh fruit, butters, cider, and condiments since 1892. Available at specialty shops nationwide, mail order or through Bauman stores. Factory tours available.

address: 417 Egypt Rd, Norristown

Worldwide delivery of fine quality flowers, plants, gift baskets, Godiva Chocolate, Crabtree & Evelyn, and Bridgewater candles. Specializes in parties, conventions, banquets, weddings, and corporate gifts.

Ambler Flower & Gift Basket Shop

address: 107 E. Butler Avenue, Ambler

Featuring premium flowers, gift baskets and plants. Their exquisite creations are perfect for any personal or business event.

address: 230 Mongomery Mall, North Wales

Two-level enclosed shopping center featuring JC Penney, Macy's, Sears, and Wegmans, plus 150 specialty stores, services, and a food court. Conveniently located at intersection of Rts 309 & 202.

address: 18 West Lightcap Road, Limerick

Philadelphia Premium Outlets features an exciting collection of 150 outlet stores featuring the world's finest designers and name brands, offering savings of 25% to 65%. Group discounts available. 2008 Best of Philly, Philadelphia Magazine.

address: 77 East Butler Pke, Ambler

Experience a progressive salon, with a down to earth attitude. From cutting edge to classic; we offer the full gamut of styling techniques and services using only the best products.

address: 79 East Butler Avenue, Ambler

Provides full spa and customized therapeutic treatments that are designed to promote relaxation and holistic healing for overall balance of the mind, body and spirit. Call for details.

address: Rt 23, Valley Forge

Handcrafted items, souvenirs, homemade jams, jellies, candies, gifts, lunch and snacks. Nonprofit shop with the proceeds benefiting maintenance of Chapel. Located behind the chapel.

Crossroad Gift & Thrift/ Ten Thousand Villages

address: 139 West Main Street, Norristown

Reasonably-priced imported handcrafted items; jewelry, pottery, brass, baskets, more. Sales support artisans in impoverished countries.

address: 203 DeKalb St, Bridgeport

Only shop in the world dedicated exclusively to golf art. Outstanding collection of more than 2,000 prints, photographs and sculptures.

address: P. O. Box 36, Ambler

A welcoming community with a vibrant town center, offering shopping and nightlife with independent stores, restaurants, art-house movies, live theater and tree-lined streets, an easy 35-minute train ride to Philadelphia. While in Ambler Main Street don't forget to visit these unique shops and restaurants. Act II Playhouse (56 East Butler Pike Ambler, PA 19002), (p) 215.654.0200 (f) +1 215 654-9050 Box office: M-F 10AM-6PM, Sa 2PM-6PM. Professional live theater. Ambler Flower Shop (107 East Butler Pike Ambler, PA 19002), (p) +1 215 646-6500. M-F 9AM-5PM; Sa 9AM-5PM. Premium flowers, gift baskets,plants. Renew Theaters, Inc.)

Ardmore Business District (Historic Ardmore)

address: Four miles east of Rt. 476 on Rt. 30 (Lancaster Avenue), Ardmore

Historic downtown showcasing a delightful blend of multi-cultural restaurants and specialty shops, including antique and gift stores. Located on Philadelphia's prestigious "Main Line" just minutes from Philadelphia and Valley Forge.

Main Street Hatboro

address: 17 S. York Road, Hatboro

Visit the town where Revolutionary War soldier's hats were made. Established in the early 1700s, this wonderful "small town" boasts more than 100 stores, restaurants, historic sites and entertainment venues.

Souderton-Telford Main Streets

address: 18 Green Street, Souderton

Souderton-Telford Main Streets promotes distinctive business and cultural opportunities for two vibrant downtown communities. They also coordinate the Indian Valley Farmers' Market, the Souderton holiday parade and other community activities.

address: 4019 Skippack Pike, Skippack

Historic, charming 18th century village features more than 80 artisan shops and restaurants: art galleries, antiques, boutiques, collectibles, cozy cafés, fine dining, spas, and one great playhouse. Free off-street parking.

phone: +1 215 657-6000

address: 2500 W Moreland Rd Willow Grove, PA 19090

The Center features more than 130 specialty retailers and is anchored by Bloomingdale's, Sears, Primark, Macy's, and Nordstrom Rack.
Eat
Harvey's New Market Restaurant

address: 432 Pennsylvania Ave - (in the Holiday Inn - Ft. Washington), Ft. Washington

Combines hearty dining with an elegant atmosphere.

address: 640 W. Germantown Pk - Double Tree Guest Suites Hotel, Plymouth Meeting

The Brandywine is a charming restaurant with noted American cuisine. Ask about our Easter, Mother's Day, and Thanksgiving specials.

Shula's 347 at the Marriott Philadelphia West

address: 111 Crawford Street - Philadelphia Marriott West, West Conshohocken

Shula's 347 prepares a classic American cuisine, serving gourmet salads, fresh fish and Certified Angus Beef. Top shelf cocktails and wines make this restaurant perfect for social and business occasions.

address: 24 North Merion Avenue, Bryn Mawr

Blush's Chef/Owner Nicholas Farina creates traditional and modern fusion dishes with a distinctive flair, complemented by an extensive wine list and a full bar. Sophisticated dining in a comfortable atmosphere.

Uno's Chicago Bar & Grill - Conshohocken

address: 1009 Ridge Pk, Conshohocken

Casual dining, Chicago style deep dish pizza. The original established in 1943. Pizza, chicken, steak, salads, a special kid's menu, something for everyone.

address: PO Box 760, Valley Forge

Off-premise catering for corporations and private affairs. Introducing their newest concept in food presentation - The Executive Dining Car.

Jack Francis's Catering Services

address: 300 Maple St, Conshohocken

Catering to corporate and social clientele for more than 30 years. Fashionable cocktail parties to elegant dinner receptions, box lunches to barbeques. Banquet facilities up to 150.

Ludwigs' Gourmet Catering, Inc.

address: 1601 Valley Forge Road, Valley Forge

Dedicated, experienced staff coordinates specialty menus, décor, florists and entertainment for corporate events, weddings, holiday parties and off-premise catering. Located at Freedoms Foundation, minutes from Pa. Turnpike, Valley Forge.

address: 2750 Egypt Road, Audubon

An elegant full service banquet and meeting faculty accommodating up to 150 people for memorable and successful events. Perfect for your corporate or golf outing, weddings, holiday parties & special occasions.

LaMassaria at Bella Vista Golf Course

address: 2901 Fagleysville Road, Gilbertsville

Breath taking banquet facility created from an 1802 farmstead barn. Two levels complete with separate entrances, patios and decks, and views. Seats up to 120 to 250 people respectively.

address: 1017 DeKalb Pike , Gwynedd

Continental country dining at an historic inn. Also has luxurious suites with private baths. Reservations requested.

address: 953 Youngsford Rd, Gladwyne

Superb country dining in a 200 year old historic building. Seasonal American and Continental cuisine, fireplaces, cozy atmosphere, friendly service.

address: 1005 Horsham Rd, North Wales

Changing menu of traditional and novel American cuisine accented by quiet country elegance and candlelit tables.

address: 1016 DeKalb Pike (Rt. 202), Blue Bell

The taste of Italy. The elegance of fine dining in a warm, relaxing atmosphere. Zagat Survey rated as one of America's top Italian restaurants. Groups, private parties welcome.

Sorella Rose Bar and Grill at the Springfield Hotel

address: 1800 Bethlehem Pk, Flourtown

Casual dining in a charming 19th century inn. American cuisine featuring steaks, seafood, and innovative pastas. Open air porch dining. Banquet facilities for up to 200.

The Copperfield Inn at Lakeside

address: 594 W. Ridge Pk, Limerick

An outstanding restaurant and banquet/corporate event facility. Located in Limerick With accommodations for almost any special event including weddings, graduation parties, funerals, baby and bridal showers.

address: 2750 Egypt Road, Audubon

Offering a perfect blend of casual American cuisine, relaxing family atmosphere and friendly service for a dining experience unmatched in the area. Open daily.

Great American Grill Restaurant

address: 530 Pennsylvania Avenue, Fort Washington

Located in the Hilton Garden Inn serving breakfast, lunch and dinner. Room service in the evening and on-site catering available for all your event needs.

Taylor's at the Olde Mill

address: 200 West Marshall Street, Norristown

Experience mouth-watering, savory New Southern Cuisine while enjoying live jazz and blues, performed by nationally renowned musicians, in our renovated, historic mill. Private parties and meetings for up to 340.

Palace of Asia Indian Restaurant

address: 285 Commerce Drive, Fort Washington

Fine restaurant, bar and banquet facility, rated "Excellent" by Zagat, presenting a wide selection of Indian haute cuisine. A healthful alternative made from the finest and freshest ingredients. Catering available.

address: 120 Masters Drive, Pottstown

"Build Your Own" sandwiches, burgers, ribs or steaks served by our friendly staff. Enjoy lunch or dinner. The ambiance is perfect for a few friends or a large group.

address: 70 Buckwalter Road, Royersford

A comfortable, down-home place for delicious food and friendly folks. Serving hand-cut steaks, fall-off-the-bone ribs, hot freshly baked bread, ice cold beer, and legendary margaritas.
Budget
Mid-range
address: 1149 E Lancaster Ave, Bryn Mawr

Fast, fun, and Friendly restaurant, great beer, extensive menu.
Splurge
La Collina

address: 37 Ashland Ave # 41, Bala Cynwyd

Glamorous Italian restaurant, high on a hill overlooking Manayunk. Well thought out wine list. They dress up on Saturday night's for dancing and a show.
Drink
Montgomery County has a long list of pubs and bars. They all have lots of drink specials and events.
phone: +1 610 649-8389

address: 23 E Lancaster Ave, Ardmore

With themed specials like "Sink or Swim", its no wonder that the surrounding Main Line college crowds pack themselves into this two level hotspot. Happy hours include 75 cent drinks and free food, and different specials are offered every night.

John Henry's

phone: +1 610 726-9193

address: 98 Cricket Ave, Ardmore

Relaxed atmosphere, inexpensive and friendly. The food is simple but fresh and there are some good drink specials

The Grog

phone: +1 610 527-5870

address: 836 West Lancaster Avenue, Bryn Mawr

phone: +1 610 520-9344

address: 1107 E Lancaster Ave, Bryn Mawr

Maloney's

phone: +1 610 520-2589

address: 1009 W Lancaster Ave, Bryn Mawr

Iron Hill Brewery and Restaurant

address: 1460 Bethlehem Pike - The Shoppes at English Village, North Wales

Casual, upscale and distinctive. New American cuisine and award-winning handcrafted ales and lagers served in a rich mahogany setting with vaulted copper ceilings, open kitchen and on-site brewery.
Sleep
There are a large number of quality hotels, motels, and meeting facilities that serve both the business traveler and tourist. All together, Montgomery County has over 6,000 rooms available, including small bed and breakfast establishments.
phone: +1 610-941-5600

address: 111 Crawford Ave, West Conshohocken

This full-service hotel in West Conshohocken is located between downtown Philadelphia and the airport, featuring wedding sites, meeting facilities, and more.

Courtyard Philadelphia Montgomeryville

phone: +1 215-699-7247

address: 544 Dekalb Pike, Montgomeryville

This is a non-smoking hotel with wireless capabilities. There is complimentary parking onsite for this hotel. This hotel is in near the Montgomery Mall and other shops as well as an assortment of restaurants.

Normandy Farm Hotel and Conference Center

address: 1431 Morris Road - Rt 202 & Morris Road, Blue Bell

Historic property features over 141 luxurious hotel rooms and suites, 19 state-of-the-art meeting rooms, two ballrooms, casual restaurant, championship golf and other recreational facilities. Celebrity Chef, Jim Coleman, presides over the facility's renowned culinary team.

address: 131 Mill Grove Dr, Norristown

Wide selection of one, two and three bedroom apartments and rental townhouses in King of Prussia, Valley Forge, Royersford, Blue Bell, Exton, Doylestown. Options include swimming pools, tennis courts, health clubs, golf and cable TV. Minimum stay of 60 days.

address: 1560 Wick Lane, Blue Bell

Minimum stay 30 days. One, two, three-bedroom townhouses with fireplaces, fully equipped kitchens, linen package, washer/dryer, cable TV. Club facilities with fitness center, sauna, swimming pool, massage therapy, on-site spa, dry cleaning service, lighted tennis court.

Korman Residential Meadowbrook

address: 167 Meadowbrook Dr, Huntingdon Valley

Minimum stay 30 days. Outdoor pool, lighted tennis court, universal weight equipment, golf course, furnished and unfurnished apartments available. Washer/Dryer. Fireplace available. Small pets welcome. Monthly rates available. Easy access to I-95, PA Tpk and New Jersey.

address: 11 E. Philadelphia Ave, Boyertown

1860 Victorian has all the amenities, antiques throughout. Thick robes and thirsty towels compliment your private bath. Breakfast at your convenience in your suite, dining room, patio or gardens. Golf, baseball, antiques and Reading Outlets nearby. Mobil and AAA recommended.

Shearer Elegance Bed & Breakfast

address: 1154 Main Street, Linfield

Beautiful Victorian mansion with spectacular landscaping. Seven rooms, including three suites, feature private baths and amenities. Meetings, parties, weddings, luncheons. Great business rates. Two miles from Philadelphia Premium Outlets. AAA approved. Call for reservations.

DoubleTree Guest Suites Philadelphia West

address: 640 W. Germantown Pk, Plymouth Meeting

252 Spacious, well appointed suites feature a living room and a separate master bedroom, wet bar, iron and ironing board, coffee maker and refrigerator. Relax at the indoor pool, sun deck, whirlpool, sauna and exercise room. Brandywine Hunt Club & Grille.

address: 432 Pennsylvania Ave, Fort Washington

Conveniently located at PA Tpk exit 339, this 216-room hotel and conference center features 10,000 sq. ft. of meeting space, Harvey's Restaurant, Holly's Lounge, business center, outdoor pool, and fitness center.

Hyatt Summerfield Suites Plymouth Meeting

address: 501 E. Germantown Pk, East Norriton

An all-suite hotel featuring 131 units. One bedroom/one bath and two bedroom/two bath suites with full kitchens and separate living rooms. The hotel offers amenities ideal for the business or leisure traveler.

Homewood Suites by Hilton - Lansdale

address: 1200 Pennbrooke Pkwy, Lansdale

Brand new 170-suite hotel in the Lansdale area. Complimentary breakfast and Mon-Thu Managers' reception. Meeting space, business center, outdoor pool, fitness room. 100% satisfaction guarantee. Hilton Honors Reward Program.

address: 111 Crawford Ave, West Conshohocken

286 Rooms. Located only a few miles from Philadelphia ,Valley Forge, and Villanova; the Philadelphia Marriott West accommodates leisure travelers, business functions and social events. Enjoy contemporary style at this Marriott hotel.

address: 245 Easton Rd, Horsham

171 newly renovated guest rooms; in-room coffee; premium TV channels with Nintendo; microwave; fridge; irons and boards; hair dryers; free local calls; continental breakfast; free weekday newspaper; business center; meeting space; fitness center; pet friendly.

address: 99 Robinson St, Pottstown

Voted "Pottstown's Favorite Hotel." Heated outdoor pool. Free Continental breakfast, Wi-Fi. Walk to nine restaurants. Philadelphia Premium Outlets, KOP Mall, Vanity Fair Outlets nearby.

Courtyard by Marriott Plymouth Meeting

address: 651 Fountain Road, Plymouth Meeting

Moderately priced, limited full service hotel with 157 rooms and suites. Rooms include blow dryers, irons, and boards, along with coffee makers. Enjoy the indoor pool, spa, and exercise room.

French Creek Inn

address: Rts 23 & 724, Phoenixville

Family-run establishment. Western gateway to Valley Forge and eastern gateway to Amish country. Beautifully decorated spacious rooms, all with private baths, cable TV, opening from central hall, all one floor. Very reasonable rates. Good value.

Hampton Inn & Suites - Valley Forge

address: 100 Cresson Blvd, Phoenixville

Hampton Inn and Suites - Valley Forge/Oaks offers 107 deluxe rooms and two-room suites with kitchens. Free Continental breakfast, local calls, high-speed internet, HBO business center, meeting rooms, heated outdoor pool and exercise room.

SpringHill Suites - Plymouth Meeting

address: 430 Plymouth Rd, Plymouth Meeting

Marriott's moderately priced, 199 room, all-suite hotel features separate areas for eating, working, relaxing and sleeping. Guests can also enjoy a complimentary Continental buffet breakfast and free high speed internet access.

address: 61 West King Street, Pottstown

The Quality Inn Pottstown is the only full service hotel in town. This location is very convenient and offers coporate meeting and banquet facilities for 350 people.

Courtyard by Marriott - Montgomeryville

address: 544 DeKalb Pike, North Wales

102 rooms. Directly across the street from the Montgomery Mall, adjacent to Chili's Restaurant. High speed internet access, queen or king beds, voice mail, meeting rooms.

Homewood Suites - Valley Forge

address: 681 Shannondell Boulevard, Audubon

123 studios, 1 bedroom and 2 bedroom suites. Complimentary hot breakfast each morning and an evening social Monday through Thursday nights.

address: 78 Robinson Street, Pottstown

Recently-built 47 room hotel specializing in comfortable lodging with friendly service - all at an ecomonical price!

Courtyard Valley Forge Collegeville

address: 600 Campus Drive, Collegeville

132 rooms. Marriott rewards, indoor swimming pool, Jacuzzi and fitness center on-site, restaurant, free high-speed internet, five spacious meeting rooms. Great weekend rates!

Hilton Garden Inn Fort Washington Philadelphia

address: 530 Pennsylvania Avenue, Fort Washington

Fort Washington's newest hotel features an indoor pool and fitness center, and 24-hour business center. All rooms equipped with refrigerators, microwave ovens and coffee makers. 2,000 square-feet of meeting space available.

Hampton Inn - Plymouth Meeting

address: 2055 Chemical Rd, Plymouth Meeting

136 rooms. Features complimentary hot breakfast buffet, restaurant and fitness room on-site. Additional dining and shopping within walking distance. Internet access, HBO, USA Today and local calls. Group rates and Hilton Honors Rewards.

address: 1600 Industrial Highway, Pottstown

It offers 122 nicely-appointed rooms complete with flat screen televisions, free high-speed wireless Internet, microwaves and refrigerators.

Chubb Hotel & Conference Center

address: 800 Ridge Pike, Lafayette Hill

Deluxe hotel, fabulous dining, championship golf course, and state-of-the-art conference center on 300 acres located just minutes from Philadelphia and Valley Forge.

address: 1005 Horsham Rd, North Wales

Authentically restored country inn on 12-acres of rolling countryside has 52 guest rooms, decorated with antiques and period furnishings, an elegant colonial restaurant in a restored barn. Romantic getaways, banquets, weddings, meetings.

The National Christian Conference Center

address: 1485 Valley Forge Road, Valley Forge

Restful setting for insightful reflection nestled amid 47 acres of beautiful countryside. Host church/personal retreats, weekend conferences, leadership seminars, board meetings. 55 guest rooms. Conference packages available.