Mount Carmel Junction
Mount Carmel Junction
, Mount Carmel and the other small towns (Mount Carmel, Orderville, Glendale) form a rural community known as East Zion, which is located in
Utah
's
Canyon Country
, near the east entrance to
Zion National Park
. Mount Carmel is less a destination in its own right and more a convenient stopover between the many national parks in the area.
Get in
Mount Carmel Junction sits at the junction of US Highway 89, which heads north toward
Bryce Canyon
and south towards the
Grand Canyon
, and the Zion-Mt. Carmel Highway (UT 9), which runs the length of Zion National Park before continuing east and terminating at US 89.
Private vehicles and tour buses are the only way to travel in this area. There is no public transportation. The Zion-Mt. Carmel Highway, through Zion National Park, never does close, but large vehicles like RVs can only travel from 8AM to 8PM when there is an escort at the Zion-Mt. Carmel Tunnel. The escorts stop all traffic on one side to allow the bigger vehicles like RVs and tour buses to travel in the center of the tunnel. On the immediate east side of Zion National Park and Mount Carmel Junction is a tourist stop. One mile north is the small town of Mount Carmel, which is mostly a farming community. Another four miles is Orderville, which is the town with the most population in the area. Another mile past Orderville is Glendale, where you will find an entrance to the
Grand Staircase-Escalante National Monument
.
See
There's very little to see in the town proper; Mount Carmel acts mainly as a gateway to other attractions, namely
Zion National Park
and
Grand Staircase-Escalante National Monument
, with others passing through on their way to
Bryce Canyon
or the
Grand Canyon
.
The towering White Cliffs of Grand Staircase-Escalante National Monument are visible from the Zion-Mt. Carmel Highway and along US 89 north of town.

Thunderbird Foundation for the Arts

phone: +1 435 648-2653

address: 2200 State St.

For over fifty years, Maynard Dixon painted the life and landscape of the American west. Dixon's home and studio are listed on the National Registry of Historic Places.
Do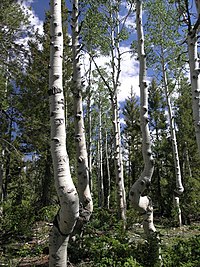 phone: +1 435 648-2188

address: Junction of US-89 & SR-9

The Zion Ponderosa Resort and the Zion Mountain Ranch (see below under Sleep) offers lots of recreational activities, like horseback rides, ATV tours, and more.

Upper Red Cave(3 mi/4.8 km 4WD or hike, the slot is about 1 mile/1.6km hiking one-way). This is one of the most amazing slot canyon adventures you can do with out a harness and rope and it's right in Mount Carmel.

Lower Red Cave(6.3 mi/10.14 km) 4WD or hike, the slot is about 1 mile/1.6 km hiking one-way). Although this canyon has the same name as the upper version, it is a completely different slot canyon joined with the upper by a long sandy wash.

Red Hollow(3.2 miles/5.2 km round-trip). A fun family hike into a short, narrows slot. This one is 5 miles up the road from Mount Carmel Junction, in Orderville.

Spring Hollow(1.2 miles/1.9 km round trip). This is another wonderful family hike that begins just off UT Highway 9 and leads into a nice slot canyon suitable for kids.

Peek-a-Boo Slot Canyon(.75 mi/1.2 km to explore the slot, it takes about an hour of four-wheeling in soft sand to get to the slot canyon). This one takes a bit of four-wheeling, but it takes you to an amazing slot canyon that families can hike.

East Fork of the Virgin RiverThis one is not for the faint of heart. Hike from Mount Carmel Junction through the amazing slot canyon of Parunuweap. The route ends at Checkerboard Mesa in Zion National Park. Ropes are not needed but this is a tough route. Imagine the Zion Narrows in a pristine and wild setting and you have Parunuweap.
Buy
phone: +1 435 648-3048

In Glendale. Local artists have put together a classy showcase of handmade gifts for sale to the public.

phone: +1 435 648-2262

Here you will find high-end handcrafted Indian jewelry, dream catchers, rugs, drums and dolls as well as Utah rocks and fossils.

phone: +1 435 648-2030

Lots of turquoise and silver Navajo jewelry, replica bow and arrow sets, dream catchers, dolls, pottery, figurines, t-shirts, sweaters, caps, leather hand bags and leather cowboy hats.

JDC Gift Shop

phone: +1 435 648-3200

address: Orderville

JDC - "Just Darn Cool" - is a rather charming, quaint shop with local handcrafted gifts.
Eat
Drink
The Buffalo Bistro, Thunderbird Restaurant, and Broken Arrow Restaurant (see above under Eat) all serve beer and wine.

Sleep
Best Western East Zion Thunderbird LodgeGreat lobby and many of the rooms have log cabin furniture. Great for those who are looking for moderately priced rooms with nice amenities.

phone: +1 435 648-2203

This is a wonderful vacation house with an indoor pool and conference center inside and it's right at the edge of a golf course.

Zion Ponderosa ResortThe Ponderosa is not the sort of resort most of us think of, its more of a vacation ranch. Ignore the resort part and go there for fun activities, planned days and rustic cabins.

Zion Mountain Ranch3 miles from Zion's east gate, in the national buffalo preserve. A working guest ranch with large family lodges and smaller guest cabins. The cabins are rustic and nice and set in a field near Zion with roaming buffalo.

phone: +1 435 648-2268

A budget motel.

Arrowhead Country InnJust across the street from Maynard Dixon's home studio and the Bingham Art Gallery. Charming bed and breakfast nestled at the base of the picturesque White Cliffs. They have recently added private cabins.

phone: +1 435 648-2199

This is a cute and clean budget cabin. If you are looking for a nice, but inexpensive place to stay this is a great option.

phone: +1 435 648-2323

This older motel is the ticket for budget travelers. It's cleaner than most.

Starlite Motel

phone: +1 435 648-2060

address: Orderville

The new owner has character and the rooms show it. You have to see these to believe them. This is an ideal place for those looking for something really different.

Windwhisper Bed and Breakfast

phone: +1 435 648-2162, +1 435 632-8410

A charming cabin and breakfast. You stay in your own cabin but the owners come in the morning and actually cook you breakfast in your cabin.

phone: +1 435 648-2156

address: Glendale

This historic 1927 hotel was a boarding house hotel and is now furnished throughout with period antiques. They have 7 bedrooms and 4 porches.

East Zion Riverside Lodge - Rental House

address: Junction of US-89 & SR-9

This gorgeous and large house has an indoor pool and lots of historic charm.
Camping and RV parks
phone: +1 435 648-2323

address: Junction of US-89 & SR-9

Bauers Canyon Ranch RV Park

phone: +1 435 648-2564

address: Glendale

For backcountry camping, there is a ton of BLM land in the White Cliffs east of Zion, south of the main road, some of which is free, beautiful accommodations right next to the expensive national park!
Go next