Neuf-Brisach
Neuf-Brisach
is a fortified town of the department in the French region of
Grand-Est
. It's a UNESCO World Heritage site.
Get in
See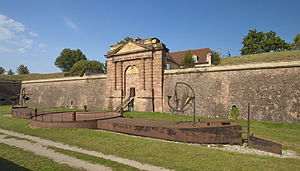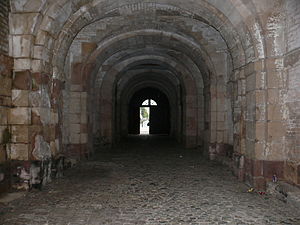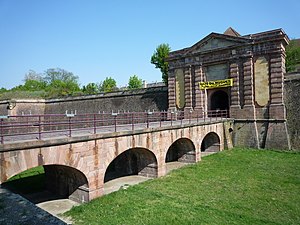 Neuf-Brisach kept its fortress appearance. Its fortified walls are 2.5 km long and it is certainly one of the main attractions of the city. It's a UNESCO World Heritage Site.

Place d'ArmesCentral square with four fountains.

Église Saint-LouisGarrison church from the 18th century.

Hôtel de VilleTown hall

Musée VaubanMuseum dedicated to the history of the city and its garrison.

Porte de ColmarThe Colmar Gate is one of the four original gates.
Go next