North Canton
North Canton
is a city in
Stark County
. Is the former home of The Hoover Company.
North Canton was originally called New Berlin, but, due to anti-German attitudes after WWI, the name was changed in 1918.
Get in
By plane
Akron-Canton Regional AirportLocated on the north end of Stark County in North Canton

Cleveland Hopkins International Airport, CLE

. A hub for United Airlines, the Cleveland Airport, combined with an approximately one-hour drive is a convenient means to visit North Canton.
By car
Interstate 77. North Canton can be accessed primarily by I-77 which provides connection to Akron and Cleveland to the north, runs through Canton, New Philadelphia and Marietta, Ohio to the south, ultimately running its course through West Virginia and the Carolinas.
Cleveland Ave. (Main St in North Canton) runs North to South through the heart of the city. Connects to Canton in the south and Uniontown/ Akron in the north.
Market St. runs North to South on the east border of North Canton. Connects to Canton in the south and combines with St Rte 43 into Hartville in the north.
Get around
Stark County Regional Transit Authority

phone: +1 330-47-SARTA

SARTA provides reliable public bus service throughout Stark County. Transfer Centers are located in: Alliance, Massillon, and Canton. There is a bus to the Akron/Canton Airport (Route 115) and an express bus between Canton and Downtown Akron (Route 81). Buses on main routes generally depart each stop every hour. SARTA buses run 365 days per year. On Holidays, buses run the Sunday schedule. Check website for details. Additionally, Lakefront Lines, a private bus company, operates an office in SARTA's Canton Transfer Center. Lakefront Lines goes through Canton on its route between Cleveland and Charleston, SC.

Lamry Limousine & Concierge Services

phone: +1 330 433-0020
See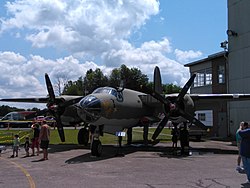 Do
phone: +1 330 494-1613

address: 525 7th St NE

address: 5353 Lauby Rd

Guided tours of the chocolate factory, just outside of Akron/Canton Regional Airport. Tour lasts approximately 45 minutes. Reservations required.

Grand Slam USA

address: 5656 Dressler Rd. NW

Family entertainment center with basketball courts, volleyball courts, batting cages, video games, birthday parties, miniature golf, baseball and softball lessons.
Buy
The Strip

address: Strip Ave NW

Many retail stores and restaurants.

phone: +1 330 494-8815

address: 4230 Belden Village Mall Cir NW

More than 100 national and specialty retailers and restaurants.
Eat
Budget
Cheese N Crackers Deli

phone: +1 330-497-9344

address: 1430 W Maple St

Small deli that serves sandwiches and soup.

Geisen Haus

phone: +1 330 499-9116

address: 6955 Promway Ave NW

The Geisen Haus serves authentic German food in a sports bar type atmosphere. If it's your birthday you can get a huge stein of beer for $1.

Leno's Family Restaurant

phone: +1 330 492-2177

address: 2494 Easton St NE

Family style restaurant that offers all-you-can-eat spaghetti and pizza for cheap on Tuesdays.
Mid-range
Palombo's Italian Restaurant & Lounge

phone: +1 330 497-1815

address: 4100 Portage St NW
Splurge
phone: +1 330 494-3500

address: 4919 Mount Pleasant St NW

Located near the Akron-Canton Airport, you can watch planes taking off and landing while you eat. Also has great brunches on Sundays.

phone: +1 330 498-9191

address: 1983 E Maple St
Drink
Legends Sports Bar & Grille

phone: +1 330 494-2377

address: 3199 Whitewood St NW

Panini's Bar & Grille

phone: +1 330 266-1000

address: 5252 Dressler Rd NW

Fox & Hound Pub & Grille

phone: +1 330 497-2593

address: 4770 Everhard Rd NW
Sleep
phone: +1 330 497-8799

address: 6889 Sunset Strip Ave

Non-smoking hotel near Pro Football Hall of Fame Akron-Canton Regional Airport that features free continental breakfast and indoor pool.

phone: +1 330 899-1990

address: 1787 Thorn Dr

Less than five minutes from the Akron/Canton Airport.

phone: +1 330 966-7551

address: 7046 Sunset Strip Ave NW

phone: +1 330 494-5366

address: 6880 Sunset Strip Ave NW

Harleigh Inn

phone: +1 330 499-9900

address: 500 N Main St
Connect
North Canton Public Library
Go next