Northeast Greenland National Park
Northeast Greenland National Park
is in
Northern Greenland
. Northeast Greenland National Park is the largest National Park in the world.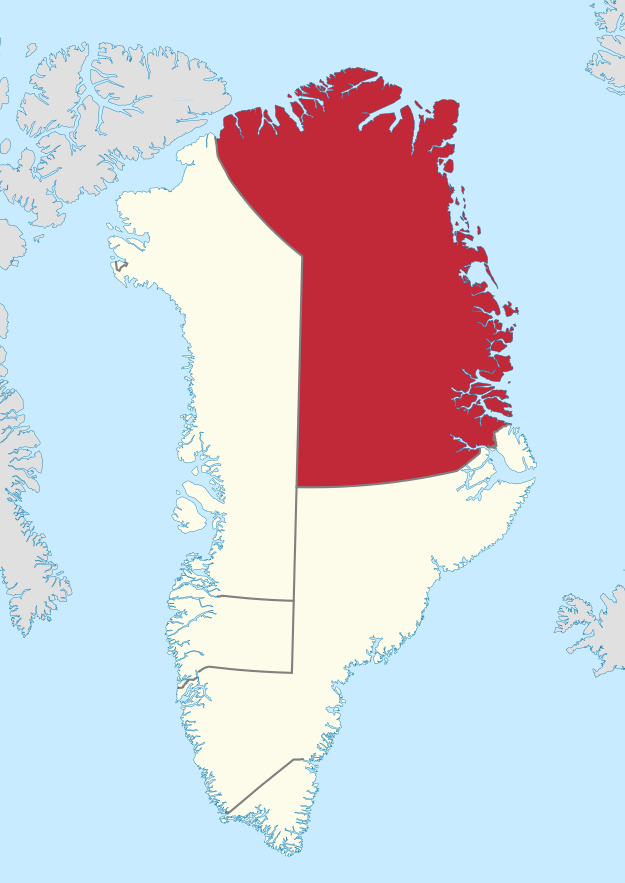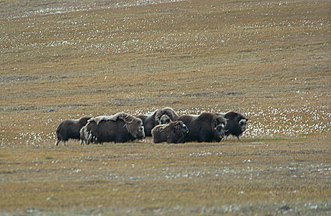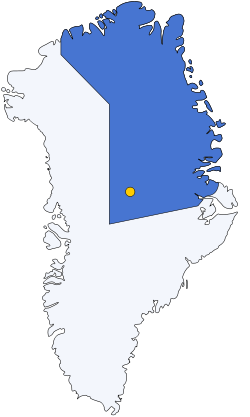 Understand
History
The park was created in 1974, although it has since been expanded from its original size.

Landscape
Greenland is a very mountainous country, where valleys which are often a few thousand feet deep. Glaciers and fjords dominate the glacial valleys. However, further inland, an ice sheet covers Greenland's surface, creating flat terrain at an elevation of several thousand feet.

Flora and fauna
Due to its northern location, plants and animals in Northeast Greenland National Park are limited.
The park is home to an estimated 40% of the world population of musk ox.

Climate
All of northern Greenland is cold. However, the coldest regions of Greenland are the inland regions, which are coldest due to their high elevation. For example, in Summit Camp, temperatures regularly get below -20 degrees Fahrenheit. (The location of Summit Camp is shown further down the page)

Get in
By plane
Nerlerit Inaat AirportThere is not really much close to the airport so you will have to book a helicopter shuttle to get onwards, still this is the most feasible and comfortable entry point
Fees and permits
Get around
Essentially, one is free to explore the park. However, for those who are not used to being in such remote circumstances, it is probably best to stay closer to tourist guides than polar bears.

See
On the coast, one can see glaciers and musk oxen; inland is dominated by the continental ice sheet.
The
Kaiser Franz Joseph Fjord
is a destination in Northeast Greenland. It can be reached on a 50 Degrees North Tour.
Do
Explore the park.

Buy, eat, and drink
There are no shops, restaurants, coffee shops or bars in Northeast Greenland Park.

Sleep
Lodging
No one permanently lives in the area, so there will not be any lodging.

Camping
Bring your own tent and camping materials.

Backcountry
Everywhere in Northeast Greenland National Park is "backcountry". One can travel for hundreds of miles and not see one sign of habitation.

Stay safe
There are polar bears for a start. Also, the park is extremely remote, so if something goes terribly wrong, there is little hope for rescue.

Go next
Other parts of Greenland:
Greenland is a large country. Other destinations are in the east (to the south of the park - such as Tasiilaq), west (
Nuuk
and
Sisimiut
), or south (
Narsarsuaq
).
Iceland:
If one visits Northeast Greenland Park on a
50°N tour
, they will then go to
Iceland
.