Northern Michigan
Northern Michigan
should not be confused with the
Upper Peninsula
. Although a bit inaccurate, the term "Northern Michigan" is used to refer to only the northern portion of the
Lower Peninsula
of Michigan... the "fingers" of that mitten-shaped body of land.
Northern Michigan is popular for its outdoor recreation opportunities, including Michigan's premiere ski slopes, hunting, fishing, golf courses, and beaches.
Regions
null
the pinky and ring finger
null
the tip of the middle finger
Cities
Home of Thunder Bay National Marine Sanctuary and Underwater Preserve
- Luxurious Destination situated on five miles of Lake Michigan shoreline
-- Charming coastal city with vast waterfront and unique homes
-- Where The North Begins
-- Home to two ski resorts, Nub's Nob, and Boyne Highlands
-- Less expensive, modern alternative to staying on Mackinac Island
-- Home of the National Cherry Festival - Traverse City Film Festival
Other destinations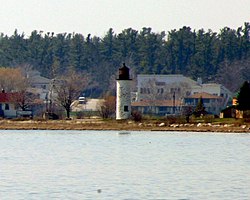 -- Car-free location of the world-famous Grand Hotel
See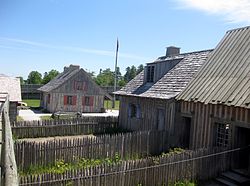 The Mackinac Bridge - known as the "Mighty Mac" or (against the wishes of a certain burger merchant) "Big Mac", is a suspension bridge spanning the Straits of Mackinac to connect the non-contiguous Upper and Lower Peninsulas of Michigan.
Fort Michilimackinac - Founded in 1715 as a French fur-trading village and military outpost, Michilimackinac was later occupied by the British who abandoned it in 1780 to establish a new fort on Mackinac Island. What you see today on this site is a reconstruction of how the fortified village appeared in the 1770s, based on evidence gathered during the nation's longest archaeological excavation.
Do
Buy
phone: +1 231 835 2242

address: 8994 South Kasson Street
Eat