Norwood
Norwood
is a town in
Massachusetts
.
Get in
By car
There are plenty of ways to get into Norwood by car from every direction. Using Rte 95 you can make your way to Norwood from either Boston or Providence. Also, Rte 1 can take you into the heart of Norwood from both the north and the south. Coming from other Boston suburbs you can use Rte 128 to get to the edge of town then proceed south on 109 through Westwood or use Rte 1 or 95 to go directly into Norwood. From the south and Cape Cod you can use Rte 495, the outermost beltway around Boston, and go north on 1 or 95 into Norwood.
By train
Norwood has three stops on the MBTA Franklin line: Norwood Depot, Norwood Central, and Windsor Gardens. There is a frequent service of trains to and from
Boston
.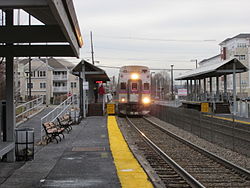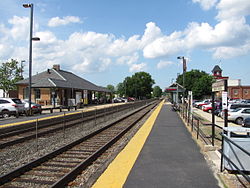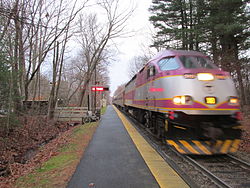 By plane
Norwood also has its own airport.
Get around

Being the hub of Norfolk County, Norwood is in the middle of all major roads south of Boston including 128, 95 and Rte 1 which runs directly through the town. There are also two train stations in Norwood for commuter rail trains that run into Boston all throughout the day.

See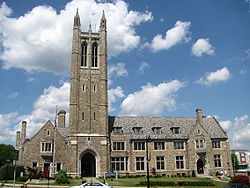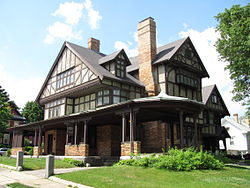 Downtown Norwood has a great downtown feel as it has transformed into several shops, restaurants and coffee shops. It has also been able to hold its own against malls and plazas that have been built around town and in towns nearby. There is also a great common in the center of town that is used during the summer for weekly concerts on the common. Norwood also has some stunning architecture being led by Town Hall, St. Catherine's Catholic Church, the movie cinema and the Town Diner. Getting away from downtown is the Day House, which houses the Norwood Historical Society, and the stunning Norwood High School. "South Norwood" part of town gives you the feel of the old tripledecker flats originally seen in Boston.
Do
Norwood also has its own golf course, the Norwood Country Club on Rte 1 heading towards Dedham.

Buy
Norwood is home to the original AutoMile on Rte 1 which houses dealerships from almost every car manufacturer in the world.

Eat
Budget
Mid-range
phone: +1 213 738-9197

address: 1068 Washington St.

This airy and elegant Lebanese restaurant features typical Middle Eastern fare, including lots of vegetarian offerings and a great wine list. This place is hopping later than most restaurants in the area.

address: 171 Nahatan St

Housed in the old Norwood firehouse, this is one of the top values in Norwood for great food and even better atmosphere
Splurge
Drink
Lewis'

address: 92 Central St

The original Norwood hangout, come here to mix with all of the locals
Sleep
Rte 1 has several chain hotels for you to choose from.
Go next