Ontario (California)
Ontario
is in
San Bernardino County
and the
Southern California
region of
California
, more than 35 miles east of
Los Angeles
. From a traveler's perspective, Ontario is noteworthy mainly as the home of a large mall and the Ontario International Airport, a less crowded alternative to
Los Angeles International Airport
(LAX) and the main airport serving the
Inland Empire
.
Get in
By plane
Ontario International AirportThe regional airport for commercial flights serving the Inland Empire and the eastern part of the greater Los Angeles area. It is less busy and quieter than LAX. The airport is east of Ontario's Business District off of I-10 at the Archibald Ave/Ontario Airport (Exit #55/55A) and the Haven Ave (Exit #56) exits.
There are two terminals for commercial flights, numbered 2 & 4:
Terminal 1: The is in the (old) Terminal 1 building for military personnel transiting into or out of the area and the is in a separate building for international flights from Mexico and Taiwan. There is a free shuttle bus from the old terminal 1 and international arrivals to Terminal 2 & 4.
: Alaska Airlines/Horizon Air (Gates 205 & 206), Delta/Delta Connection (Gate 208), Frontier (Gate 210), United/United Express (Gates 201-203), Volaris (Departures); China Airlines (Gate 212)
: American Airlines (Gates 408 & 410) and Southwest (Gates 401-407)
... at 3450 E Airport Dr in the NE Corner of the airport grounds at E Airport Dr & N Haven. From Terminals 2 & 4 there is a frequent and free shuttle bus going over to the consolidated car rental terminal to pick up a rental car. If renting from Fox they will send their shuttle to pick up customers at the consolidated car rental terminal instead of the airline terminals. For a better rate on car rentals it is best to shop around and reserve a car online or over the phone prior to arrival. A private car is a convenient way to get around locally and for going out to remote locales such as Joshua Tree.
By public transit,
OmniTrans Rt#80
goes north from the airport towards Chaffey College in
Rancho Cucamonga
along Vineyard, Carnelian St and E 19th via the Ontario Convention Center.
OmniTrans Rt#61
goes north from the airport towards Fontana Metrolink Station long Archibald, 4th/San Bernardino St and Sierra via the Ontario Mills Mall and west toward the Pomona Transit Center along Holt via Civic Center. The
#81
bus passes by the east side of the airport grounds while traveling between Chino Transit Center & Chaffey college along Haven (via Ontario Mills Mall) & E Riverside Dr. This bus does not serve the airport terminals and the East Ontario Metrolink Station (nearest Metrolink Station at Haven & E Francis).
By car
Ontario is located along Interstate 10 (I-10), west of the Interstate 10 & 15 junction, approximately 37 mi east of Los Angeles (39 min), 24 mi (25 min) west of San Bernardino, 71 mi (1 hr) west of Palm Springs, and 114 mi (2hr 14min) northeast of San Diego (off of Interstate 15):
From Los Angeles, simply take I-10 (San Bernardino Fwy) eastbound. If coming from Palm Springs and San Bernardino, travel westbound on I-10. Ontario is accessed from exits 49 ("Central Ave") through 59 ("Etiwanda Ave") along I-10. Ontario does not have a clearly defined downtown except the neighborhood northeast of the intersection of Euclid Ave & Holt Blvd, as that is where city hall and other city government functions are located at. To get there, exit off at the Euclid Ave (California State Route 83)/Upland off-ramp at exit 51 and go south along Euclid Ave to Holt Blvd. Likewise, one can also go eastbound on California State Route 60 (SR 60) which goes east-west along the south side of town. From SR 60 (Pomona Fwy), Ontario is accessed from exits 34 ("Mountain Ave") through 41 ("Milliken Ave/Hamner Ave").
From San Diego, go northbound on I-15 to SR 60 at exit 106, or the next one up at I-10 at exit 109. Travel westbound on SR 60 or I-10 to get to Ontario.
By train
Ontario has two train stations. is served daily by the Metrolink
Riverside Line
, connecting with Union Station in downtown Los Angeles. sees trains just three times a week, when the
Sunset Limited
between Los Angeles and
New Orleans
(with through-cars towards
Chicago
on the
Texas Eagle
) make a shot stop there.
By bus
phone: +1 855 626-8585

address: (bus stop) Moreno and Lindero Ave

Connects Los Angeles and Anaheim to Las Vegas and Phoenix through Ontario and Barstow

phone: +1 909 624-4564

address: depot at 888 S Indian Hill Blvd, Claremont

Greyhound operates along Interstate 10 (San Bernardino, Phoenix, Tucson & El Paso); I-10/I-15 (San Bernardino, Barstow & Las Vegas). They also have an additional bus stop at Carl's Jr at 1625 E 4th St.

phone: +1 909 986-8372

address: depot at 642 E Francis St
Get around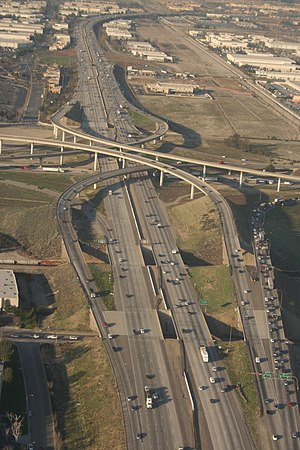 There are car rental agencies at the airport.
See
phone: +1 909 983-3198

address: 225 South Euclid Ave

phone: +1 909 937-3000

address: 2000 E Convention Center Way

The convention center hosts various events and exhibitions throughout the year such as the NACAC Annual College Fair. It was also the filming location for Yes Man (2008) and Due Date (2010) and for various TV commercials.
Do
phone: +1 909 390-3092

address: 1155 S. Wanamaker Ave

Amusement park with rides and mini-golf.
Buy
phone: +1 909 947-1981

address: 1 Mills Circle

One of the largest single-story malls on the West Coast, abundant in stores.
Sleep
Ayres Hotel and Suites - Ontario Convention Center

phone: +1 909-390-7778

address: 1945 E. Holt Blvd.

An upscale boutique hotel offering free hot breakfast, parking, wireless internet & shuttle service, in-room microwave and refrigerator.

phone: +1 909 923-1887

address: 2359 S Grove Ave

Best Western Innsuites Hotel & Suites Ontario

phone: +1 909 466-9600

address: 3400 Shelby St

phone: +1 909 937-6800

address: 209 N Vineyard Ave

California Inn

phone: +1 909 467-3788

address: 1150 North Grove Ave

phone: +1 909 983-7411

address: 1405 E. 4th St

phone: +1 909 390-9855

address: 3201 East Centrelake Dr

Holiday Inn Express Rancho Cucamonga

phone: +1 909 581-3846

address: 9589 Milliken Ave,Rancho Cucamonga

phone: +1 909 984-2424

address: 1560 East 4th St

phone: +1 909 975-5000

address: 2200 E Holt Blvd

phone: +1 909-988-0602

address: 1841 East G St

Free wireless internet, complimentary breakfast, outdoor swimming pool and Jacuzzi suites.

phone: +1 909-988-8466

address: 1818 E. Holt Blvd

phone: +1 909 937-6788

address: 2025 Convention Center Way

Rodeway Inn Ontario Mills Mall

phone: +1 909-390-8886

address: 4075 E. Guasti Rd

Spacious rooms. Free high-speed wireless Internet access and free local calls, Pay-Per-View movies. In-room microwave and refrigerator.

Sheraton Ontario Airport Hotel

phone: +1 909 937-8000

address: 429 N Vineyard Ave

address: 2155 East Convention Center Way