Ordu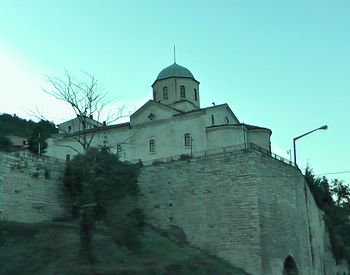 Ordu
, ancient
Kotiora
, is a city in the
central strech
of
Turkish Black Sea coast
.
Understand
Thanks to the fierce local opposition, Ordu features the only urban waterfront along the entire length of Turkish coast east of
Samsun
that wasn't significantly altered by the ugly embankments of the coastal motorway.
Ordu has a population of about 137,000.
Get in
Ordu lies on the coastal highway D010.

See
Taşbaşı Cultural Centre (Taşbaşı Kültür Merkezi). On a terrace overlooking the sea, this place is a converted pleasant cathedral with a central dome atop.
Old houses. Traditional houses of Ordu, some of which are extremely elaborate, cascade from the hillside towards the coast.
Do
Take the cablecar up to Boztepe.

Buy
Hazelnut - Ordu is famous for hazelnuts. Turkey as a whole produces about 70 percent of the world's hazelnuts, and over 50 percent of those come from Ordu.

Connect
Ordu's telephone code is (+90) 452.

Go next
Cape Jason (Yason Burnu) — 15 km from nearby town of Perşembe in the village of Çaytepe-Aziziye (28 km west of Ordu in total), this cape is named after Jason of Argonauts, the mythological leader who set sail in pursuit of golden fleece and went as far as Colchis, i.e., the end of the known world for ancient Greeks. The cape is marked by a well-preserved church, built in 1869.