Palakkad District
Palakkad District
is in
Malabar
, Kerala, India. The population is 2.8 million and the density is 627 people per sq.km. Palakkad Gap is the only place where Kerala is not shielded by the Western Ghats mountain ranges.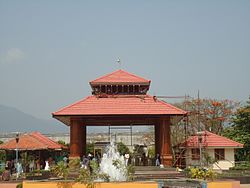 Cities
, the district headquarters
, Hill station on Coimbatore road
,
, Hindu cultural centre
— famous Malampuzha Gardens
, riverside town
, paddyfield paradise
, riverside town
, the railway town
Other destinations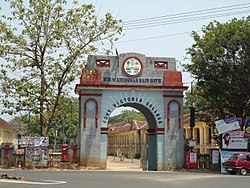 , tribal settlements near Agali.
Nelliampathy Hills: Undulating tea estate and chilly climate with good accommodation available.
, Kerala — largest national park in Kerala that is virtually an undisturbed natural area that is home to several endangered or rare species of birds, plants and animals. Sairandhri hosts the visitor center for this park

Understand
The culture of Palakkad district is unique because it is not pure Kerala culture. Centuries of coexistence with the Tamil culture across the Palakkad Gap has given it a unique Tamil flavor.

Get in
There are railway stations in Palakkad, Olavakkod and Shornur. Buses are available from
Coimbatore
,
Kozhikode
and
Kochi
. The nearest airports are at
Coimbatore
and
Kochi
.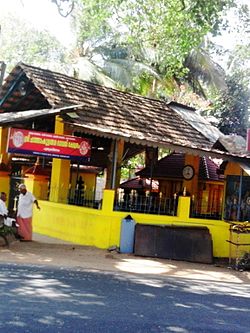 Get around
Three wheelers charge ₹15 per km and buses are cheap @ ₹7 per for 3 km. Air-conditioned jeeps and cars are available at ₹1,000 for a day.

See
Attappady — Tribal villages. 38 km Home of Irulas and Mudugars
Chulanur Peacock Sanctuary —
Dhoni Reserve Forest — 15 km
Jain temple — near the Railway Station
Killikkurussimangalam — a cultural centre
Malampuzha Gardens — 15 km
Mahadeva Kshetram (Kiillikkurussimangalam) —
Meenvallam Water Falls (Kalladikode) —
Nelliyampathi — 'Ooty of Kerala' hill station.
Parambikulam Wildlife Sanctuary — 135 km
Pothundi Dam — with a garden and good views
Sholayar Forest — Coffee and Tea estates
Silent Valley National Park — 80 km. 'Evergreen forest' with many rare species
Tippus Fort — 1 km
Walayar Dam — 25 km.
Do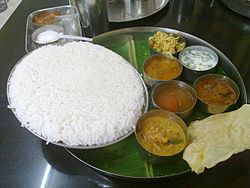 Eat
Palakkad is known for Tamil Nadu style food. The restaurants of Palakkad have issues with hygiene and travelers should take necessary precautions. European food is available only in expensive hotels and resorts.

Drink
There are few decent bars/lounges/pubs/clubs.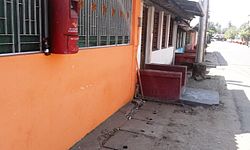 Stay safe
Palakkad district is vulnerable to attacks from an Indian communist group called Maoists. Recently they attacked the ticket counter of Silent Valley National Park, Mukkali. As the Maoists are armed and dangerous, be careful when you trek in lonely areas.
Leeches are common in the hills. Carry some table salt to pour on them if any get on you. They do not like salt and will release their grip.
Go next