Pargas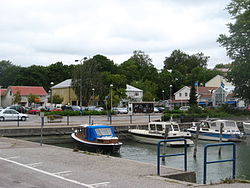 Pargas
(Finnish:
Parainen
) is a town and municipality in
Finland Proper
, the centre of which is the only real (although small) town in the
Archipelago Sea
, which to a large part belongs to the municipality.
Understand
The town has a tradition of regarding itself the capital of (the south-west part of) the archipelago. There is a wooden old town, a giant limestone quarry by the centre (origin of Nordkalk Corporation and its siblings), industry and rural country-side. Much of the central and most of the outer archipelago and thus most of the Archipelago Sea National Park belongs to Pargas. Pargas consists of the former municipalities Pargas,
Nagu
,
Korpo
,
Houtskär
and
Iniö
.
Pargas is in a traditionally
Swedish
speaking area. Because of the industry (later: proximity to Turku) there are nearly as many
Finnish
speaking in the town, though. The municipality is officially bilingual and you get service in both languages nearly everywhere.
As in the rest of Finland you get along in English with most people.
Pargas tourist information

phone: +358 400-117-123

address: Strandvägen 28
Get in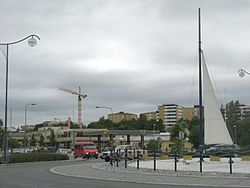 Pargas centre is some 25 kilometres from
Turku
by road.
The only road to Pargas is
Skärgårdsvägen
("the Archipelago road", Finnish:
Saaristotie
, regional road 180) from
Kaarina
through Pargas to Korpo (Finnish:
Korppoo
), starting at national road 1 (E18) and crossing regional road 110, both leading from
Helsinki
to Turku. There is a bike route all the way from Turku, mostly following the road.
There is a ferry connection from Långnäs on
Åland
to Galtby in Korpo. You can continue by Skärgårdsvägen to Pargas, with two shorter ferry passages.
There are connections also from the north, at least in summer, via
Kustavi
and Iniö to Houtskär and via
Rymättylä
to Nagu, and from there to Pargas along Skärgårdsvägen. The main connections are part of
Skärgårdens ringväg
("the Archipelago circle road") marketed to tourists, with some capacity for cars. There may be connections via Iniö and Houtskär also in the winter, calling at several small islands, sometimes using hovercraft or hydrocopters. The most convenient route is via Turku/Kaarina any part of the year, unless you are visiting some of the islands en route.
By bus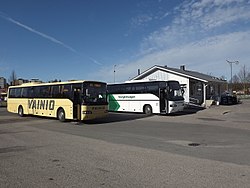 From June 2016 most services to Pargas are by
TLO
. Livery for buses to Pargas centre (lines 801 and 802) is usually the same as for buses in Turku, but Föli tickets are not valid for Pargas. TLO also operates coaches going farther (lines 901–903) with a different livery ("Skärgårdsbuss").
Vainion Liikenne
retains the (few) services directly from Helsinki via Kaarina and Pargas farther on.
The fare Turku–Pargas is €6.20 for adults, €3.10 for children (4–12 years). Bikes can be taken on the bus if there is room, for a fee (€3–5?).
From Turku, there are connections
to Pargas centre every hour, except some hours in the night, every half an hour daytime except Sundays, some more at rush hours; departing from the bus station (2018–2020) but using stops for local buses.
via Pargas to Nagu and Korpo, mostly with a transfer option to Houtskär, six to eight times a day; from the bus station, using stops for coaches.
There are a few direct connections a week from Helsinki, via Kaarina and Pargas to Nagu and Korpo, by Skärgårdsvägen/Vainion liikenne. Otherwise you have to transfer in Kaarina or Turku. You might be able to avoid paying for separate tickets by buying the tickets from Matkahuolto (make sure the ticket seller knows about the transfer). Check the transfer arrangements; transfer in Turku may be possible, avoiding the 300 m walk between stops or excess waiting time, but transfer in Kaarina (by Kaarina centre or in Piispanristi) can save some time and is a little cheaper if you buy separate tickets. In 2019 the pedestrian tunnel in Piispanristi is closed because of roadworks, use the temporary zebra crossing.
The is by the roundabout on Skärgårdsvägen, by the north end of the centre. The buses terminating here drive through the centre. Café Bustis (also lunch), fuel station.
By boat
Pargas is a good destination also by yacht, but note the bridges. Getting to Turku via the centre of Pargas is somewhat awkward with sailing vessels, as there are long passages along narrow sounds. The nice Kyrksundet sound through the town, providing a short route to Turku, is accessible only with motorboats of moderate size (low bridges).
Marinas e.g.
Kalkholm

phone: +358 2 458-1300

Airisto

phone: +358 2 458-5945

Marina near the big fareways to Turku, by hotel Airisto Strand and a large cottage village, but otherwise in the middle of nowhere. A mile – by sea – to Skärgårdsvägen with some coach connections (the Turku–Korpo ones). Get lift by boat, car or taxi if you want to get anywhere by land and don't have bikes.
Get around
The town itself is not too big. Most services are by the
Strandvägen
road or nearby, especially in the pedestrian street
Köpmansgatan
. Strandvägen goes along the
Kyrksundet
sound from the roundabout on Skärgårdsvägen (the one with masts) to the marina in the south. The old town is across the sound.
There is a zone with residential areas around the centre. Some services such as sport venues, beaches and the health care centre are here, in a radius of about one kilometre.
For the area outside town the options are more or less bike, car or taxi (boat for some destinations). There are also school buses and other
arrangements
, which you might be able to use with some detective work – and of course the coaches from Turku.
Bikes are for rent at Hotel Kalkstrand, Café Hallonblad and Solliden Camping. At these places and at the tourist office there is a free biking map available, with 12 km of routes to nearby destinations such as the query lookout, Bläsnäs beach and the church. More comprehensive biking maps are probably for sale.
The is in the southern end of the centre, by Kyrksundet.
Pargas Taxi

phone: +358 100 0700 (Shared cost number)

Taxi Bengt Östman

phone: +358 400-72-0097, +358 2 458-5009

Taxi Elovirna

phone: +358 400-742-317, +358 40-558-2012

Taxi Leino

phone: +358 40-541-5337

Pärres taxi

phone: +358 500-843-780
See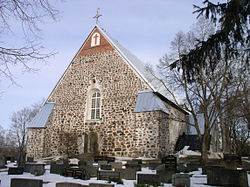 Pargas kyrkaMedieval church.

Gamla malmenWooden old town by the church.

phone: +358 2 458-1452

address: Storgårdsgatan 13

phone: +358 2 458-1452

address: Gruvvägen 1

Kalkgruvan

phone: +358 400-524-177

address: Köpmansgatan 24

Private Fine Arts Gallery, certified vendor of Dalí furniture. The permanent exhibition has a collection of sculptures, furniture and paintings by Salvador Dalí and you can get a dinner in his spirit (groups, advance booking). The varying exhibitions are about contemporary art.
Do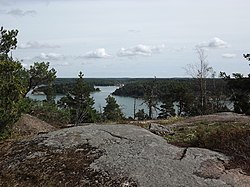 Most accommodation businesses also arrange activities.
Outdoor sports options include swimming, beach volley, golf, disk (frisbee) golf, horseback riding, boating, canoeing and fishing.
Beach volley courts

Bläsnäs beach

address: Åsuddsvägen 4

Beach, shallow and deeper part separated by pontoon. Swim jump tower (5 m), beach huts, toilets. No guards. Sailing board, sup boards, kayaks etc. for rent, but a call in advance is needed (). Also with teacher. Quay for visiting yachts, ramp for trailered boats.

phone: +358 50-452-5300

address: Finbyvägen 87

18 hole golf court. Restaurant.

Finby jogging/skiing route

address: Finbyvägen 87–89

2.1 km jogging/walking route in the woods. Cross-country skiing tracks in winter, 1–10 km. Lights in evenings.
For renting yachts, smaller boats and canoes, see
Archipelago Sea
.
Events
Call of the old townFestival in the old town, with garden sales, theatre and general merrymaking.

phone: +358 40-596-8505

Organ and chamber music festival, concerts at varying locations, some in churches.
Saaristo trailCross-country running competition, with 1, 6, 11 and 18 km routes.
Buy
Most shops can be found in Köpmansgatan, a few near the church, some by Strandgatan or farther away.
There are two large grocery stores (K-market Reimari and S-market) by the north part of the centre and a smaller (M-Market) in the south.
phone: +358 2 454-6220

address: Kyrkoesplanaden 32

Customer quay on Kyrksundet, accessible by motorboat (low bridges). Pharmacy. Fuel station 200 m from the quay.

S-Market Parainen

address: Vapparvägen 3

Café Kajutan in the same building (lunch Mon–Fri 10:30–18, Sat 10:30–17).

M-Market

phone: +358 20-700-5915 (?)

address: Strandvägen 2

Price for calls 8,35 c/call + 17,17 c/min.
R-kioski

address: Strandvägen 12

Kiosk. Also fishing permits and post services,
Torget

phone: +358 40-589-1748

Market. Not many sellers, but often some fish, berry and mushroom.
HamntorgetMarket.
For souvenirs, consider e.g.
phone: +358 2 454-4065

address: Strandvägen

Handicraft shop.

phone: +358 2 458-8711

address: Skråbbovägen 222

Sheep farm with quite pricey but excellent products from yarn and mittens to sheep fur coats and art. Coffee served in nice surroundings. Sheep available for caressing. Herding dog performances at some occasions.
Eat
Most restaurants are in the centre, in the pedestrian street Köpmansgatan or nearby. Consider also cafés and restaurants in the See, Buy and Sleep sections.
phone: +358 50 4524049

address: Skräbbölevägen 2

phone: +358 2 4588880

address: Strandvägen 10

A fast food joint.

phone: +358 2 4585555

address: Strandvägen 1

Venezia Pizzeria

phone: +358 2 4585112

address: Köpmansgatan 7

An Italian restaurant. Long hours.

Suntti

phone: +358 40 0829892

address: Strandvägen 3
Drink
Cafés
AxoCafé of the Axo bakery.

phone: +358 40-177-3020

address: Fredrikaplan

Museum café. Former home of Fredrika Tengström (later Runeberg; 1807–1879), writer and wife of the national poet.

Café HallonbladNice café with several individually furnished rooms.

Café Nathalie
Sleep
phone: +358 2 511-6200

address: Strandvägen 1

Hotel in Pargas centre.

address: Sattmark 1

Nice café, marina for guests, fresh and smoked fish, nature path. Cabins for 1–4 persons.

Pensionat Aron

phone: +358 2 651-01891 (?)

address: Pjukala

phone: +358 40-758-4708

address: Solstrand 7

Camping, cottages for 2–10 persons, café, beach, bikes and rowing boats for rent.
Connect
phone: +358 44-358-5880

address: Strandvägen 28

Public computer, Wi-Fi, printer etc.
Area code 2. Good GSM coverage in the town. In the outer archipelago and some rural areas there may be local lack of signal.
Postal code 21600 Pargas for the town with surroundings (the area of the formal municipality).
Go next
The Archipelago Trail, which comes from Kaarina and continues to Nagu and beyond. A good way to see the archipelago without boat, using the ferries instead. By bike, car or bus.