Paris/13th arrondissement
The
13th arrondissement
of Paris is primarily a residential and business district in the southeast of Paris, on the
Left Bank
of the Seine.
Although not usually recognised as a natural magnet for tourists, the 13th nonetheless does hold several attractions of interest to the traveller that include the recently-completed
Bibliothèque Nationale de France
(national library), now part of a major new development of the
Paris rive gauche
district, the second large-scale urbanism project inside the city of Paris.
To the west of the PRG, along avenue de Tolbiac is the first of these urbanism projects,
Les Olympiades
, with its raised esplanade and the latest of the Paris Meteor (high-speed metro) stops,
Les Olympiades
. The southern part of the arrondissement is the Chinatown of Paris, perhaps the biggest in Europe.
Get in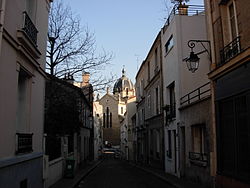 On foot
The easy walk to the 13th arrondissement from the centre of Paris (Île de la Cité) takes around 40 minutes, either through back streets or along the Seine promenade. It can be a very pleasant walk: you can walk across the Latin Quarter, for example, through the rue Mouffetard in the
Paris/5th arrondissement
.
By métro
You can get to the 13th arrondissement using 3 metro lines:
Line serves Gobelins' near the Manufacture des Gobelins, Place d'Italie, Tolbiac (good entrance point for Chinatown), Maison-Blanche, and Porte d'Italie, Porte de Choisy and Porte d'Ivry. You will get to these three stations only if you take a train that goes in the Mairie d'Ivry direction. Other trains take another direction and leave Paris immediately after Maison-Blanche.
Line serves Glacière, Corvisart, Place_d'Italie, Nationale, Chevaleret , near the avant-garde art galleries of rue Louise-Weiss, and Quai de la Gare, near the Bat-O-Far and other .
Line serves Bibliothèque François-Mitterrand (near the new Bibliothèque de France), and the newest station in Paris, Olympiades, the new terminus.
By bus
Line 27: Orange in colour
Line 47: Pink in colour
Line 64: goes from Gambetta to Place d'Italie. Turquoise/light green in colour
Line 67: Pink in colour
Line 83: Dark yellow in colour
All of these lines stop at Place d'Italie.
Get around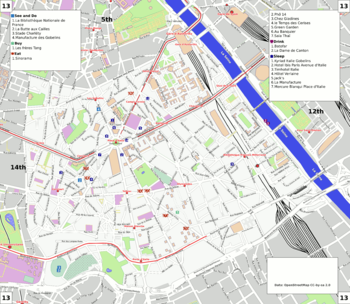 See
La Bibliothèque Nationale de FranceThe national library preserves collections of historic documents of both French and international origin. It holds 5,000 Greek manuscripts. You can get a day pass to visit or choose to visit only the expositions the library hosts.

La Cité de la Mode et du Design

phone: +33 1 76 77 25 30

address: 34 quai d'Austerlitz - 75013

Part gallery - part restaurant - part nightclub, La Cite (Les Docks) is a modern building that is instantly recognisable due to being draped on one side with a large neon green shell covering the stairwells and roof the building. Roughly translated in English as The City of Fashion and Design, this is a trendy spot at the weekends and is used for event like Paris Design Week. The restaurant in the building is open all year round.

La Butte aux CaillesA little district within the district. Very charming little streets on a hill on the west end of the 13 district. Nice for lunching/dining activities. This is the place where the band "Mano Negra" was hanging around.

Manufacture des Gobelins

phone: +33 1 44 54 19 33

address: 42, av des Gobelins

Once the dye works for royalty, it is now a museum.

Stade CharlétyThe Stade Charlety is a massive multi-sport arena, hosting football (soccer), tennis, rugby and squash matches.
Do
Stroll across the Seine on the Pont Simone de Beauvoir pedestrian bridge from the Bibliotheque Nationale to the Parc de Bercy (in the 12th arrondissement).

Buy
Les Frères Tang

address: av, de Choisy

The Tang brothers have the biggest Chinese grocery in Paris, occupying several multistory barracks-like buildings tucked into the Olympic housing project. They're known for giving away large balloons during Chinese New Year celebrations. They are one of the rare supermarkets to be open on Sundays.
Eat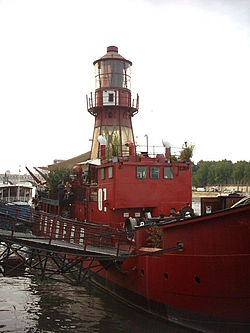 The south part of the district, in the high-rise Chinatown area, is the good place to go if you like Chinese or Vietnamese food. Many outlets sell Vietnamese sandwiches. The area is not the best for getting cheap, good quality Chinese food. Elsewhere the 13th has some standouts.
phone: +33 1 43 36 73 46

address: 7, rue du Banquier

Decor is minimalist, but the northern African cuisine of this place is delicious.

phone: +33 1 45 80 70 10

address: 5, rue des Cinq Diamants

Big Basque salads and a lot of ambiance in this moderately low-budget restaurant. This place is almost always crowded on Saturday nights.

Green Garden

phone: +33 1 45 82 99 54

address: 20, rue Nationale

East Asian vegetarian

Phở 14For Vietnamese soups, best known in the district.

Sinorama

address: av de Choisy at rue de Tolbiac

One of many Chinese places in the outer part of the arrondissement.

phone: +33 1 45 84 13 22

address: 13, rue des Frères d'Astier de la Vigerie

Delicious Thai food.

phone: +33 1 45 89 69 48

address: 18-20, rue de la Butte-aux-Cailles

If you are looking for quality French food, a large choice of good and affordable wine, this is the place to go. This is what we can call a "restaurant populaire" (as opposed to other posh and expensive places around) with a friendly staff, a very nice atmosphere, no way to reserve a table, just show up and the "patron" will find a place for you (arrive before 20:00 if you don't want to queue up, especially on weekends), shut down your mobile phone or you will be kicked out! The "Boudin a la Normande" (blood sausage) is a must, you can also get very decent goose liver and other French speciality such as "Salade de Museau".
Drink
phone: +33 1 56 29 10 11

address: 11, quai François Mauriac

This little red lighthouse boat hosts dance and chill electronic music and other multimedia cultured events and has been one of the coolest spots around for some time. The dance floor is in the hold, and the lounge on the upper deck. Of particular interest is the Sunday afternoon chill out/cookout event which spills out onto the quai (during nice weather).

phone: +33 1 53 61 08 49

address: Port de la Gare

Known for years as the Guinguette Pirate, this Chinese junk has recently been rechristened with her maiden name. The restaurant and bookings are still the same, with equal parts world music, chanson français and concerts for kids.

Sputnik

address: 14, rue Butte-aux-Cailles
Sleep
Budget
All of the following hotels are near Place d'Italie, where public transportation is excellent.
Hotel Ibis Paris Avenue d'Italie

address: 15 bis, av d'Italie.

Hôtel Verlaine

phone: +33 1 45 89 56 14

address: 51, rue Bobillot

Jack's

phone: +33 1 45 85 17 34

address: 19, av Stéphen Pichon

On a very quiet street. Jean Genet died in this hotel in 1986.

phone: +33 1 47 07 20 90

address: 5, rue Veronese

Tim Hotel Italie

address: 22, rue Barrault
Mid-range
Holiday Inn Bibliotheque

phone: +33 1 45 84 61 61

address: 21, rue de Tolbiac

Holiday Inn Express Paris Place d'Italie

phone: +33 1 44 24 01 01

address: 178, boul Vincent Auriol

phone: +33 1 45 35 45 25

address: 8, rue Phillipe de Champagne

Mercure Blanqui Place d'Italie

address: 25, boul Auguste Blanqui

Mercure Gobelins

address: 8 bis, av de la Soeur Rosalie
Splurge
Hôtel Villa Lutece

address: 52, rue Jenner