Petersburg (Virginia)
Petersburg
is a city in
Central Virginia
.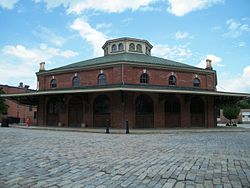 Understand
Just outside of Richmond, this town was a crucial rail hub during the
American Civil War
and holding Petersburg meant easy access to the confederate capital at Richmond. After Grant couldn't outflank Lee during the Overland Campaign in the summer of 1864 Lee dug in here in trench warfare reminiscent of World War I until his lines were stretched too thin and he abandoned his positions to try to get away from Grant, only to be caught at Appomattox, leading to the surrender of the Army of Northern Virginia, the Confederacy's main field army.
Get in
See
Pamplin Park & The National Museum of the Civil War Soldier,

address: 6125 Boydton Plank Rd

On the outskirts of Petersburg in Dinwiddie County, this park and museum are must-see attractions for anyone interested in the Civil War. The park presents the "Breakthrough" battle in April 1865 that led to the fall of Petersburg and the surrender at Appomattox Court House. Use of interactive technology and first-rate presentation make the park and museum engaging and enjoyable by all ages. The walking trails include views of well-preserved fortifications and the park includes agricultural exhibits that are accurate to the period. Plan a full day if you want to take it all in. A more complete experience is available through a Civil War camp that is offered by the park.
Petersburg National Battlefield
Eat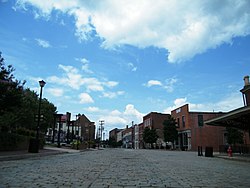 address: 409 Cockade Alley

An intimate pub and restaurant with great atmosphere and food.
Sleep