Plattsburgh
Plattsburgh
is a small city on Lake Champlain in
New York
's
North Country
.
Understand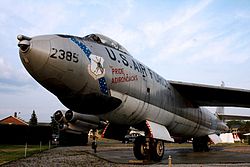 The closest American city to
Montréal
, Plattsburgh (city and town) has a population of just over 31,000.
The area was the site of a native indigenous village at the time of Samuel de Champlain's 1609 Lake Champlain valley expedition. The French settled in the area during the «coureur des bois» fur trade era of the mid-to-late 17th century. A historically French area, Plattsburgh later fell under English and finally American control.
Located on the western shore of Lake Champlain, Plattsburgh is separated by the lake from
Burlington
,
Vermont
to the east. It is the primary city serving the vast
Adirondack Park
region, as development within the park boundary is strictly limited outside the few existing villages (such as
Saranac Lake
and
Lake Placid
).
Plattsburgh has a long military history. The city, founded in 1785, is home to a
War of 1812
museum; it was the site of the Revolutionary War's Battle of Valcour Island and the War of 1812's Battle of Plattsburgh. In 1915, the Preparedness Movement established the first of the "Plattsburgh camps", volunteer pre-enlistment training grounds for prospective future Army officers. During the
Cold War
, Plattsburgh Air Force Base (PAFB) was the Strategic Air Command's primary wing on the US East Coast; its sheltered location in the Champlain Valley was protected by the rain shadow of the Adirondack Mountains. The 556 Strategic Missile Squadron, activated at Plattsburgh AFB in 1961 and armed with a dozen Atlas liquid-fuel intercontinental ballistic missiles, disbanded in 1965. The Air Force base closed in 1995.
The former base, one of four military bases in the United States large enough for a Space Shuttle landing, now serves as a small civilian airport.
Plattsburgh is connected by Interstate 87 to
Montréal
to the north and
Albany
to the south; Amtrak's
New York City
-Montréal "Adirondack" service passes through the city.
Get in
By plane
By train
Plattsburgh is served by one daily
Amtrak
train northbound from
New York City
and one southbound from
Montreal
on the
Adirondack
route. Both northbound and southbound trains depart early to mid-afternoon.
address: Bridge and Dock Sts

Plattsburgh Station is on Lake Champlain, about 1/4 mile from downtown. Building with heated waiting room, no ticket office. Trains are subject to delay at the Canadian border. Tickets should be reserved in advance, so that they may be picked up on the train.
By bus
phone: +1 518-563-1480

address: Mountain Mart, 7155 Route 9

Greyhound or Trailways run to Montreal, Potsdam, Albany and New York City. Fares are slightly more expensive than those for the train.
By boat
Plattsburgh is separated from
Burlington (Vermont)
by Lake Champlain. To avoid a lengthy detour south to
Crown Point
or north to
Champlain and Rouses Point
on the
Canadian border
, most traffic to Burlington crosses by ferry.
There are several marinas for those
cruising on small craft
:
Get around
By bus
Clinton County Public Transit (CCPT)'s fleet of 16 buses provides transportation to and from the City of Plattsburgh by way of AuSable, Champlain/Rouses Point, Clayburg, Ellenburg, and Lyon Mountain. Service is provided within the city between Clinton Community College, SUNY Plattsburgh, Downtown Plattsburgh, and various stores and plazas along Cornelia Street (Route 3).
By taxi
Within the city of Plattsburgh, taxis operate on a zone system. A law requires rates conspicuously posted in every taxicab; a trip cross-town should cost no more than $7.75. Cabs are not generally available for hail on the streets, except downtown on weekend nights, so must be called:
City Taxi

phone: +1 518-561-7777

address: 269 Margaret St.

Macey Taxi

phone: +1 518-562-1717

address: 227 Wallace Hill Rd.

.

Easy Ride Taxi

phone: +1 518-562-1010

address: 227 Wallace Hill Rd.
A taxi to the
Canadian
border should cost no more than ten times the cross-town rate (so $77.50). In 2017, state investigators have reported incidents of taxi companies overcharging refugees attempting to escape from the US to Canada, with the worst fares in the $200-300 range. This is illegal.
See
Plattsburgh bills itself as a "two state, two nation, do-it-all destination" on Lake Champlain with several historical and art museums, a famous sandy beach, marinas and a downtown dining and entertainment district.
Battle of Plattsburgh Interpretive Center

phone: +1 518-566-1814

address: War of 1812 Museum, 31 Washington Rd

Champlain Valley Transportation Museum

phone: +1 518-566-7575

address: 12 Museum Way

A historic automotive and transportation museum on old Plattsburgh Air Force Base built to document the Lozier Motor Company.

Clyde A. Lewis Air ParkAt former air force base entrance, a small park with aircraft on display.

Clinton County Historical Museum

phone: +1 518-561-0340

address: 98 Ohio Avenue

Museum and book shop. Local history.

phone: +1 518-561-1035

address: 17 Cumberland Ave

Guided tour of historic house, free admission to active military, Canadian currency accepted at par.
Plattsburgh State College
There are two SUNY member colleges in the Plattsburgh area; the four-year Plattsburgh State College in the city and the two-year
Clinton Community College
at Bluff Point.
phone: +1 518-564-2000
address: 101 Broad St.
Opened 1890 as the Plattsburgh Normal and Training School, a two-year teachers' college destroyed by fire in 1929 and rebuilt in 1932. As a charter member of the State University of New York (established 1948), SUNY Plattsburgh changed from a two-year institution to a four-year, public liberal arts college. It has about 6000 students. Visitors may attend athletic events, concerts, guest speaker presentations, forums on current events and poetry readings.
phone: +1 518-564-2474

address: Myers Fine Art Building

The Rockwell Kent Gallery (established 1989) owns 34 paintings created by Rockwell Kent between 1900 and 1965, as well as a large collection of prints, drawings, dinnerware, books, design art, photographs, bookplates, archives and personal items from his travels and life at Asgaard Farm near Ausable Forks. The Nina Winkel Sculpture Court represents 45 years of artistry by the late Nina Winkel in works of terracotta, stone, bronze and copper.

phone: +1 518-564-4830

address: Myers Fine Art Building

Plattsburgh's Department of Theatre presents a half-dozen productions annually, a mix of modern and classic works.,

phone: +1 518-564-3168

address: Beaumont Hall

360-degree multimedia sky theatre for live, interactive programs and automated productions depicting realistic night skies, virtual journeys through our solar system and distant deep space phenomena.
Do
phone: +1 518-566-7150

address: 24 Golf Course Rd

18 holes, near former air force base, catering and banquet/event space for parties and weddings.

phone: +1 518-563-5240

address: 152 Cumberland Head Rd

A clean, well-maintained beach for day use on the Cumberland Head peninsula on the western shore of Lake Champlain. Picnic tables and grills, camping, playground and playing fields.

phone: +1 518-563-1604

address: 23 Brinkerhoff St

Art gallery, classes and exhibitions. Strand Centre Theatre box office (25 Brinkerhoff Street, +1 518-563-1604 ext. 105) opens at 11AM.
Buy
Plattsburgh serves a regional market; to the many tiny villages in the
Adirondacks
with only a few small, local independent merchants, the Champlain Centre is the closest major mall.
As a cross-border shopping destination for Canadians, Plattsburgh's fortunes tend to be cyclical. When the Canadian dollar is strong, the Montréal community eagerly seek out cheaper prices in the US; when exchange rates are unfavourable, Canadians stay home
en masse
. Tightened passport restrictions in the post-9/11 era have also weakened cross-border demand. A few stores (such as Target, KMart and JC Penney) do not exist over the border in Canada and some grocery items (such as milk and yoghurt) are less expensive stateside.
Price Chopper, Hannaford, Yando's Big M (South End), North Country Food Co-Op (Downtown), and Wal-Mart are possible destinations for grocery shopping.
address: 60 Smithfield Blvd

Established 1987, the mall features J.C. Penney, Target, Best Buy, Gander Mountain, Dick's Sporting Goods, DSW, and a Regal cinema.
Eat
Michigan red hots are a local favorite similar to a chili dog but seasoned differently. Recipes are prized and closely guarded. A red hot consists of a steamed hot dog on a steamed bun covered with a ground beef sauce. It may be served with or without raw chopped onions ("Buried" onions served beneath the meat sauce is traditional.)
phone: +1 518-562-8586

address: 5041 S Catherine St

This local pizzeria serves a very tasty pie. Service is quick and the place is very clean. Other menu items include pasta, wings and burgers. A large plain pizza is around $12.

Claire and Carl's

phone: +1 518-561-1163

address: 4727 State Route 9

This local chain has several branches and has been serving up Michigan Red Hots for decades.

Gus Red Hots

phone: +1 518-561-3711

address: 3 Cumberland Head Rd

Gus Red Hots has stood in the same locations for dozens and dozens of years. It famously serves Michigan Red Hots but also has a complete traditional American diner menu.

Karma Indian Cuisine

phone: +1 518-561-8301

address: 334 Cornelia St

Plattsburgh's only Indian restaurant is nicely appointed and relaxing. The service can be quite slow and somewhat inattentive at times; however, the food is very tasty and well done. Northern and southern Indian dishes, several vegetarian selections, lunch buffet six days a week and all day Sunday.

phone: +1 518-562-9309

address: 535 N Margaret St

McSweeney's stands in stark contrast to many of Plattsburgh's storied, decades old hot dog stands. It has been in existence only a few years but has won a large following and local acceptance with its delicious dogs. A limited diner menu of burgers and wings is also available. Be sure to try the hand cut fries with gravy.

Quiche et Crèpe

phone: +1 518-561-4086

address: 5139 Us Ave

Quiches and crèpes are the specialty at this restaurant owned and operated by a local French couple. Fresh soups, salads and sandwiches, excellent food.

Price Chopper

phone: +1 518-562-3560

address: 19 Centre Dr

Grocer with a large, fresh and well-tended salad bar, and a hot prepared food section. Diners make their own plates and pay by weight. A seafood counter will steam or fry selections while you wait.
Drink
Elfs Farm Winery and Cider Mill

phone: +1 518-563-2750

address: 7411 State Route 9

Elfs Farm is a winery and cider mill that produces amazing grape and fruit wines. They also press fresh apple cider during the apple season. Stop in and check out their tasting room. They offer a three dollar wine tasting and you get to keep the glass when you leave.

phone: +1 518-566-7000

address: 20-22 City Hall Pl

A beautiful cafe and wine bar in downtown Plattsburgh.
Sleep
Hotels are clustered along I-87, with little to no accommodation available downtown.
Connect
phone: +1 518 563-0921

address: 19 Oak St

City library with public Wi-fi hotspot - no user name or password is required. Public use computers are reserved for cardholders.
Go next