Plymouth (Massachusetts)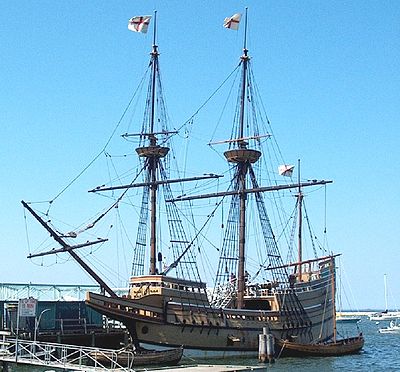 Plymouth
,
Massachusetts
is located on the
South Shore
. Known as "American's Hometown," Plymouth is most famous for being the final landing place of the Pilgrims who arrived on board the Mayflower in 1620. The settlement they established, Plimouth Colony, was one of the earliest successful settlements of Europeans in North America. In addition to its obvious historical draws, modern-day Plymouth is a picturesque seaside town with a bustling summer resident population who come back year after year to enjoy its beaches, ponds, and forests. Although summer is Plymouth's peak tourist season, spring (before Memorial Day) and fall (after Labor Day) can be excellent times to visit. These bumper seasons are less crowded and certainly more comfortable temperature-wise. Spring has mild temperatures and flowers in bloom, and fall has beautiful New England foliage, warm days with cool nights, and different events to explore, such as observing a cranberry harvest.
Understand
In area, Plymouth is the largest town in the state of Massachusetts, covering about 100 square miles (259 km²). Although the center of tourist activity is in Plymouth's historic downtown and waterfront areas, the rest of the town is divided into many smaller villages such as Chiltonville, Manomet, Cedarville, North Plymouth, and West Plymouth. Although somewhat homogeneous on the surface, each village has its own unique characteristics which makes it worth venturing outside the harbor-side to visit. North Plymouth, for example, was once home to the Cordage Company, the largest rope-maker in the world. Cordage employed many Italian and Portuguese immigrants who settled in company housing in this part of town, which many of their descendants still proudly call home. The Holy Ghost Festa, a major holiday for Portuguese of Azorean descent, is still widely celebrated in North Plymouth each summer.
Plymouth still has many residents who can trace their ancestry to the original Mayflower passengers and/or Native American tribes. Plymouth receives many visitors who are interested in researching their own colonial ancestry, and provides several key resources for doing so. The
General Society of Mayflower Descendants Library
is the recognized authority on Pilgrim ancestry and has plenty of resources to assist you.
Plymouth Public Library
also maintains a large room dedicated to genealogy.
It should go without saying that Plymouth residents feel
Thanksgiving Day
belongs to them; after all, the holiday commemorates a feast shared by the surviving Mayflower passengers and local Native Americans following the Pilgrims' first harvest in 1621. That said, Thanksgiving in Plymouth isn't celebrated that much differently than in most places; local activities include a morning parade through town and a local high school football game between cross-town rivals Plymouth North and Plymouth South. For tourists, Plimouth Plantation offers a Thanksgiving Dinner on location at their site with the opportunity to learn more about the facts and fictions surrounding the historical event. Since 1970, the United American Indians of New England (UAINE) have observed the
National Day of Mourning
on Thanksgiving Day. Observance takes place annually at noon on Cole's Hill, acknowledging European settlement as the beginning of the genocide and forcible relocation of millions of Native Americans.
As a final note, "Plimoth", the old English spelling, is sometimes used to denote a historic site (e.g. Plimoth Plantation), while town sites will be spelled with the modern spelling, "Plymouth" (e.g. Plymouth Town Hall). Keep this in mind to avoid confusion if you notice signage such as the exit maker on Route 3 that helpfully reads, "Plymouth / Plimoth Plantation."
Get in
Plymouth makes an excellent day trip (or several days' trip) when exploring the
Boston
,
Providence
, or
Cape Cod
areas.
By car
Plymouth covers the entire southern end of Route 3, extending from Exit 7 along Route 44 to Exit 2 approaching
Sagamore
and the Cape Cod Canal. The historic section of Downtown Plymouth is accessed via Exit 6A. Metered parking is available downtown at both public lots and on street. The lots often have ticketing machines while street spots have individual meters. All parking fills up quickly during summer tourist season and during events such as festivals and parades. Get an early start or plan to do a lot of circling to find a spot.
From Boston and points north
: Plymouth is about an hour south of Boston, Massachusetts via Interstate 93 South to Route 3 South. Traffic is notorious during weekday rush hours, especially in the summer months where Route 3 is congested with vacationers heading south past Plymouth towards Cape Cod. Travel in off-peak hours is strongly advised for an enjoyable and timely trip. Route 3A, a two-lane back road which runs parallel to Route 3 from Boston down through the
South Shore
and directly through Plymouth, was the original road from Plymouth to Boston prior to the national highway system being built in the 1950s. Although quite scenic, it is a lengthy drive and not typically worth traveling the entire route.
From Providence, Rhode Island and points west:
Plymouth is connected to the west via Route 44, which runs into the western part of Plymouth through
Carver
. Major interstates to the west such as Interstate 95 connect somewhat haphazardly with Plymouth via I93/Route 3 on the more northern part of I95, and I495/Route 44 on the more southern end.
From Cape Cod and points south:
Plymouth connects to the Cape via Route 6 over the Sagamore Bridge, which turns into Route 3 North. It is also accessible via Route 28 on the Cape, which goes over the Bourne Bridge. From
Bourne
, you can take Route 6 to connect to Route 3 North, or continue north on I495 to Route 44.
By plane
address: 246 South Meadow Road

This airport is home to over 170 aircraft, most of which are one to ten seat, single or twin engine planes. Although the airport mainly serves pilot hobbyists and Cessna-style aircraft, Boston Med Flight, the State Police Air Wing, and the Plymouth County Fire Plane are also based there.
For those who don't wish to pilot themselves into town, travelers arriving by plane usually land at Boston's
Logan International Airport
(
BOS
). Coach bus and MBTA rail connections can be made from Boston Logan to the Plymouth area. Other travelers may elect to arrive at Rhode Island's T.F. Green Airport (PVD) as flights are often cheaper, but there are no direct public transit options to Plymouth from Warwick.

By train
Commuter Rail service from Boston to Plymouth is available Monday-Sunday from South Station terminal via the MBTA's Plymouth/Kingston Line. Note that this train line diverges at its final stop, with some runs ending at the Kingston terminal, while others end at the Plymouth terminal in Cordage Park. Cordage Park is about a mile away from the downtown area, so it is advisable to plan for additional transit either by taxi or GATRA bus (see: Get Around) prior to departing.

By bus
Motor coach service from Boston's South Station and Logan Airport to the exit 5 service plaza on Route 3 is available via the Plymouth and Brockton Street Railway Co. The bus service continues south after the Plymouth stop to Cape Cod, and is used often by residents commuting into the city. Parking for the bus at the exit 5 plaza is free, and there is a McDonald's located at the exit 5 area, as well as an ATM and pay phones. The plaza is not a walkable distance to any particular location, however, so it is advisable to plan to take a GATRA bus or a taxi to your final destination.

By boat
Ferry service to Plymouth from Provincetown on Cape Cod is available via the Plymouth-Provincetown Fast Ferry. Seasonal ferry service runs June through September, seven days a week. The ferry departs and arrives in Plymouth at the state pier on Water Street in the heart of downtown Plymouth, and all downtown attractions and hotels are within walkable distance.

Get around
The main tourism areas are all very walkable, especially if you are staying at one of the downtown or waterfront area hotels. The "Pilgrim Path" is similar in design to the
Freedom Trail
in Boston, taking you on a self-guided walking tour past most of the major historical sights downtown. The trail is designated by painted little Pilgrim hats along the sidewalk. You can pick up a pamphlet guide,
Pilgrim Path, A Walk Through History
at the
Visitor Center
on Water St. There you can also speak with helpful staff, pick up local maps, and purchase postcards, cameras, and tour tickets.
The downtown area also has a few, but not extensive, public transit options:
GATRA BusesBest way to access different points in town, including the villages outside the downtown area via multiple routes. Wheelchair accessible. Runs daily; times vary based upon day of the week and the route.

America's Hometown TrolleyRuns only during the summer tourist season. Offers an all-day hop on/hop off fare or one way trips. Route begins and ends at Plymouth Rock and loop includes Plimoth Plantation and Plymouth Beach, which are not easy to walk too. Loop also includes the John Carver Inn and the Best Western Cold Spring, which is convenient for visitors staying at those locations.
Outside of downtown, a car remains the easiest way to travel between points of interest. Most visitors arrive in Plymouth via car, so this is not an issue, but if you are without a ride renting a car for the day is your best bet. Several car rental agencies are located in the downtown area.
See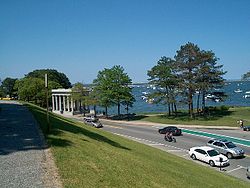 There are many historical sites in the downtown area within walking distance; the most popular are listed below.
Exhibits and museums
Historic homes
Parks and monuments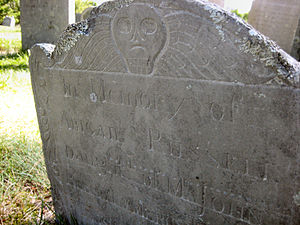 Do
A calendar of events is maintained
Destination Plymouth County
.
Cultural activities
Plymouth Philharmonic Orchestra

phone: +1 508 746-8008

address: 16 Court St

Concert season runs from Sept-May with performances at Memorial Hall. The off season includes a July Fourth free concert on the waterfront, annual gala, and other events.

phone: +1 508 224-4888

address: 800 Rocky Hill Road Plymouth, MA 02360

The historic Priscilla Beach Theatre is the oldest barn theater still in operation in America. Founded by Dr. Franklin Trask in 1937, the theater quickly became one of the most respected schools of theater training in America. In its heyday, as many as 150 actors and actresses were in residence, including Paul Newman, Pat Carroll, Peter Gallagher, and Rob Reiner. Today the recently renovated theater performs professional summer stock plays and musicals and also offers classes and workshops for children and adults. Summer stock season runs from May-October.

Project Arts Free Concerts on the WaterfrontPerformances by various bands are given Wednesday, Thursday and Friday nights outdoors during the summer near Plymouth Rock.
Events
Cultural Survival Bazaar: A Festival of Native Arts and Culture

address: Plymouth Waterfront

For 35 years, the Cultural Survival Bazaars have brought together Indigenous artists and craftspeople from around the world. Brimming with colors, sounds, and art, the Bazaars are a celebration of the world's cultural diversity. Craft vendors, music performances, cultural food options. Typically held in July.

Bonfire NightManomet village's annual July 3rd festival, celebrated by setting giant bonfires ablaze on Priscilla, White Horse, and Manomet beaches and amateur fireworks displays so numerous one might be convinced fireworks aren't illegal in Massachusetts (they are). This tradition dates back to the 1700s, and is not organized or sanctioned by the town past emergency services setting some limits in the 1990s: permits are now needed for the larger fires, attempts are made to confiscate fireworks, the beaches are patrolled by police on foot, by boat, and by helicopter, and White Horse Beach is cleared by police at 11PM. Despite earning a somewhat bad reputation after trouble-causing out-of-towners overran the parties in the 1990s, today's Bonfire Nights are relatively family-friendly and the town makes every effort to restrict the festivities to residents-only. The majority of the beaches are private and access to them is restricted anyway, and roads leading to and parking anywhere near the beach access points is blocked by police the day of the festival. If you want the chance to experience this unique local tradition, make friends with a local who lives in the area or secure a rental property with access to one of these beaches during this period.

Holy Ghost Festa

address: 12 S Cherry Street

The Holy Ghost Society celebrates the traditional Portuguese festival each summer with a procession through North Plymouth before and after morning Mass, followed by an afternoon of Portuguese food, auctions, folk dancing, and music at Holy Ghost Field.

Fourth of July CelebrationA parade through downtown in the morning is followed by activities on the Waterfront including food trucks, vendors, and The Plymouth Philharmonic Orchestra playing a free patriotic-themed concert. A fireworks display in the harbor occurs after dark.

Pirates Ashore in PlymouthAnnual May festival commemorating the visit of three pirate ships to Plymouth in May of 1646 as described in Governor William Bradford's "Of Plimoth Plantation". Musket and pike drills, sword fights, and pirate reenactors frolicking at the Mayflower Society House and around town.

Pilgrim ProgressReenactment of a description of the Pilgrims walking to church given by Isaac DeRaisiers, a Dutch trader, in 1627. Costumed actors parade from the Mayflower Society House, down Water Street past Plymouth Rock, and up Leyden Street to Burial Hill. Organized by the Plymouth Rock Foundation and occurs on Friday evenings during the month of August and on Thanksgiving Day.

Plymouth Center for the Arts: Annual Juried Art Show

address: 11 North Street

Held annually late September-October. Features an art stroll, live poetry performances, concerts, and viewing of the accepted entries and winners of the annual exhibition in painting, drawing, photography, and other media. Artwork submissions for the show are typically submitted in late August for review. Accepted entries are displayed in the show and considered for prizes.

Waterfront FestivalAnnual weekend event held in mid-late August. Live shows, crafts, vendors, children's activities and more.
History and food tours
Parks and beaches
Plymouth is an excellent choice for a Cape Cod-style beach or camping/hiking vacation without the hassle of traveling down the Cape or to the western part of the state. Although many people visit Plymouth once for its history, those that come back summer after summer do so for its "get outside, get wet, get sandy, and have a blast" attitude during its short warm weather season.
Most beaches in Plymouth are private with access allowed only to shoreline residents or neighborhood associations. The best way to access these beaches is by staying at a B&B or a cottage rental that comes with private beach access privileges. However, the public beaches are no worse in quality and only come with the relatively minor inconveniences of finding parking or sharing the beach with strangers. Ocean beaches are not the only option; it's said Plymouth has 365 ponds - "One for every day of the year!" as locals like to say - where swimmers can enjoy water temperatures that are a little kinder than the often frigid Northern Atlantic.
Outdoor sport
Fishing and boating
Saltwater fishing for bluefish and striped bass is excellent just off the coast of Plymouth in late summer and early fall. Cod, haddock, pollock, tuna, mackerel, flounder, tautog and smelt are also caught in the area. Many people simply cast off the jetty in the harbor or from local beaches, but boat rentals and bait are available at Town Wharf for fishing in the harbor area. Freshwater fishing is available in Plymouth's many ponds; Long Pond is stocked with trout, as well as smallmouth and largemouth bass. Great Herring Pond has bass and pickerel. A concrete boat ramp is maintained at Long Pond. Some boats can also be launched at the very shallow south end of Great Herring Pond. Fishing is also possible throughout the Myles Standish State Forest in West Plymouth.
Fishing permits
are required for recreational saltwater fishing and lobstering for those 16 years old and older. Several New England state permits also are valid in Massachusetts for saltwater fishing. Shellfishing is regulated by the town of Plymouth rather than the state; check the town's website for up-to-date requirements. If you want the experience without the hassle, several boating companies will take you out for deep sea fishing with no licenses required.
Fishing licenses
are required for freshwater fishing for those 15 years old and older.
Golfing
Depending on who you talk to, Plymouth is a mecca for golf or overrun by golf courses. If you like to to golf, you will have plenty of options to explore.
Buy
Eat
Smoking is not permitted in restaurants unless outdoors.
Budget
All American Diner

phone: +1 508 747-4763

address: 60 Court St

Breakfast served all day. Snowbird pit stop during the summer migration. Sides of tapioca pudding and tomato juice. Voted best breakfast in Plymouth!

address: 7 North St

Pastries, coffee & espresso, soups, and sandwiches.

phone: +1 508 747-0462

address: 2240 State Rd

Cederville village's staple bakery and breakfast meetup spot. Also serves lunch.

phone: +1 508 747-4343

address: 114 Water St

Casual waterfront eatery with outdoor seating serving Mexican & American breakfasts & lunches.

Gellar's

address: 506 State Road

The unofficial "town hall" of Manomet, operated by the Gellar family since the 1920s. Most famous for it's ice cream, but also serves sandwiches, seafood, burgers, and other lunch staples.

phone: +1 508 747-7405

address: 25 Summer St

Excellent breakfasts all day long with a Pilgrim-themed vibe. Great for families with kids.

phone: +1 508 746-2270

address: 25 Town Wharf

Fairgrounds type atmosphere, casual but decent seafood a stone's throw from the sea. Eat inside or out. If out, beware of hungry gulls.

phone: +1 508-224-3502

address: 747 State Road

Manomet's staple sub shop. Sandwiches, wraps, salads, pizza, bakery items, apps, party platters. Dine-in and delivery.

phone: +1 508-746-2050

address: 25 Water St

Winner of several Best Breakfast and Lunch awards. Large variety; homestyle feel.
Mid-range
Splurge
Drink
Several of the more popular bars are already mentioned in the "eat" sections above as they are also quite excellent restaurants; Sam Diego's, Surfside Smokehouse's deck, Waterfront Bar and Grille, and several others have lively cocktail and beer crowds after dinner. Below are some additional options known more for their nightlife:
address: 170 Water Street

Patio wine bar on the waterfront. Fire pit, live entertainment. Special events such as Paint Nights.

Black Raspberry Pub

address: 36 Cordage Park Cir # 111

Pub food, great drinks, pool tables, live entertainment.

phone: +1 508 746-5354

address: 30 Town Wharf

Eat and or drink inside or out. Lively atmosphere on big outside decks. Popular with the motorcycle crowd. Entertainment most evenings. You would think this just couldn't be good as it appears as a tourist trap, but it is amazing.

The Pillory Pub

address: 72 Water St

Rocking chairs overlook the waterfront at this popular pub across from the Mayflower II. Great beer selection, pub food, friendly bartenders, chill atmosphere.

address: 22 Main St

Popular party spot for the young and single kids in town. Frequently has live music.
Sleep
If you intend to visit during peak tourist season (Memorial Day-Labor Day) or over the Thanksgiving holiday, hotels can sell out far in advance. Be certain to plan ahead!
Budget
Mid-range
Splurge
phone: +1 508-747-4900

address: 180 Water St

Located in Village Landing Marketplace right on the waterfront, with easy access to downtown attractions, shops, and restaurants. Amenities include fitness center, indoor pool, free WIFI, laundry facilities, and business center. Non-smoking facility.

phone: +1 508-746-7100

address: 25 Summer St

Well-located about a 3-5 minute walk to downtown Plymouth. Wireless internet and refrigerators in rooms, some rooms also have working fireplaces. Hotel includes Pilgrim Cove indoor theme pool with slides, waterfall, and cannons - great for kids! Other amenities include fitness gym, Beach Plum Spa, Waterfire Tavern, and Hearth & Kettle Restaurant.

address: 35 Landmark Drive

Located in the Pinehills planned community, the inn is about a 15 minute drive from downtown and the Myles Standish State Forest. Built to resemble a French villa, its close to the Pinehills golf course as well as the Pinehills shops and restaurants.
Stay safe
In Plymouth dial 911 if there is an emergency. This free call will summon police, medical, and fire services to assist you.
Crime is relatively low for a town of Plymouth's size, but take the normal precautions and don't leave your belongings unattended in public spaces, such as public beaches. Plymouth has been a part of the region's larger opiate epidemic, but you are unlikely to encounter many drug-related problems in any of the major tourist areas. However, keep an eye out for spent hypodermic needles which can be found alongside roads or on beaches.
Most beaches in Plymouth do not have lifeguards and many experience drastic tidal differences as sandbars are numerous. Follow the advice of locals and check tidal calendars before venturing off too far onto mudflats or long walks around bluffs - you may find yourself having to swim back when the beach disappears without much warning! Also take care when boating in the area; unexpected mudflats or large glacial rocks can be closer to the surface at certain tidal points, causing unassuming craft to run aground.
In the last decade, Plymouth has, along with Cape Cod, experienced a drastic rise in great white sharks as the harbor seal population, which is their main source of food, has exploded. Sharks can appear close to shore along Plymouth beaches and have made encounters with some kayakers, though despite knocking them into the water no injuries have been reported. The best defense is to stay alert and understand that the sharks are much more interested in finding seals than hurting you. To avoid being confused for their food, avoid swimming in murky water or anywhere near where seals can be spotted jumping, swimming, or sunbathing. Often times you can hear the seals barking before seeing them. If you spot a shark, exit the water immediately. If at a public beach, follow any warnings given by lifeguards or warning flags which may be posted along the shore.

Stay healthy
Plymouth has its own fully-equipped hospital,
Beth Israel Deaconess Hospital
, which is the largest facility on the Cape end of the South Shore. Note that this facility was called the Jordan Hospital for over 100 years from its opening in 1901 until 2014. Since the name change is recent, it is very common for locals to still refer to the hospital as "Jordan"; i.e. "They're taking him to Jordan," when referring to the Beth Israel facility.
Connect
Mail services
Plymouth is a large town with multiple post offices, and as such has multiple zip codes depending on the post office being used:
The main zip code for Plymouth is 02360, and refers to mail being directed to or from the town's central post office at 100 Long Pond Rd.
02345 is the zip code used for P.O. Boxes at the main village post office for Manomet, located at 12 Manomet Point Rd.
02381 is the zip code used for P.O. Boxes at Manomet's even smaller post office at 119 White Horse Rd on White Horse Beach.
02362 is the zip code used for the village post office in North Plymouth, located at 283 Court St.
Computing and internet access
Computer, internet use, and wireless printing services are available via the
Plymouth Public Library
system with day passes available for non-card holders. The main branch is located at 132 South Street and the Manomet branch is located at 12 Strand Avenue.
Local news
The local newspaper is the
Old Colony Memorial
, published every Wednesday and Saturday. You can find a copy at most convenience stores, and it is also often available at local hotels.
Go next
Boston is only about 45 minutes away by car or 30 minutes by commuter rail. Massachusetts' capital city has plenty of attractions for history buffs, such as the Freedom Trail and the USS Constitution. It is also a mecca for sports fans, and no trip is complete without a visit to Fenway Park. There are plenty of cultural attractions such as the Museum of Fine Arts and Museum of Science, and on a beautiful day a stroll through Boston Public Garden and a ride on the Swan Boats is a must. Boston is also a major transport hub, and you can access both its international airport and train and bus connections to other major cities along the East Coast.
Cape Cod, including the towns of Sandwich, Hyannis, and Provincetown are all a relatively easy drive south from Plymouth, especially in off-peak travel hours. Provincetown can also be accessed from Plymouth by a daily ferry running seasonally from the harbor. The Cape is known for its beaches, and a visit to the Cape Cod National Seashore is highly recommended.
Martha's Vineyard and Nantucket, Cape Cod's main islands, can both be accessed via ferry from Hyannis.
Providence, Rhode Island is about 40 minutes away via car. Roger Williams Park and Zoo is a great place to visit and holds many annual events. An evening trip during one of its Waterfire celebrations is also worth experiencing; check out Waterfire.org for their annual schedule and to plan ahead.