Porto Seguro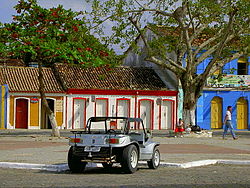 Porto Seguro
is in the southern part of the
Brazilian
state of
Bahia
. The region possesses amazing beaches and preserved areas of Mata Atlântica, an original tropical jungle found by the Portuguese discoverers in the year 1500.
Get in
By plane
Porto Seguro AirportServed by Aerolíneas Argentinas (only international flights), Azul Brazilian, Gol Brasil (also has one international flight to Buenos Aires), LATAM Brasil, and Passaredo Linhas Aéreas Brasil.
By boat
By car
BR-367 is the main road into town, connecting from Eunápolis, about 60 km to the west, where it crosses BR-101. It also follows along the coast from Santa Cruz Cabrália to the north.
By bus
If you are already in Brazil, it is cheaper to take a bus from a major city than to fly. You can take a bus from
Salvador
. It is an overnight bus ride that takes around 12 hours.
Get around
If you are staying in the downtown area, you can walk most places. You can actually walk down the hill from the bus station to down town. If you are unfamiliar with the city and have bags, it's better to get a taxi.
If you book tours, they will provide transportation. There is also a bus system if you want to get out of down town. To see
Arraial d'Ajuda
, take the ferry across the river and take a bus to Arraial.
By buggy
There are numerous reputable buggy rental companies with offices around the center of town. Prices range from 60-80 BRL per day.
Steer well clear of the car rental company
Terra Matter
. Their buggies are very poorly maintained. In the case of a breakdown, they offer absolutely no compensation.
See
Replica of Pedro Alvares Cabral's Ship You can walk there from down town. It's North of down town on the beach. If it's closed, you can see all you really need to see from the beach.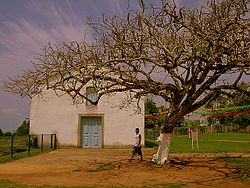 Historic City - Up the hill near the bus station is a historic area that has some of the first houses and churches the Portuguese built in Brazil. There are local "guides" that stand at the top of the stairs and give decent tours of the historic city but it's tough to find one who speaks English.
Do
Recife de Fora - This is a very popular tour. During low tide, the tour guides will take you out to the reef so you can see the sea life in the reef. Be aware that in the tour they have you stand on the reef which kills the reef. This tour is not recommended because by taking the tour, you are contributing to the destruction of the reef.

Reserva Pataxó da Jaqueira

phone: +55 73 3288-1256

About 9 km north of downtown, between the Barramares beach club and the town of Coroa Vermelha. Very rough, unpaved 2 km access road. This is an area of 827 hectares (2,044 acres) where you can see how the indigenous Pataxó Indians live. You'll walk through the reserve and stop about a dozen times as the guide explains the immediate surroundings (crops, hunting, cooking, fishing, bedding, etc.) A Pataxó dance may be preformed before or afterwards, and sometimes they have face painting for kids. Wear comfortable footwear, and if possible, bring an interpreter if you don't understand elementary academic Portuguese (names of common plants, animals, etc.) Closed Sundays, and there's minimal activity at lunch time. Per person admission fee (under 9 free), and Indian-made crafts are also for sale. Allow 3 to 4 hours, though the actual hike around the reservation only last about a hour or so, and anyone in good physical condition won't find it too strenuous.
Pirata Island -
Arraial d'Ajuda Eco Parque - This water park is across the river from Porto Seguro in Arraial d'Ajuda. Be sure to check the operating hours before you take a trip across the river. On the off season, they are not open every day.
Praia do Espelho - Curuípe has one of the best rated beaches in all of the country. Don't forget to stop at the indigenous village and see the sloths on the way.
Scuba diving
Although Porto Seguro is not a diving destination, you can go diving here. Most dive trips are around Recife de Fora at a shallow depth (max. 8 m). Visibility is rather poor at only a few meters.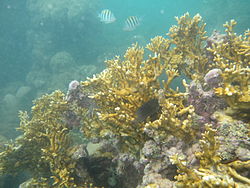 phone: +55 22 2647-5375

address: Rua do Cais, nº 69

Dive center with good equipment and bilingual instructor (Lobo). Offers trips to the recife for certified divers and non divers (baptismo).
Eat
Expresso do Oriente

phone: +55 73 3288-2551

address: Av. dos Navegantes, 670

Lebanese restaurant.

phone: +55 73 3288-2743

address: Rua Saldanha Marinho, 32 - Centro
Drink

Porto Seguro's nightlife is one of the most popular attractions for young people.

Sleep
Terra Brasil

phone: +55 73 3162-6505

address: Rua do Cajueiro 5, Centro

Nice hotel with a rooftop pool with bar and sauna. Nice clean rooms with refrigerator and balcony with hammock. Breakfast is included and is amazing.

Reserva Pataxó da Jaqueira

phone: +55 73 3288-1256

The Pataxós now have overnight stays for a more complete experience than the half-day visit (above). However, it's recommended that you first visit in the daytime, and ask to view the accommodations during the tour. Then, if you're satisfied, you can make a reservation. Needless to say, certain "creature comforts" aren't available in this remote location, so inquire about anything you can't live without.
Go next
Arraial d'Ajuda, or simply Arraial, is a small town south of Porto Seguro. You can get there by crossing the river on the ferry and taking a quick bus ride. It is also included in many of the tour packages.
Trancoso - The easiest way to get to Trancoso is to take a tour. If you want to explore on your own, you can rent a car and drive there. The beach in Trancoso is beautiful.