Puerto Natales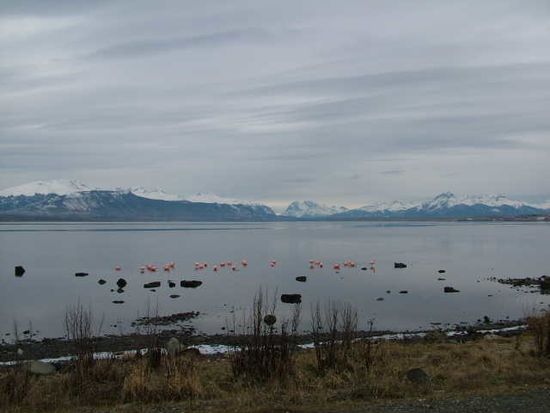 Puerto Natales
is a town in
Chile
, the gateway to trekking in Torres del Paine or Bernardo O'Higgins National Parks. It offers good infrastructure, especially a few trekking shops and not-so-cheap supermarkets (although you'd do better to get your gear in Punta Arenas).
Understand
Puerto Natales features a couple of characteristics that visitors should be aware of. One is that the population is largely descended from immigrants from Chiloé, and the "chilote" tendencies (cooking, building style) are evident. Another characteristic is that there are very strong communist/leftist affiliations in this town, so take this into account by being careful with your conversations involving related politics. Aside from the Chilotes, you will find many surnames of British and Croatian descent.
Although not of very high interest as itself, Puerto Natales is an ideal basis for a trek in
Torres del Paine National Park
. Remember that the city is the last chance to get food (in the supermarkets) and gas at reasonable prices before the park, where you are to pay double for those goods.
The city is built along the very beautiful Señoret Channel, which connects Almirante Montt Gulf to the south with Última Esperanza Sound to the north.
The
Navimag
ferry ship to
Puerto Montt
departs from here.
Climate
Whatever the season you choose to travel, be prepared for harsh weather conditions, not only cold, but wind and strong sun. You can have the four seasons in the course of a day! During late spring and summer, it can get very windy.
Visitor information
//www.sernatur.cl" target="_blank">Sernatur
phone +56 61 2412125
address Pedro Montt 19
The main visitor information office.