Rømø
Rømø
is an island in
Denmark
Understand

Most visitors to Rømø rent a cottage for one or two weeks. But it is also possible to stay in hotels or Bed & Breakfasts for a day or two. And if you are in South Jutland it is worth it to go to Rømø for a day trip.
The attraction of Rømø is the spectacular nature: the heather, the enormous beaches, the Wadden Sea.

Get in
By car
Rømø is connected to mainland by a road running across a causeway.
By ferry
By bus
Bus no 285 leaves from
Skærbæk
train station and stops at Lakolk, Nørre Tvismark (The Havnebyvej/Vesterhavsvej intersection), Kongsmark, and Havneby. It is also the school bus, so it runs 9 times a day on schooldays but only two or three times on weekends and school holidays. On schoolday the bus also stops in Toftum and Juvre.
Get around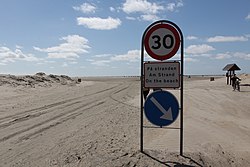 By car
It is possible to drive on to the huge beaches at Lakolk and Sønderstrand, but keep an eye on the car while parked; the tide can come quickly.
By bike
Rømø is a good size for bicycles and there are bicycle paths along the major roads (Havnebyvej and Vesterhavsvej).
phone: +45 88 93 50 40

address: Nørre Frankel 1b

Bicycle rental.
On horseback
Horseback riding is very popular on Rømø. You can ride on all public roads, the beaches, and marked bridleways.
See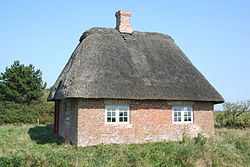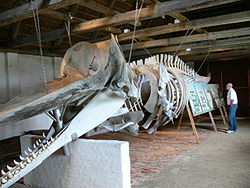 address: Juvrevej 60, Toftum

Mansion house (built 1770) of the Thaden family. Free WiFi.

address: Juvrevej 56

Tiny old straw-roof school building.

phone: +45 74 75 52 57

address: Havnebyvej 30

Exhibitions on nature and the Wadded Sea. Tønnisgård arrange many organized tours and events in the region. It is a good place to start a vacation to get an idea about what is going on.

Rømø Mini Museum

address: Havnebyvej 30

Tells the history of the Rømø's formation, from a sandbank to its present size.
phone: +45 74755231

address: Havnebyvej 152

Church from 1200. Notice the seven model ships and the hat hooks.

Whalebone fenceFence made of whalebones. Made in 1722 when wood was a scarce resource on Rømø.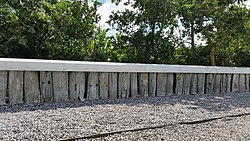 Do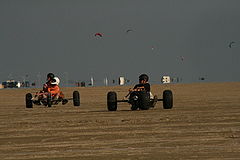 Go to the beach. it is the largest sand beach in Northern Europe. During low tide it can be 2.5 km wide and 8.5 km long.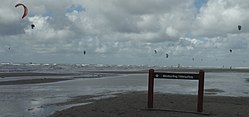 HøstbjergClimb the highest point on Rømø (19 meters) to have a magnificient view over the surrounding heathlands. On a clear day you can see to Esbjerg in the north and south to the island of Sylt.

address: Vestergade 31

phone: +45 73755151

address: Lakolk Butikscenter 18

Make your own candles

Rømø Fishing Lake

phone: +45 24253945

address: Vestervej 46

Put and Take

Pick you own oystersYou can pick you own oysters north-east of Havneby. The oysters are there all year. But they are safe to eat in months with a name with an "R". Bring rubber boots.

Seal Safari4-hour guided boat tour watching seals, harbour porpoises, and birds.

phone: +45 74756880

address: Vråbyvej 9, Havneby

Horse riding in the woods or on the beach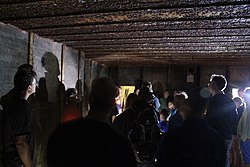 Bunker toursVisit the World War II bunkers on Rømø. Guided tours in German and Danish. It starts by a presentation in Tønnisgård when you drive or cycle in your own vehicle to the first bunker. You visit four bunkers. The two last ones are a bit challenging. You have to climb ladders and move in narrow shafts. Bring a good flashlight (they have a few extra for people who did not bring a flashlight) and shoes that can take some water.

Nationalpark Bussen5-hour bus tour visiting sights in the Wadden Sea (departs from Tønder on Tuesdays).

Kirkeby Plantage HundeskovIf you brought a dog, take it to Kirkeby Dog Park where is can roam without a leash. Oct-Mar dog can also run free on the beaches. There are also dog parks at Lakolk and Vråby.

Lakolk BeachKitesurfing and windsurfing at the north end (go right then you get on to the beach).

SønderstrandThe south beach is the place for beach sailing (blokarts and kitebuggies). But also interesting to explore on foot.

Military area at Juvre SandThis 20 km² area is used for training air to ground attacks. You are allowed to watch the activities from the observation platform. Watch out for the laser lights.

Havsand LåSwim in this natural swimming pool which is filled at every high tide. The water is warmer than at the beach.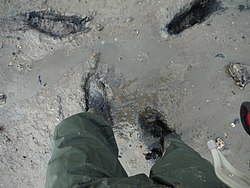 Buy
Rømø Købmanden

address: Havnebyvej 25

address: Havnebyvej 214

phone: +45 29907516

address: Prilen 2

Butcher and delicatessen. Very helpful. Try the local lamb.

Produce Stand

Dagli BrugsenThe largest grocery shop on Rømø.
Eat
Local specialties include the Wadden Sea lamb,which you can see grazing along the causeway to Rømø, and seafood, for example the small brown shrimps and the Wadden Sea oysters.
If you have access to a kitchen or a barbecue you can make a great local fresh meal with vegetables and eggs from one of the honor box produce stands, fish from the shop in Havneby or lamb from the butcher.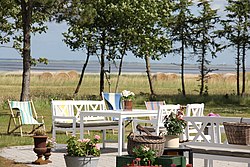 phone: +45 74755122

address: Havnebyvej 201

Steaks and fish. Has a huge buffet.

phone: +45 74757535

address: SKansen 3, Havneby

Solid Danish food. Good seafood.

phone: +45 74755066

address: Nordre Havnevej 1

Popular seafood restaurant.

Otto & Ani's Fisk

phone: +45 74755306

address: Havnepladsen 6

Very informal place with excellent fresh fish. The luxury seafood platter.

Ristorante Europa

phone: +45 74757460

address: Vestergade 2, Havneby

Pizzas and pasta. Eat at tables inside and outside.

phone: +45 72752111

address: Hattesvej 17, Tvismark

Very cosy cafe and antique shop. Big selection of cakes. Free Wifi.

phone: +45 74755136

address: Frankel 5

Very traditional danish food.
Drink
You can have a drink at most restaurants and cafes. Havneby Kro has a good bar. On a nice day Hattesgaard is the place to enjoy a drink outside at one of the outside terraces.
phone: +45 7475 5368

address: Lakolk Butikscenter 6

A cafe on the west of the island which claims to have the best ice creams on Rømø.
Sleep
Most visitors to Rømø rent a cottage for a week or two. But there are also good options for staying a few days.
Connect
Tourist InformationFree Wifi and helpful information

Hattesgaard is a great place to connect to the free WiFi while having a coffee or a beer.
TønnisgårdHas free Wi-Fi.
Stay safe
Rømø is generally safe, just watch out for the tide.
Open fire is not allowed anywhere on the island because of the fire hazard. Barbecuing is OK.
On the north end Juvre Sand is used for military exercises. When in use a signal ball is raised.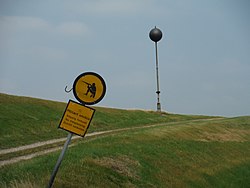 The closest pharmacy is in Skærbæk.
Go next