Rawanduz
Rawanduz
or Rawandiz is a city in
Northern Iraq
.
Understand
History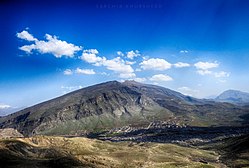 Rawanduz has a long history dating back to the Neo Assyrian Empire when it was part of the Nineveh trade route. It served as the capital of the
Soran
Emirate from 1399 to 1835. The second half of the 19th century brought misfortune, which escalating conflicts with neighbouring emirates leading to bloody wars. Assyrian towns Tel Keppe and Alqosh were annexed, and the territory expanded steadily until the
First World War
when a coalition of
Russia
and Assyrian forces occupied the city. An onslaught of the Muslim population ensued, and by the time of the city's liberation by Nikolai Baratov's Cossacks, 80% of its inhabitants had bled or been killed. From then onward, the Soran Emirate went into a steep decline from which it would never recover.
After being occupied by the
Turks
in 1922, the British Army moved in to demarcate the border between Turkey and Iraq. Expecting a genocide by the Turks if left unguarded, the British established a base in the region and started infrastructure works which helped the revival of Rawanduz. From 1928 to 1932 commissioned
New Zealand
engineer A.M. Hamilton to oversee construction of the much needed highway connecting
Erbil
with
Piranshahr
, to which Hamilton gave his name. The road connection caused trade to flourish, and Rawanduz grew rapidly.
Modern Rawanduz is multicultural hub of trade tucked away between tall mountains and deep river gorges.
Get around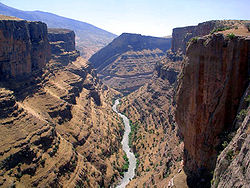 See
Rawanduz GorgeDry and dusty canyon in summer, lush and green from spring to autumn. An incredible sight year round!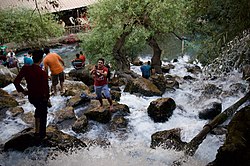 Bekhal WaterfallSpectacular spring and waterfalls.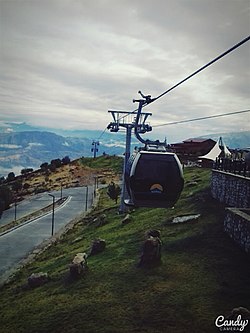 Mount KorekWith 2127 m a prominent peak in the region, although dwarfed by the 3000 m peaks in the Erbil Governorate. It is a very popular tourist attraction year round, with a 4 km long cable car taking tourists from to the top of Mount Korek. The mountain is a ski resort in winter, and among the top 10 highest rated ski resorts of Iraqi Kurdistan as of 2019.
Do
The Pank tourist Resort, which was opened in 2007 by Hazem Kurda, a former refugee of Saddam Hussein's regime, is the first such resort in Iraq. It includes a ferris wheel and other rides, including a toboggan. When complete it will include a five-star hotel, restaurants, swimming pools, saunas, tennis courts, helipads and mini golf.

Eat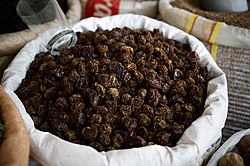 While not everyone's favourite, the region is famous for raisins.
Sleep