Renton
Renton
is a city in
King County
,
Washington
south of
Bellevue
and north of
Kent
. It is a quiet suburb of
Seattle
at the base of Lake Washington. Its relatively inexpensive property prices make it a solid choice of stay while visiting Seattle, and the downtown area has many quiet charms of its own that make a visit worthwhile.
Understand
Renton was named for Captain William Renton, the financial backer of the Renton Coal Company which was founded by one of Renton's first white settlers, Erasmus Smithers. Built on Duwamish land, Renton gained settlers looking for jobs in the coal mines until Boeing began to open plants for aircraft construction in World War II, resulting in a population boom. Today, Renton is primarily known as the site of the Boeing 737 plant, where the popular commercial jetliner is built. Renton is also notable for being the resting place of rock legend Jimi Hendrix.
As of the 2010 census, Renton had a population of 90,927.
This article covers more than the City of Renton as it includes three potential annexation zones that are typically considered part of Renton (though some have addresses in
Seattle
and
Issaquah
). (The Renton School District has different borders than the city and unincorporated parts of
King County
are given Renton addresses.)
Get in
By car
Access to Renton from
Bellevue
and
Seattle
is via Interstate 405. From south King County, via State Route 167, and from the southeast part of the county, via State Route 169.
By public transit
There is no Link light rail line to Renton and there are no plans to expand the light rail here—if you want to take it into the city, you should drive or be driven to the
Tukwila International Boulevard Station
and park there (there is always plenty of parking).
However, Renton is served by a lot of bus routes. The main hub is the . The easiest way to plan trips is by using the route planners for
King County Metro
and
Sound Transit
.
By plane
The city is also served by
King County International Airport
(
BFI
), also known as Boeing Field. The main hub is, of course, SeaTac International Airport, accessible by public transit.

Renton Municipal AirportYou can fly in right next door to the Boeing 737 Plant, although you would need your own plane to do so.
Get around
By car
As with many American suburbs, Renton is difficult to navigate without a car. If you're trying to use public transit to go anywhere that's not the Landing or downtown core, you should expect that you will probably have to walk at least a mile out of your way to get to your destination.
There are several car rental agencies with locations in Renton, including Avis, Enterprise, and Hertz.
By bike
Renton does not have bike lanes like Seattle does, but many trails exist throughout the city that are exclusively available to cyclists and pedestrians that can make biking a great option for getting around.
By public transit
King County Metro
offers several routes that exclusively go through Renton.
Route 105 runs from the Renton Highlands to Downtown.
Route 148 goes south from the RTC into Fairwood.
DART Route 908 runs from the RTC through the Highlands and into Maplewood.
There are many other routes that go through Renton on their way to and from other cities. Using a trip planning app is advised if you want to get somewhere specific.
See
Renton doesn't have very many sights, but it does have some of note.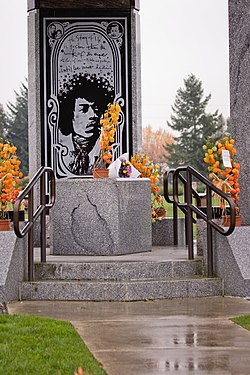 Do
Hiking
is perhaps the most rewarding experience the Pacific Northwest can offer you. Renton has an assortment of beautiful trails, including: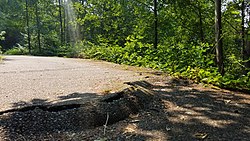 Cedar River Trail

address: 901 Nishiwaki Lane

The longest trail in Renton and may be the most beautiful. Especially nice during September when you can see the salmon returning to spawn.

Honey Creek TrailIncludes the local attraction of Devil's Elbow, a closed road which was known for its devilishly sharp curve that sent several cars tumbling into a ravine during rainy weather. With its "abandoned civilization" vibe, it makes for a great hike.

May Creek Park Trail

address: 12983 SE May Creek Park Dr

In Newcastle.
Renton also has other things to do for those less outdoorsy:
Events
Buy
Antiques District

address: Wells Ave S & S 3rd St

Downtown Renton is host to a few antiques shops all within about a block of each other. Makes for a fun walk during the day.

Comic Hut

phone: +1 425 235-1663

address: 822 S 3rd St

Cute comic shop in downtown with a pretty wide selection. The owner is a comic buff and will gladly help you find anything you might want.

Game-Xplosion

phone: +1 425 264-5061

address: 918 S 3rd St

Huge collection of video games downtown, consoles, accessories, and vinyl records as well. Just about anything you could be looking for from any era of gaming can be found here. The owner is friendly and helpful and will gladly talk your ear off about vintage consoles.

The LandingRenton's main outdoor mall, halfway between the Highlands and Downtown. In addition to being within walking distance of Coulon Beach Park, there are lots of great shops and restaurants, and it's generally considered to be a great place to hang out.

phone: +1 206 331-9900

address: 407 Williams Ave S

A neat second-hand furniture store with lots of vintage pieces operated out of a century-old house in the downtown area.
Eat
phone: +1 425 430-1610

address: 2502, 305 Burnett Ave S

Vegetarian and vegan Vietnamese restaurant with a focus on providing imitation meat and fish dishes.

phone: +1 425 917-3000

address: 509 S 3rd Street

The local restaurant chain owned by the founder of Ezell's Chicken. The best place in town for fried chicken, hands down.

phone: +1 425 271-1817

address: 16341 Renton Issaquah Road

Good American (especially breakfast) fare for reasonable prices. Well-liked by locals.

phone: +1 425 227-6881

address: 225 SW 7th St

A steakhouse known for the novelty of serving peanuts out of barrels and then allowing you to toss the shells on the floor. Also has locations in Everett and Federal Way.

phone: +1 425 254-0759

address: 819 Houser Way South

A restaurant in a building almost as old as the town, with gourmet steaks, cocktails, and desserts. Usually fairly crowded; consider making a reservation. Seafood options available; no vegetarian options aside from salads.

phone: +1 425 271-6226

address: 709 South 3rd Street

Locally-owned authentic Indian-Pakistani restaurant with delicious food. Lots of vegan, vegetarian, and gluten-free options. Also has a location in Issaquah.

phone: +1 425 572-5764

address: 4820 NE 4th St (Ste A101)

A local treasure: one of the best bubble tea shops in the Seattle metropolitan area. Low-key atmosphere; popular with many of the local youths.

phone: +1 425 282-5472

address: 1083 Lake Washington Blvd N #30

Southern French style cafe with delicious brunch, lunch, and dinner options and lakefront views.

Sunset Bistro

phone: +1 425 572-0440

address: 354 Sunset Blvd N

A Romanian bistro that is well-liked by locals.
Drink
Surprisingly for a seemingly quiet suburb, Renton has a fairly lively nightlife scene that dates back to its years as a coal mining town. The majority of the good bars are concentrated in the downtown area.
Sleep
Budget
phone: +1 425 228-2858

address: 4710 Lake Washington Blvd

The northernmost option for staying in Renton proper; near the border with Newcastle.

phone: +1 425 226-7600

address: 1850 SE Maple Valley Highway

Centrally located on Maple Valley Highway; not far from Downtown.
Mid-range
Splurge
phone: +1 425 203-1234

address: 1701 E. Valley Rd

Opened in 2017. Beautiful waterfront views of Lake Washington.

phone: +1 425 226-7700

address: 1 South Grady Way

TownePlace Suites Seattle South/Renton

phone: +1 425 917-2000

address: 300 SW 19th St
Connect
For free internet access, Renton has two libraries that are lovely to visit.
phone: +1 425 226-6043

address: 100 Mill Avenue South

The larger of the two libraries, beautifully situated over the Cedar River. During the fall, it's not uncommon to see salmon swimming upstream.

phone: +1 425 277-1831

address: 2801 NE 10th Street

The smaller library still has an ample selection and plenty of computers in addition to a beautiful interior with lots of natural lighting.
Go next
For bourgeois shopping and a glitzier downtown, Bellevue is just to the north.
For aviation nerds hoping to get a glimpse of a Boeing plant, the Boeing Future of Flight includes a tour of their Everett facility.
Also consider visiting SoDo to check out the Museum of Flight next to Boeing Airfield.
To get the most of what the Puget Sound (and Washington) has to offer, a trip to Seattle is absolutely necessary.