Sátoraljaújhely
Sátoraljaújhely
(Hungarian pronunciation: ; archaic German: Neustadt am Zeltberg; Slovak: Nové Mesto pod Šiatrom;Yiddish: איהעל (Ihel) or אוהעלי (Uhely)) is a town located in Borsod-Abaúj-Zemplén county in northern
Hungary
near the Slovak border.
Understand
Parts of the city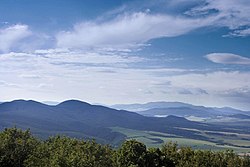 Rudabányácska
Széphalom
Károlyfalva
Get in
phone: +36 47 321 621

address: Fasor utca 19

Yellow phone line=+36 1 397 9797 (daily 08:00–20:00) http://www.borsodvolan.hu/ Borsod Volan is the local bus provider departing buses: Hollókő (30 km via Füzér, at least daily three-five), Nyíregyháza (77 km, at least two per day, 1½-2 hours), Debrecen (130 km, at least two per day, three hours), Sárospatak (13 km, at least nine per day, 20 min), no direct bus to Budapest or even Miskolc (102 km, only one direct per day, 2 hr 40 min, train is much better)

phone: +36 47 322 625

address: Fasor utca 19

Regular trains to Miskolc and Budapest

Slovenské Nové Mesto Train Station

address: Slovakia, Slovenské Nové Mesto, Hraničná 13/10
Get around
The city center walkable. For suburbs use local bus.
phone: +36 47 321458

address: Hősök tere 3, Kossuth tér 5

Tourist information Office. Maps, free brochures, souvenirs.
See
Historical downtown

address: Kossuth Lajos tér

with an atmosphere of 19th-century towns
Churches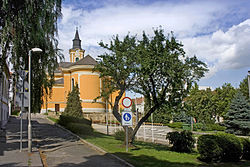 phone: +36 47 321231

address: Széchenyi tér 10

Main Roman Catholic parish church. Founded in 1482, rebuilt in 1860, extended in 1910. - Professional guidance: available

Wine Churchthe only known church in Hungary not owned by any denomination, as it was used to store wine in past centuries. Now Trade House

St. Michael the Archangel Greek Catholic Church

phone: +36 47 325719

address: Rudabányácska, Bányácska út 74

The church was built in 1774 in the Baroque style, rebuilt 1888. The church Indulgence: November 8, but in June held on last Sunday.

phone: +36 47 321052

address: Kazinczy út 49

It is one of the oldest Hungarian Catholic churches. The church was built in 1738, its tower, with a chronost icon is in Slavic language, was erected in 1777. Its beautiful iconostas was probably made in Galicia, Ukraine.

address: Petofi Sándor u. 7,

Built between 1784 and 1789, Late Baroque) in a courtyard. Copf style building. Built in 1784-1789, renewed in 1889. The nave has a trapezoidal closure. On the ledge of clock is a pyramid-ended, tin tower.

Assumption Pauline piarist church and former monastery, Rákóczi chapel

phone: +36 47 322433

address: Barátszeren, Deák Ferenc utca 12.

The main heritage sights are in the old part of Sátoraljaújhely, the so-called Barátszer. The early Gothic church (1280's), later was rebuilt in the baroque facade. The "white friars" or Pauline monks began to build the monastery in the second half of the 13th century. The 14th-century early Gothic church of what is now the Piarist monastery, again in church ownership, gained its Baroque front in a later reconstruction. The baroque high altar is by the sculptor János György Strécius of Lőcse. Ferenc Rákóczi I added the small chapel to the southern side of the church. The Pauline martyr György Csepellény, the counter-Reformation activist, rests in the crypt. The beautiful baroque high altar of the church creates devotional atmosphere. It used to be pauline, and is now piarist church. The Baroque principal altar made by sculptor János György Strécius from Levoča. Now there is also the College of Kossuth Lajos Secondary Piarist School.

Sacred Heart of Jesus Roman Catholic Church

address: Sátoraljaújhely-Széphalom
Museums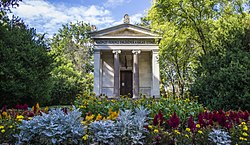 phone: +36 47 322351

address: Dózsa Gy. út 11

One-story historic building. In 1827 was built by Charles Sennyei classical style. A unit of the Hermann Otto Museum. This museum is a regional scientific and cultural centre, a base point for the Kazinczy and Kossuth cults and research in natural sciences in the Zemplén hills and the Bodrogköz areas. It has four-five temporary exhibitions in the 200 m² hall per year.

phone: +36 47 523563

address: Kazinczy utca 35

Exhibition about history of imprisonment

phone: +36 47 521236

address: Széphalom, Kazinczy út 275

The museum presents the past of the Hungarian language, his present and his future. The main sections of this: The Hungarian language between the world's languages, the past of Hungarian language, Hungarian dialects, technical languages, slang, e-nyelv, the vitality of mother tongue. The art exhibition received place on Pásztor Emil Gallery. The neologism exhibition the enlightenment age Hungarian neologism, presents his antecedents and his consequences graphically concerned for it: with coloured pictures and substantial texts.
Monuments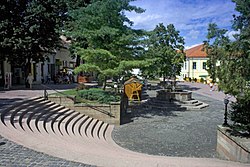 Comitatus Fountain

address: Széchenyi István tér

Ferenc Kazinczy Mausoleum

phone: +36 47 521236

address: Széphalom, Kazinczy u. 275.

This is a monument building, built in neoclassical style, in 1873 designed by Miklós Ybl on the site of the derelict Kazinczy Mansion, this contains an exhibition evoking the life of the writer, organiser of literary life and neologist. The building was made of the carved stone and imitates the Greek church. Opposite the Memorial Hall Ferenc Kazinczy rests in his tomb. There is a collection of Becske Bálint, the author's (Ferenc Kazinczy) grandchild. He gathered the 19th and 20th century objects, pictures, from the family's members and from these found a museum.

address: Kossuth Lajos tér 8, Hősök tere 10.

Baroque, 18th century. Rebuilt. Now it is an elderly home.

Town hall

address: Kossuth Lajos tér 5

Baroque, Renaissance building of the former Zemplén comitatus where Ferenc Kazinczy worked, built between 1754 and 1768

Hungarian Calvary Memorial

Former Financial Palacea mark of the town's great economic importance in the 19th and the early 20th century

Abandoned synagogue and cemetery

address: Esze Tamás utca 81-83

Sátoraljaújhely was once home to Hungary's second-largest Jewish community. A synagogue was built at Sátoraljaújhely in 1790; and when it was demolished in 1887

Former Tribunal Palace and Prisonnow Sátoraljaújhely Prison was built on Czigler Gyõzõ plans

Musical fountain

House of Zemplén's Hungarians

Locomotive junkyard

Tomb of Rabbi Moses TeitelbaumA place of pilgrimage

phone: +36 47 321353

address: Kossuth tér 5.

Zemplén county's archives are on the first store of the northern wing of Sátoraljaújhely Town Hall. The furniture is made ​​in baroque style retain the atmosphere of 18th-19th century archives, one of very few in Hungary. The furnishing were made by local masters. The logical order of the collection was developed by Antal Szirmay (historian, 1747-1812). Ferenc Kazinczy (writer, neologist) was chief archivist between 1816-1831.

Castle of SátoraljaújhelyArcheological Site. Remains of the Castle

Kossuth statue

address: Kossuth tér

Gardos Aladar creation (1911
Do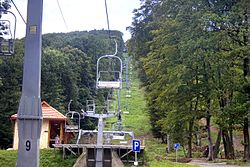 Zemplén Adventure Park and Sport Center

address: Torzsás u. 25

Skiing, bob and 'Snow Donut' sliding, wall climbing, hockey, ice and roller skating. Rental services. More info at Hotel Hunor

Ungvár's cellarsWine tasting, buying . Since 2002 part of World Heritage list

address: Felsőzsólyomka utca

Wine tasting, buying. A unique rows of wine cellars. The cellars are on both sides of a small creek. Previously lived in the area for all, now only one or two elderly people live habitually here.

Magas-mountain chairlift

address: Szárhegy

Hungary's longest cable car.

phone: +36 47 321116

address: Balassi Bálint street 6

Mobile=+36 70 3192368. Medical services, Finnish sauna, solarium, Swedish massage, hairdressing salon, infrared sauna. - pools #1 Periodically open; surface area (m²): 800; Temperature (°C): 28; #2 Periodically open; surface area (m²): 90; Temperature (°C): 28

phone: +36 47 322525

address: Liget tér 5

Also Cultural and Conference Centre

phone: +36 47 324324

address: Sátoraljaújhely-Rudabányácska, Vadász utca 14

Area: ​​14 ha. - Boating, water cycling, fishing possible. +phone=+36 30 8361501

phone: +36 20 33 498 00

address: Várhegy U. 7.

Wear comfortable gym clothes, and light-soled shoes (which does not leave any marks on the parquet floor); bring your towel.

Urban Sports site

address: Pázsit utca

Urban Sports site

address: Dohány utca ~5
Events
International Folkdance Festival in Zemplén, a children and family program (Kossuth tér 5., Centre: 0.2 km away) - mid Aug.
Street-theater Festival, a children and family event, (Sétálóutca, Rendezvénytér, Centre: 2.1 km away) - early Aug.
Zsólyomka Open Cellars a wine event program, (Felsőzsólyomka pincesor, Centre: 0.4 km away) - end of Oct
Zemplén Majorette Festival, a Festival event (Rendezvény tér, Centre: 0.1 Km far) - early Aug.
Zemplén Festival, (Centre: 0.3 km) - mid Aug.
Újhely day event, a cultural program (multiple places) - mid Sep.
Újhelyi Castle Day (Várhegy, Centre: 1.6 km away)- 2nd half of Sep. (2014-09-20)
Buy
Sleep
Connect
phone: +36 47 322810

address: Kazinczy utca 10
Go next