São Cristóvão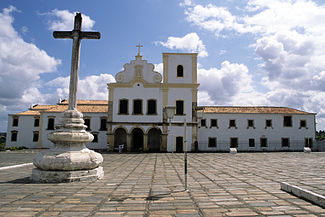 São Cristóvão
is a historic town in
Sergipe
, nominated as a
UNESCO World Heritage
site.
Understand
São Cristóvão is a historic city with rich architectural, cultural, and religious heritage. If was founded on January 1, 1590, the fourth oldest Brazilian city. It was the capital of Sergipe until 1855.
Its current location on the banks of a tributary of the Vaza Barris River dates from 1607, and the majority of its monuments were built after the destruction the town suffered from the Dutch invasion of 1637. Reconstruction began in 1645, and the main architectural heritage sites date from this period.

See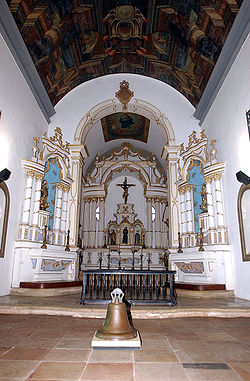 Christ the Redeemer StatueConstructed on the base of the 16th-century São Gonçalo Chapel.

Conjunto do CarmoComplex of churches and a convent.

Igreja e Convento de São FranciscoBuilt in 1693, it houses the country's third most important Sacred Art Museum.

Igreja Matriz de Nossa Senhora da VitóriaBuilt in 1608.

Igreja de Nossa Senhora do Rosário dos Homens Pretos

Santa Casa da MisericórdiaBuilt in the 17th century.

Palácio Provincial19th-century palace that houses the Historical Museum.
Eat
Sobrado

phone: +55 79 3261-1310

address: Praça da Matriz, 40