Saharan Algeria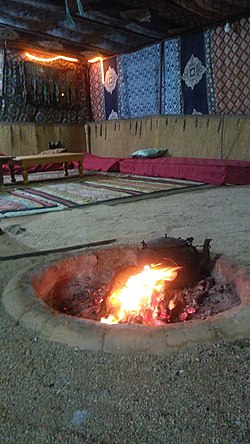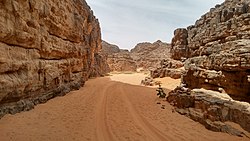 Saharan Algeria
is the vast desert — dotted with oases — in the south of the country.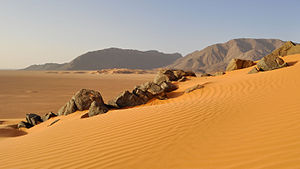 Cities
— border town in the southwest, with a large Sahrawi population that escaped the conflict in nearby Western Sahara
Other destinations
Understand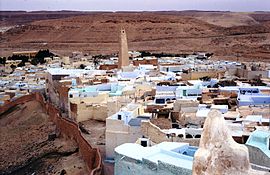 Get in
Ain Beida Airport (OGX), Aguenar-Hadj Bey Akhamok Airport (TMR), Tindouf Airport (TIN).

See
In Eker test siteFrance, the fourth country to produce a nuclear weapon conducted some of their early tests in Sahara as much of Western Africa still was a French colony into the 1960s. On May 1, 1962 an underground test at In Eker went wrong and observers including soldiers and government officials were exposed to radiation. If you happen to drive north-south across Sahara along the road from Algiers to Tamanrasset, you will pass right next to the area.
Itineraries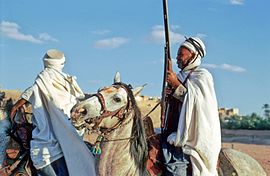 Drink