Sahel
The
Sahel
is a region of
Africa
at the southern edge of the Sahara Desert.
Countries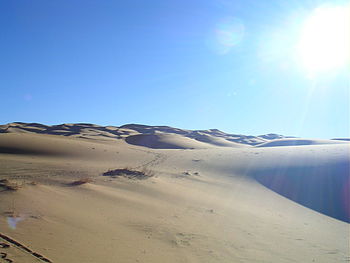 Cities
There is a very small population in this region of Africa. Cities are rare and far between but here are the main ones.
— historically a very important stage on the trans-Saharan caravan routes in northern Niger
— capital of Mali
— capital of Sudan and by far the largest city in the region
— one of the main ports in Mali and a good gateway for many impressive attractions such as Djenné, Timbuktu, and Dogon Country.
— capital of Chad
— capital of Niger and perhaps the most accessible Sahelian city for the traveler
— capital of Mauritania
— large Red Sea port city
— a city of great historical importance particularly for education and the spread of Islam.
Other destinations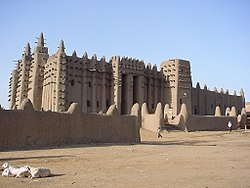 — Two hours from Niamey in Niger, one of West Africa's largest animal markets, plus a colorful array of other traditional market and artisanal goods (Sundays)
—a trek through this landscape of scattered cliff-side villages in is not to be missed by any Mali visitor
— once a religious and commercial center to rival Timbuktu, this small town of multi-storey mud buildings in Mali is quite a sight
Understand
The Sahel runs 3,862 km from the Atlantic Ocean coast of Mauritania in the west to the Red Sea coast of Sudan in the east. The ecoregion definition takes in part of other countries but for the purposes of this travel guide, it includes all of
Chad
,
Mali
,
Mauritania
,
Niger
and
Sudan
. The region consists of semi-arid grasslands, savannas, steppes, and thorn shrublands lying between the
Central African
wooded savanna to the south, and the
Sahara
to the north.
The topography of the Sahel is mainly flat, and the region mostly lies between 200 and 400 m elevation.
History
Over the history of Africa the region has been home to some of the most advanced kingdoms benefiting from trade across the desert. Collectively these states are known as the Sahelian kingdoms which were a series of empires, based in the Sahel, which had many similarities. The wealth of the states came from controlling the Trans-Saharan trade routes across the desert. Their power came from having large pack animals like camels and horses that were fast enough to keep a large empire under central control and were also useful in battle. The first large Sahelian kingdoms emerged after 750, and supported several large trading cities in the Niger Bend region, including
Timbuktu
, Gao, and
Djenné
.
Climate
Annual rainfall varies from around 200 mm in the north of the Sahel to around 600 mm in the south.
Read
Overland travel in the region is covered extensively in the book
Sahara
() by Michael Palin, detailing a journey they did for a BBC programme back in 2001.
See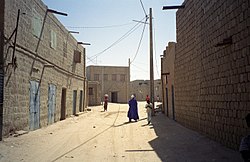 Eat