Saint Martins Island
Saint Martins Island
is in the
Chittagong Division
of
Bangladesh
and lies about 10 km south-west of the southern tip of the mainland.
Understand
Saint Martins is a tropical cliché and the only coral island in the country, with beaches fringed with coconut palms and laid-back locals. It's a clean and peaceful place with nothing more strenuous to do than soak up the rays — even mosquitoes are a rarity. There's a naval base near the center of the island, and the USA looked into setting up one of their own. The island was devastated by a cyclone in 1991 but has fully recovered, and was untouched by the 2004 tsunami.
It is possible to walk around Saint Martins in a day since it measures only 8 km², shrinking to about 5 km² during high tide. Most of the island's 7000 inhabitants live primarily from fishing, and between October and April fishermen from neighboring areas bring their catch to the island's temporary wholesale market. Rice and coconuts are the other staple crops, and algae is collected and dried from the sea rocks and sold for consumption to
Myanmar
.
Most things are concentrated around the far north of the island, with the center and south being mostly farmland and makeshift huts. There is no electricity on the island, though the larger hotels run generators in the evenings for a few hours.
November to February is the main tourist season with the best weather, though keep an eye on the forecast, as the occasional cyclone can strike during this time.
Get in
By bus
Getting to Saint Martins Island by bus is a two-step process. First you'll need to come Teknaf which is the last district of Bangladesh in southern part, which is right on the very southern tip of Bangladesh, sandwiched up against
Myanmar
. One can come Teknaf by bus from Dhaka, Chittagong and Cox's Bazar. Dhaka to Teknaf bus fare is Tk 850-950 non-A/C and Tk 1300-1700 A/C as of January 2012. Several bus services depart from Fakirapool, Dhaka to Teknaf. Maximum bus starts at night and the journey is near about 11-12 hours.
From Teknaf, mid-level ships run daily and take around 1½-2 hours named
Kutubdia
,
Keary Sindabad
,
Shundorbon Service
. The fare ranges from Tk 450-2500 as of January 2012. All the ships and cruises stars journey from Teknaf to Saint Martin at 9AM-9:30AM and return journey starts from Saint Martin at 3PM-3:30PM. During the off-season (May-August/September) these ships do not provide services because of bad weather. The pick-season is September-April. The total distance from
Dhaka
to the island is 510 km.
From Teknaf you can cruise to St.Martin's Island with the largest and the safest ship, LCT Kutubdia, and reach St.Martin's comfortably in 2 hours or less. LCT Kutubdia cruise journey is a pleasant one as you will see the spectacular views of Teknaf hill on one side and Myanmar on the other side while she cruises along the Naf River.
Ferries leave the island around 3PM. You don't have a round trip ticket you can book the return leg at the Keari Marzaan restaurant (+88 01727 266077, 01819 682091, just before Saint Martin's Resort, off the main road). The restaurant only caters to day trippers on tours arranged by Keari Tours. The one-way fare is Tk 300 and return fare is Tk 750 as of 2011.
By plane
By plane you have to reach firstly in Cox's bazar from Dhaka/Chittagong (inter-country) by Biman Bangladesh Airlines or with private airlines like Rigent Airlines, United Airlines, and Best Air. The fare from Dhaka-Cox's Bazar is Tk 3000-4500 as of December 2011. Cox's bazar airport is the only airport near Teknaf.
After reaching Cox's Bazar by Plane, from Cox's Bazar there are several ways to get to Teknaf. Private car rental services cost Tk 100-150. Public buses from Cox's Bazar to Teknaf cost Tk 60-80. Another way is for a group to rent a mid-level micro bus or jeep and travel to Teknaf.
Get around

Arriving from the port you'll walk through a strip of basic restaurants and shops, and hit a t-junction. Left will take you to the eastern beaches (the cement ends shortly before the scuba dive center), while a right turn will take you along the main cement 'road' where most of the hotels and guesthouses are, ending at the north-west part of the island.
At one point a left turn leads around the newly built hospital and into the center of the island. It's an interesting walk and eventually leads out to the western beach just north of the Sea Turtle Hatchery, after a couple wrong turns.
Flatbed cycle-rickshaws are the only transport aside from walking. There are no motorized vehicles on the island, not even motorcycles (yay!).

See
Sunrise on the east side of the island, and after a lazy day head over to the west side for sunset. Sunset Point is a rocky peninsula on the northwest corner of the island, near Saint Martin's Resort, which exists only at low tide — a popular spot if sunset and low tide coincide.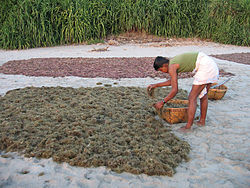 Village life is slow paced — most work happens in the morning and evening, while midday is reserved for drying fish and rice and selling your coconuts. Or, more likely, sitting in the shade chewing paan.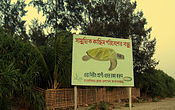 There's a Sea Turtle Hatchery on the west side of the island south of Shemana Pereye Resort. It's not open to visitors, but it's usually empty and the gate unlocked. If it's the right season there will be several bamboo cages in the sand with eggs buried under them — not much to see, but it's nice to know that good work is being done. This is under the Sea Turtle Conservation Project STURCNET (Sea Turtle Conservation Network).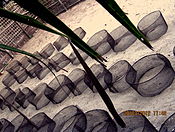 The first tag was attached in 2000, and in January 2003, a total of 65 tags had been attached to nesting Green and Olive Ridley turtles. The conservation project has so far included activities such as: monitoring of nesting turtles along the coastline; in situ conservation efforts, including protecting nesting beaches; protecting nesting females from predatory hazards, such as dogs; ex situ conservation through hatcheries; and an awareness-raising campaign about sea turtle conservation.
Stars are amazingly plentiful on a moonless night, due to the lack of electricity on the island.

Rock Beach

address: Dhakinmatha,

The southern point of the island has millions of years old rock formed from coral. The area is popular as Rock Beach and can be visited on foot. A 10-15 minutes track can be explored within the area by taking permission from the local land owners to see wild life including lizard, migratory birds and unique sweet water turtles habitat.
Do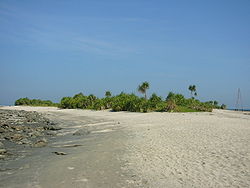 phone: +880 2 955 9751

This is the only dive operation in the country, and is run by a friendly group of ex-navy divers. They only visit one site at the southeast of the island (off Chera Dwip), which is unspectacular but still makes for a nice boat ride and the most activity you could hope for during your stay on the island. They're working towards buying a 'German' boat which will allow them to explore sites further out to sea, which may yield some better diving and more sea life. Prices are a little high (and negotiable), but consider that you're contributing to these guys' livelihood and towards expanding the opportunity for future diving. They've also got one bamboo guest hut with two beds if you're diving with them, and they'll cook all your meals for you — an alternative to the lackluster budget accommodation on the island. Food and lodging are by donation. On a safety note, this is nothing like a PADI certified dive center, and beginners should take care, especially alone — a guide/buddy is not included (though there's a good chance one of the guys will still come down with you).
Walk the beach to the southern island of Chera Dwip, accessible on foot along a narrow strip of land at low tide, or via a boat shuttle (Tk 5/person) at high tide. Beware of sharp rocks if wading through the water; sandals are ideal. Walking the length of the island takes around 1½ hours. Take some sunscreen and water (though there's an occasional shack selling drinks, coconuts and snacks).
Buy

There are many small shops near the dock/port and along the main road selling very basic necessities and the odd souvenir t-shirts, hats, dry fish, shoe, sandals, dry foods, cosmetics & toiletries and sunglasses and many more. These are relatively cheap from the main town. Specially one must buy dry fish from here, it's relatively cheap and high quality. There are also few restaurants along with the main road of Saint Martins Island. The foods are cheap and good quality to eat. Anyone can complete the breakfast, lunch and dinner with various sea foods. Everyone should taste the experience with different sea fishes and food, if once go there.
Sea shells and things made from them are sold by little children around the island, but it's illegal and leads to the depletion of sea life. If any one go there, please not to buy those and encourage others not to buy those. These will slowly damage this Island and the natural life. There are also some fake product come from Myanmar and China. Please try to avoid those and buy the real one.

Eat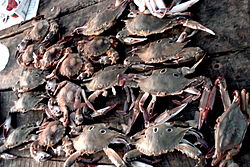 Food is a little more expensive here than on the mainland.
The
food shacks
that line the road to the port all cook up similar fare:
parothas
(Tk 8), omelettes (
egg
, Tk 20) and vegetable curry (Tk 20) for breakfast, and (fish,
dal
, rice and veggies at Tk 130) the rest of the day. Cha is Tk 8.
All of the hotels also have restaurants with basically the same typical Bangladeshi offerings, with higher prices and better quality than those near the port. Chicken is sometimes available but not very tasty, and lobster and crab may be available occasionally at very high prices. The restaurant at Blue Marine Resort and Appayan at Saint Martin's Resort are the best on the island.
The islanders also sell dried fish, which is a bit more expensive but fresher than those available upshore in Cox's Bazaar.
Early morning is the best time to get fresh fish from the fisherman near the market, you can often bring it to your hotel chef and ask him to fry it up the way you like, or some places may do a nice evening barbeque. Some places may even give you kitchen access to cook it yourself if you ask.
Drink
Coconuts are the drink of choice (Tk 25), and coconut pushers are to be found along the length of the island, getting slightly less aggressive as you move south.
Alcohol may be available at the larger hotels or if you ask discreetly near the port, though there is not even a hint of nightlife.
Sleep
There are several
budget guesthouses
along the main road such as Hotel Sea Heart, Bay of Bengal Guesthouse, Coast Guesthouse, Hotel Sadek, Oceanview and Coral Reef Guesthouse, all similarly dark and characterless with dank attached bathrooms and no running water. Anywhere else these rooms would cost Tk 500-700, but here you'll be lucky to pay Tk 1000 and be asked for as much as Tk 1500.
Most evenings will be candle-lit since there's no electricity on the island, but a few of the more expensive hotels have generators.
There's a government resthouse signed only in Bengali on the main road next to Bay of Bengal Guesthouse. Rooms are a little larger and cleaner than the surrounding guesthouses and have mosquito nets. It's not possible to prebook rooms and, even if they're available, whether you can stay will depend on the mood of the man on duty. Rooms ~Tk 600.

Blue Marine Resort

phone: +880 01727 266077

The most upmarket option on the island, this place is set to lead the way in tacky, environmentally unfriendly Cox's Bazar-style development (though thankfully still on a smaller scale). It's impeccably clean with a blue and white Miami sailboat feel and crisp white sheets. Attached baths are clean and have cold running water, laundry and room service are available, and there's a generator. There's also a good restaurant here selling the usual, plus lobster and crab at a premium, when available. The beach is visible from the front and the back of each room on the upper floors, and both the sunrise and sunset can be enjoyed from the private veranda attached to the rooms. They've also got a couple of cottages (Tk 2000) on the remote southern point of the island with kitchens.

Shemana Pereye Resort Ltd.

phone: +880 1911121292

address: Konapara, Saint Martin Island, Teknaf, Cox's Bazar

Budget-minders may want to splurge a little and stay at this super friendly and relaxed place with a nice garden environment, set just back from the beach in a quiet area yet still close enough to the village. It's not signed in English, but as you walk south look for a sign in Bangla next to a bamboo gate & mash; if you reach the Sea Turtle Hatchery you've gone too far. They've also got a decent restaurant serving the usual fish and chicken.

Saint Martin's Resort

phone: +880 01819 490129

Also known as Hotel Nijhum, it's run by the government owned Abakash Parjatan. Rooms are cleanish, staff are friendly, and it's very popular with Bangladeshi families on holiday. The beach in front of here is the most popular on the island, and where the day-trippers from Cox's Bazar hang out around during the middle of the day. It has running cold water, some sit and some squat toilets, and a generator running in the evening. Appayan restaurant is attached and good.

Riyad Guesthouse

phone: +880 017 1856 255,

phone: +880 1713190007

address: Last tip of the Island, Dakhinmatha

Probably has the best view of St. Martins & Cheradwip. It is the last point of the island, where it is connected to Cheradwip by tide, on 24 acres with a natural lake that serves as a habitat for millions of migratory birds. This is the only tent resort in an eco friendly environment with modern sanitation facilities and solar power (with a back up generator). A good restaurant within the resort area serves fresh fish grill and BBQ besides regular meals.

phone: +880 1711595147

address: Cheradwip area

Probably the best view of the island and Cheradwip's can be get here. The resort is on 24 acres of land, based on eco-friendly concept. 10 tent rooms with proper sanitation and solar power make it unique. A in house restaurant to BBQ or grilled fresh fish besides regular meal is available. Run by professional stuffs and quality of food and service is expected. The resort has water sports and beach activities facilities. Besides its scenic beauty of the sea, the resort has a sweet water lake inside the premises where you can see millions of migratory birds.

phone: +880 1727368589, +880 1733900400

address: West Beach Side of tha Island.

This cottage is owned by the famous Bangladeshi writer, Dr. Humaun Ahmed. It has 6 rooms, which are well decorated.

Labiba Bilash

phone: +880 1711668800, +880 1718847880

address: Kona Para, West Beach

This is completely a mid-range hotel to stay in this place. This is completely near to the western beach and from the room, one can see the beach. They also have separate arrangement for BBQ party and have separate arrangement for different kind of sea foods to serve. One can order their special sea fish for eat and they also have that kind of special services to provide. Dhaka office: Sena Kollayan Bhaban (17th floor), 195, Motijheel, C/A., +880 27117783, 027113555.

Holidays Bangladesh

phone: +880 1727368589 (reservation), +880 1731962662, +880 1754555243 (St. Martin's cell), +880 1730577388 (mobile)

The price is little bit expensive but still affordable if anyone compromise with the facility and comfortable. Corporate office: Praasad Trade Centre, 6, Kemal Atatürk Avenue, Banani, Dhaka-1213..

Panna Resort

phone: +880 1819222212 (mobile), +880 1824588445, +880 1718255375, +880 1816172615 (Saint Martin office), +880 28857998

address: Konapara, West Beach. Dhaka Office: Apartment-3A, House-120, Road-01, Block-F, Banani, Dhaka.

This is another mid-level resort with lots of facilities. BBQ arrange is also possible only for couple also. Also have the BBQ arrangement for big group and family. This is relatively a budget hotel with cottage out look. This is completely near to the western beach and from the room, one can see the beach. It independently have separate BBQ arena and provide individual service for special menu for breakfast/lunch/dinner. They also receive booking 1/2 day before check-in over mobile call.

Resort Dream Night

phone: +880 1828165841 (Saint Martin office), +880 1815570356 (For booking), +880 27122986 (For booking)

They have the facility like family package, meeting, honeymoon package, group program, conference, picnic, seminar, cultural program. Room fare is mid-level and easy to affordable. Easy to book in off-season but it's quite hard to book in peak-season. Its not only for this resort but also for other hotels also. Dhaka office: 55/B, Purana Paltan, Noakhali Tower (E-10th floor), Dhaka-1000.
Respect

The island has seen a massive increase in tourism (mostly Bangladeshis) over the last few years, and the fragile ecosystem on the island is not well equipped to handle it. Do what you can to encourage eco-friendly practices, and definitely don't litter the island. It's also a good idea to avoid eating fish at every meal on an island where overfishing is a major problem and sea life is rapidly vanishing.
If you come across sea turtles or their eggs, keep a reasonable distance and don't disturb these fascinating but fragile creatures.
Westerners should be alert to the modest lifestyle of the islanders, especially women. It is not a good idea to swim in public places in western bathing suits, and modest dress is appropriate for both women and men.

Connect

There are no landlines, but cell phones work well, due to a few very imposing cell phone towers dotted around the island. Grameenphone, Robi, Banglalink, and Airtel are the service providers and well establish here.
There is no internet on the island, the nearest is in Cox's Bazaar. Otherwise there is internet modems which use the same signal of mobile companies with decent speed.

Go next