Salalah
Salalah is the capital city of
Oman
's southern
Dhofar
region. It is the second largest city in the Sultanate, and has the distinction of being the Sultan Qaboos' birthplace.
Understand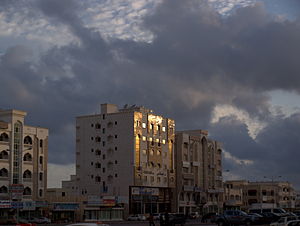 For most visitors, Salalah is the gateway to Oman's most southerly governate of
Dhofar
– a historically independent, and culturally and ecologically unique region.
As the traditional regional capital, the city's history stretches back two millennia, when, thanks to its strategic location, it was an important stop on the frankincense and silk trading routes. In the 19th century the region was incorporated into the Sultanate of Muscat and Oman, and Salalah served as the country's capital from 1932 until the accession of Sultan Qaboos in 1970, who relocated the capital to Muscat. Salalah was the Sultan's birthplace in 1940, and his mother was a member of a prominent regional Jebbali tribe; to this day the Sultan maintains close ties to the city.
Today Salalah is still known for the cultivation and trade of frankincense (albeit now on a smaller scale), and is famous for its summer
khareef
(monsoon) and annual
Salalah Festival
, when visitors flock to the region to escape the blazing hot temperatures elsewhere on the Arabian peninsula. As lodging and eating establishments outside the city are scarce, it serves as a useful and interesting base for travellers wanting to explore the wider area at any time of year.
Read
Maria Dekeersmaeker, The DNA of Salalah, Dhofar: A Tourist Guide. Written by a Belgian journalist based in Salalah, this unusual book is a treasure trove of facts and history, organized thematically.
Climate
Most visitors come to Salalah during July and August to enjoy the annual khareef, when the nearby wadis are full of water. Occasionally streets flood, and ocean currents are too strong for swimming or diving. The crowds leave in September along with the rains, but the vegetation is still green, and hotel prices have started to come down.
Diving is only possible during the dry season, from October to the end of May, and this is also the optimal time for bird watching. May and especially June are the hottest months of the year, with humidity steadily increasing until the rains bring relief again in late June or early July.
Get in
By plane
Beware, the taxi from the airport is 10 or 20 times the normal taxi rate.
By car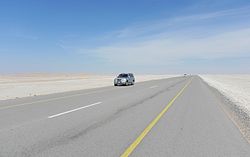 Driving to Salalah from Muscat takes roughly 12 hours, and can either be an amazing and memorable experience, or a very uncomfortable one depending on what kind of traveller you are. The first 5 hours are very scenic, as you pass Rusayl,
Nizwa
and other small towns. However, it's barren desert and oil fields for most of the remainder of the trip, with the only larger settlements along this stretch being Haima and
Thumrait
just one hour before Salalah.
Travelling at night is usually better than driving in the heat of day (arriving in Salalah at night is a must, as the city lights from the high-altitude entry point are gorgeous). Watch out for renegade dunes on the way. There are several stops along the way for food, drinks, a cigarette break, or nature calls – you should take every opportunity to stop, as there might not be another one for many more kilometres. As of 2019, many petrol stations do not accept credit cards, so you should have cash with you. Lodging on the road is not good; plan your trip so you do not have to sleep on the road.
By bus
phone: +968 23 292773

Oman National Transport Company runs buses to/from the Ruwi station in Muscat three times daily, with the trip lasting 12 hours.
Bus transport to/from Muscat is also offered, both with identical fares, by:
Malatan Trading

phone: +968 23 211299

address: As Salam St

Bin Qasim Transport

phone: +968 23 291786
By boat
There is at least one operator in Muscat that will charter you to Salalah.
Cruise ships stop regularly at the commercial , west of the city. Shuttle buses transport visitors from the ship to the port entrance, and taxis are also available. Visitors need to bring only their cruise boarding pass and their Tourist Entry Permit.
Get around
On foot
It is possible to explore parts of Salalah on foot, as most places of interest are close to each other. During warmer times of year, though, walking may not be the best idea.

By taxi
The usual unmetered Omani taxis operate here, with the average taxi fare for travel within the city 500 baiza.

By car
If you hire a car, 2WD cars are adequate for most sights within Salalah itself. Outside of Salalah, however, many places of tourist interest lie off road, and SUVs are recommended particularly during the khareef season because of slippery terrain. Book your car well in advance if you plan to visit during this peak period, as rental agencies often run out of vehicles.

See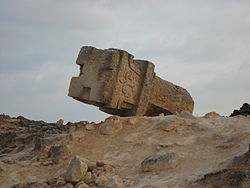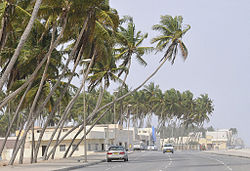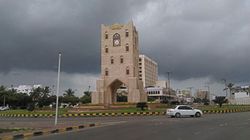 The old city is confined to the area called Al Haffa (Hafah), on the seafront.
phone: +968 23 303577

address: As Sultan Qaboos St

A UNESCO World Heritage Site, these extensive ruins were once the 12th-century trading port of Zafar, visited by Marco Polo in 1285.

Museum of Frankincense Land

phone: +968 23 303577

address: As Sultan Qaboos St

This excellent museum has displays on the history of the port and of the region.

Salalah MuseumThis museum houses an eclectic collection, with sections devoted to regional geology and history. There is also a permanent display of Wilfred Thesiger's photographs.

Burj an-NadhaThe clocktower may not be a sky-scraper but it is indeed the icon of Salalah, featured in the coat of arms of Dhofar Governate. The tower looks stunning during nights due to the colorful light display.

Tomb of Nabi Umran

address: Al Matar St

Umran (Imran) was a local Arab prophet, believed by some to have been the father of the Virgin Mary, and believed by others to have been the father of Moses. The sarcophagus is 33 m long. Visitors should remove their shoes before entering, and women should cover their heads with a scarf.

Sultan Qaboos Grand Mosque

address: 23 July St and An Nahdah St

Completed in 2009, this mosque can accommodate 14,000 people. Conservative dress required; women must have their ankles, wrists and hair covered.

Sultan Qaboos Palace

address: Al Bahri St

Sultan Qaboos was born in a fortress at this location, which is now the grounds for a modern palace. It is not open to the public, but tourists may photograph it from the outside.

Traditional Dhofari houses

address: Al Bahri St

To see some older Yemeni-style architecture, drive east on Al Bahri Street along the beach.

Footprint of Prophet Saleh's Camel

address: A Daqah St

A shrine housing the footprint of an enormous camel in the bedrock. According to the Quran, the camel was said to have appeared from nearby mountains as a miracle, yet was killed three days later by unbelievers who refused to recognize the Prophet Saleh. In punishment a severe earthquake was said to have destroyed the entire city and its inhabitants. As in other religious sites, visitors are requested to remove their shoes and women should cover their hair.

Gun Souq

address: As Sultan Qaboos St

A small informal open-air market for vendors selling all types of weapons, from antique rifles to traditional knives and daggers. Best in the early morning.
Do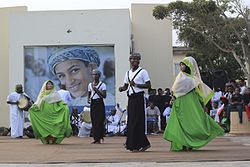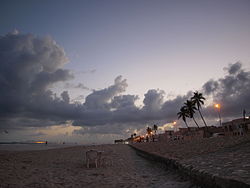 Salalah Tourism FestivalHeld annually during the khareef period, this festival celebrates Dhofari culture and traditions with food, music, and entertainment.

Khawr SalalahAvid birdwatchers can find many species of birds within the city itself, as this lagoon is noted for attracting flamingos, ospreys, and many migratory birds. Bring your binoculars.
Diving
phone: +968 92 873560

Organizes guided tours for diving and snorkeling, and conducts a full range of PADI courses. Most of their dives take place outside of Mirbat, where they also have a dive centre. The centre is closed during the khareef from the end of May until 1 October.

phone: +968 9989 4031, +968 9989 4032

Offers full dive packages in the waters by Salalah as well as by Mirbat. Offers PADI courses.
Horseback riding
phone: +968 926 579 78

address: Awqad St

Offers beach and sunset rides. It is a little bit difficult to find, so use Google Maps or let them pick you up.
Talk

Most residents speak some English, but if you know a bit of Arabic and Malayalam then conversation will be much easier.

Buy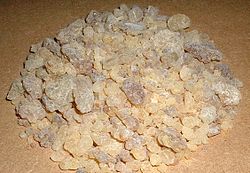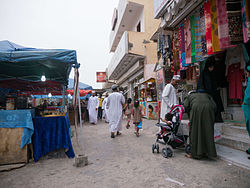 Frankincense is
the
souvenir purchase in Salalah, and only visitors who avoid shopping will not be offered some. Frankincense is available in several different grades differentiated by colour, the lightest considered to be the highest quality and the costliest. Hand-crafted incense burners made of local Dhofari clay are also good purchases. Myrrh is relatively easy to find as well, as are the myriad Omani perfumes on offer throughout the country. You can also buy a khanjar, the traditional Omani dagger.
Handicraft Souq

address: Tatawur St and Al Marqaz At Tijari St

A good place to pick up traditional hand-crafted items.

Haffa Souq

address: As Sultan Qaboos St

The Haffa souq (market place) is the best place for frankincense and incense burners, and a wide range of other collectibles including handicrafts and souvenirs. Haggling is necessary, or alternatively have a local so you know you are buying genuine goods. Payment can be made in Omani rials, euros, or dollars.

New Souq

address: 23 July St

Family Book Shop

address: Al Matar St

Has books in English and Arabic, and a good selection of maps.

Goal Sports

phone: +968 23 296624

address: As Salam St

Has outdoor sporting goods, including camping supplies.
Grocery stores
Al Isteqrar Hypermarket

address: Al Fayha St

Groceries are on the ground floor, and a food court upstairs.

phone: +968 23 218400

address: Ar Rubat St and An Nama St

A branch of the UAE chain. Good for picnic supplies or camping gear.

phone: +968 23 288133

address: 23 July St and Al Matar St

More centrally located than Lulu Hypermarket (see listing above), but with a much smaller deli and no camping gear.

Spinney's

address: An Nahdah St

Small supermarket with international food.
Eat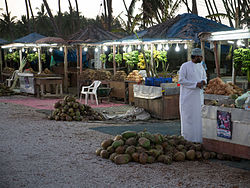 If you decide to visit places outside Salalah city (good advice for traveling anywhere in Oman), remember to carry some food packed for emergencies (fruits, fruit juices, sandwiches recommended) as there are few restaurants outside the city. Always carry several bottles of drinking water since you may not find any store on the highways. There is, however, a delightful ocean-side cafe on the way to Mughsayl and the tidal geyser there.
Budget
Al Kutaini Restaurant

phone: +968 23 294179

address: 23 July St

Offers a wide range of continental dishes but specialize in Pakistani cuisine.

Annapoorna Restaurant

address: Al Ferdows St

A traditional South Indian Restaurant serving only vegetarian food.

Bin Ateeq

phone: +968 23 292384

address: 23 July St

Part of a small chain of Omani restaurants, and a good place for Omani food.

Bin Ateeq

address: 23 July St

A second branch of the popular Omani restaurant.

Cascade Tandoori Restaurant

phone: +968 23 288233

address: 23 July St

Offers a large range of Indian dishes, particularly well-known for their vindaloo.

Chinese Cascade

phone: +968 23 289844

address: 23 July St

Chinese restaurant offering decent food. No buffet.

Chopsticks

phone: +968 24 783384

address: 23 July St

Indian-styled Chinese restaurant with decent food. No buffet.

phone: +968 23 291010

address: 23 July St

Serves Arabic, Chinese, European and Indian cuisines.

Ittina Cafe

phone: +968 9814 1067

address: Atin Rd

Offers decent food and an excellent view of the city.

KFC

address: Ar Rubat St

American fried chicken, sit-down restaurant and drive-through.

phone: +968 2321 0030

address: Bldg No 54

A unit of Hassan Bin Thabit Kitchens, with a varied international menu.

Pizza Hut

address: As Salam St

Always an option for any Americans wanting a taste of home, delivery available.
Mid-range
Baalbeck Lebanese Restaurant

phone: +968 23 298834

address: 23 July St

A small family restaurant serving very good Lebanese food. Has excellent hummus, tum and shwarmas.

Browniz Coffee House

phone: +968 23 297575

address: As Salam St

This cafe/restaurant offers a good range of European food. Free wi-fi.

Good Hopes RestaurantSurprisingly one of the better restaurants, licensed.

Lebanese House Restaurant

phone: +968 23 212100

address: Al Salaam St

This restaurant offers good Lebanese food at a reasonable price (RO 10 for 3 people - starter & main incl. 1 drink each). Delivery available.

phone: +968 23 219248

address: Port Rd

Offers a wide selection of international cuisine at a very reasonable price (a fraction of the cost of the hotel restaurants and better quality). This restaurant is also fully licensed. Take away and delivery available.

16 Ajwa

address: 23 July St

Offers Pakistani and Hyderbadi food. No buffet.
Splurge
The restaurants in the
Hilton
,
Crowne Plaza
, and
Juweira Boutique
hotels offer high-end dining services, with both à la carte and buffet options. For romantic dining, beach pavilions can be reserved at both the Hilton and Juweira Boutique.
Drink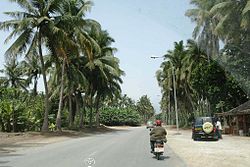 Alcohol for non-Muslim visitors is available at high end hotels like Good Hopes Restaurant in the airport and Oasis Club near the port, as well as at the bars in the Crowne Plaza, Hilton, and Juweira Boutique hotels.
For a refreshing drink, stop at any of the many roadside vendors selling fresh coconut. They will lop the top off a green coconut for you for 200-300 baizas.
Sleep
During the annual khareef from July-September the population of Salalah balloons with visitors from elsewhere in Oman and the Persian Gulf, so if you plan to visit during this time it is essential to make reservations well in advance. During other times of year rooms are plentiful and rates are more reasonable.
Budget
Al Hanaa Hotel

phone: +968 23 298305, +968 23 290274

address: 23 July St

Within walking distance of downtown.
Mid-range
phone: +968 23 235833

address: Dahariz Beach

An Omani-Belgian enterprise, adjacent to the coconut groves. This is one of the best budget options in Salalah; rates include breakfast and wifi (available in the breakfast/coffee room).

Dhofar Hotel

phone: +968 23 292300

address: Al Matar St

The hotel offers basic accommodation at very affordable prices. Service is very friendly and hotel is reasonably clean.

phone: +968 2329 5444

address: Al Matar and Ar Robat Sts

Old rooms, basic but decent. Very close to the airport and in the centre of the city so it's easy to reach any place you want to get to, reasonable swimming pool, gym and tennis courts. Banking and rent a car services are available in the same building.

phone: +968 23 211025

address: Al Wadi St

Free breakfast with wi-fi.
Splurge
Connect

Mobile coverage using Oman's providers is close to flawless, but roaming can sometimes be slow. There are several internet cafes around town, but speeds are inconsistent. Prices vary, but are usually cheap. You can also buy a tourist SIM card from any of the two main phone companies.

Stay safe
Salalah is a very safe place. However, the Salalah (Arab) way of driving might need some getting used to for non-Arabs.
Don't go swimming in the sea or permit toddlers/children to wander off at beaches. The sea has very strong ocean currents and the seabed has a steep drop off, making it very unsafe for swimmers, experienced or beginner.

Cope
Remember to carry your passport and visa papers with you wherever you go, at least photocopies, as you can expect local police or military patrols to check on you when you least expect them to show up, even if you are within city limits (a routine procedure to check for illegal workers and immigrants).
It's advisable for women to bring conservative clothing, especially if travelling outside the city. A general rule is to keep shoulders and knees covered. Western swimwear is acceptable on private hotel beaches, but not on public beaches where one-piece suits, or even t-shirts and swimming shorts, are preferable. Keep a sarong handy.
Bring plenty of water and sunblock if travelling outside the city.
Go next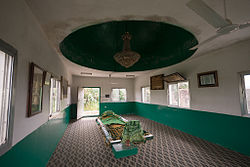 North
Job's TombBelieved by many to be the tomb of the biblical figure Job, on a hilltop overlooking Salalah. There is a small restaurant nearby with wonderful views.

Ayn RazatFreshwater springs surrounded by gated rose gardens, with several pools and caves nearby. Swimming is not permitted because of the presence of schistosomiasis (bilharzia); toilets available.
East
Taqah
coastal city is 35km away on Highway 49, and
Mirbat
also on the coast is an hour's drive.
West
To the west is
Mughsayl
with its famous blowholes, and some dramatic coastline (see
Itineraries
in
Dhofar
).