Sambalpur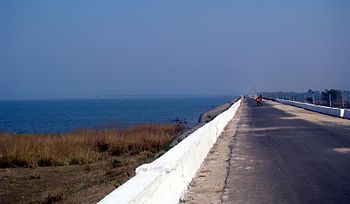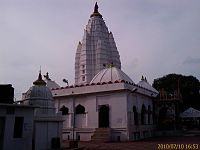 Sambalpur
is the biggest city in western
Odisha
(formerly known as Orissa). It is a historically important place, mainly because of the number of freedom fights against the British, Veer Surendra Sai being one of the many who died fighting the British.
Get in
By train
It has three railway station (Sambalpur City Station, Sambalpur Road Station and Khetrajpur Station). Khetrajpur is the most important station.
Sambalpur is well-connected to major cities in India like Delhi, Kolkata, Chennai, Bangalore, Bhubaneswar, Vhisakhapatnam.

By road
It is also well connected by road to major cities around Sambalpur with night buses to and from Bhubaneswar, Bhilai, Rourkela, Raipur, Bargadh, Cuttack, etc.
Sambalpur is on National Highways 6 and 122.

Climate

The climate is generally very extreme, temperature rising to about 45°C in summer and descending about as low as 7°C in winter.
It gets heavy rainfall during the rainy season, very important for the region because its non-irrigated areas depend on the monsoon for agriculture.
The best time to visit Sambalpur is August to March.

Get around
Area landmarks
BurlaIt is a small town, 14 kilometers away from the district head quarters. It is known as the education hub of Odisha state. VSSUT Burla Engineering College (formerly UCE, Burla), VIMSAR Medical College, SU Sambalpur University are situated here.
See
Budharaja Temple

address: Located on Budharaja Hill in Sambalpur City

Ghanteshwari Temple

Hirakud DamLongest earth dam in the world. The reservoir forms an artificial lake with an area of 746 sq.km having a shore line over 640 km. The driveon the 21 km dyke is majestic. One can enjoy the sight of the mighty Hirakud Dam and the fantastic expanse of water from the top of the revolving minaret called Gandhi Minar on the north. Ashok Nivas, a luxury Guest House, is located near the Nehru Minar on the south. Cattle Island is located near one end Hirakud reservoir, It is near Kumarbandh village of Belpahar-Banharpali range and is about 90 km from Sambalpur town by road, but is 10 km by water launch from Hirakud dam. The island was a hillock before construction of Hirakud dam. During the resettlement period, villagers left some of their cows and bulls and when the dam construction was over the cattle settled down on the hill-top. With the passage of time the nearby area was filled up with the reservoir water. Being away from mankind, the cattle are wild in nature.

Huma Leaning TempleFamous for its Shiva temple, Huma contains the lone leaning temple of Odisha.. The river Mahanadi flows close by. Facility for cruising in the river by country boat is available for a nominal price. Maha Shivaratri fair is held in February-March.

NrusimhanathThe temple of Vidala-Nrusimha stands at the foot of the picturesque Gandhamardan hill believed to be part of the hill which Hanuman carried on his shoulders from the Himalayas for saving the life of Lakshmana. On the other side of this hill is Harisankar temple and a waterfall. Nrusimha Chaturdashi fair is held in May-June.

Pradhanpat WaterfallsThe Pradhanpat hill with its waterfalls offers a rare scenic beauty. These falls are close to Deogarh town which is 96 km from Sambalpur on NH.6.. Two guest houses named Basanta Nivas and Lalita Basanta were constructed by the former rulers of Bamra. Reservations are made by the Executive Engineer, National Highway Division, Sambalpur.

Samleswari TempleErected by Chauhans in the mid-16th century. Samaleswari Temple is dedicated to the goddess known as 'Maa', also known among the natives as samalei maa, meaning Mother Samaleswari. She is the presiding deity of Sambalpur, and is a strong religious force in western part of Orissa and Chhattisgarh state of India. Situated on the bank of the river Mahanadi the mother goddess Samaleswari is worshipped from ancient times as Jagatjanani, Adishakti, Mahalaxmi and Mahasaraswati.
Sambalpur is well-known for its forest reserve. There are many conserved forests.
Debrigadh Willife SancturyIt stands out amongst all the wildlife sanctuaries in Odisha in terms of sighting wild animals, particularly in summer when trees shed their leaves. It stretches across the Lohara and Debrigadh Reserve Forests on the Barapahad hills in Baragarh district. The seasonal waterfalls and proximity of the large Hirakud reservoir are added attractions. It covers an area of 347 sq km. There is a population of tigers, leopards, sloth bears, chitals, sambars, and nilgais. Entry point is Dhorokusum. Accommodation is available at the Forest Rest Houses in Dhodrokusum and Dechua; and cottage at Chaurasimal. Reservation is done by DFO, Hirakud Wildlife Division at Sambalpur.

Ushakothi Wildlife Sanctuary

phone: +91 664 2229211 (DFO Bamra)

A population of tigers, leopards, panthers, sloth bears, elephants, sambal, gaur, chital and nilgai in a forest area of about 304.03 square kilometres. Watch towers provide a good view of the animals flocking the nearby watering points at night. Established 1962, located on NH6 and easily accessible by road. Jeeps for movement within the forest are available for hire from the forest office. Guide and spot lights are available with the Forest Range Officer against nominal charges. Accommodation is available at the Forest Rest House, Badrama, 3 km away. For reservation contact DFO, Bamra (office near Bamra railway station).

address: Huma Temple
Buy
Gole BazarSambalpur is famous for its hand looms and textile industry, popularly known as Sambalpuri Sarees. Price can range from a few hundred to a hundred thousand rupees. There are many shops in the city, but most famous shops can be spotted in Golebazar, the main shopping centre. Chakadola Stores with its two branches at both Budharaja and Ainthapali is also a prominent centre for grocery goods and milk products with home deliveryaand catering facility. An emerging Big Bazar and a whole complex in the City Centre mall is situated in Modipara road.
Eat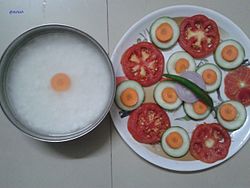 There are many restaurants in and around Sambalpur city. You should try "pakhal", made of rice.
Apptite

phone: +91 663 2115-611, +91 9776006711

address: NH 6

Pure vegetarian restaurant

Celebration

phone: +91 663 2403111-14, +91 663 3203111

address: VSS Marg

Multi-cuisine restaurant. One can also visit Cheers for drinks and Campus for fast food.

Esquire

phone: +91 663 252 2290

address: VSS Marg

Multi cuisine restaurant

Flavors

phone: +91 663 2402345, +91 663 2402346, +91 663 2402347

address: VSS Marg

Fast food outlet - pizzas, burgers, doshas et al. There is an ice cream parlour.

Hotel Uphar Palace

phone: +91 663 2400519, +91 663 2404482, +91 663 2404825, +91 663 2522668

address: VSS Marg

Air-conditioned restaurant serves Indian, Chinese and Continental food.

Malini Cafe

phone: +91 663 2521413

address: Pattanayak pada

Spice Hot

phone: +91 663 2535600, +91 663 2535601, +91 663 2535602, +91 663 2535603, +91 663 2535604, +91 663 2535605

address: VSS Marg

Indian, Chinese and Continental cuisine. Open for lunch an dinner. The hotel also has a coffee shop and bar.

Vilash

phone: +91 663 2402345, +91 663 2402346, +91 663 2402347

address: VSS Marg

Continental, Chinese and Indian cuisine.
Drink

Many bars and restaurants are available within the city limits.

Sleep
Budget
phone: +91 663 2545837, +91 663 2115837

address: N.H. 6, Baraipali Chowk

Hotel Natraj

phone: +91 663 240 5456

address: Gaity Road

Hotel Uphar

phone: +91 663 2403078, +91 663 2521558

address: VSS Marg

phone: +91 663 2411282, +91 663 2411296

address: Brooks Hills
Mid-range
phone: +91 663 211 5611

address: NH6, near Ainthapali

phone: +91 663 2403111-14, +91 663 3203111

address: VSS Marg
Splurge
Go next