San Francisco/Mission
The
Mission District
is a district of
San Francisco
noted for its ethnic diversity, in particular the neighborhood's large Hispanic community. Though the district is slowly gentrifying, many urban artisans and immigrants still make their home here, and the restaurant and nightlife scene here is among the best in the city and perhaps the most locally oriented one. The district is bounded roughly by the 101 freeway on the east and north, Dolores/Church Streets on the west, and Cesar Chavez Street on the south.
Understand
The Mission District (fit in with the locals by just calling it "The Mission") lies to the east of the oldest building in San Francisco, Mission Dolores. The area was the site of the Spanish mission that was the kernel of the city San Francisco is today. The mission itself was secularized in the 1820s, and the lands were given to the Native Americans who lived there. Many sold or lost the land in later years.
During the 19th century, the Mission District was physically separated from San Francisco proper, which mostly clustered around the seaport on the San Francisco Bay. The district's area was a pleasant country day trip for San Franciscans, and soon grew into a small village. By the end of the 1800s, the area had been assimilated into the rest of the city.
By the early 20th century, after the 1906 earthquake that destroyed several blue-collar neighborhoods, Irish and Italians relocated to the quickly expanding Mission District. From the 1940s the district gradually became more populated with Mexican/Latin-American immigrants creating a strong counterculture in the arts and politics during the civil rights movement. Following this era, the Mission remained a strongly Chicano and Latin-American neighborhood, but also with a great contingency of African-American, Asian-American and European-American driven by the relatively cheap rents in the neighborhood. In the 1980s and early 1990s, it attracted an influx of new artists, musicians, and other counterculture types.
By the turn of the 21st century, the district experienced an increased gentrification. Expensive restaurants and the construction of "live-work" spaces were moving in to the area, displacing hundreds of residents. However, as the post-Internet boom recedes, the wave of affluence is partly diminishing and the Mission is continuing to be a place for multicultural encounters, where long term residents, immigrants, hipsters and yuppies are living side-by-side.

Get in
From other parts of San Francisco and the
Bay Area
,
BART
serves the Mission neighborhood with stations at 16th Street and Mission (served by the MUNI 14, 22, 33, 49 and 55 bus lines) and 24th Street and Mission (served by the MUNI 14, 48, 49 and 67 bus lines).
The
MUNI Metro
Church
line runs along the western edge of the area from downtown between the Mission and the
Castro and Noe Valley neighborhoods
, and passes within a block of the
Mission Dolores
that gives the Mission neighborhood its name. From the J line you can just walk into the area or easily transfer to one of the following MUNI bus lines:
22-Fillmore from the Church Street Metro station. From the station, the #22 will travel down Church Street, then turn left onto 16th Street and travel across the Mission neighborhood to Potrero Hill on the other side.
33-Ashbury/18th from the Church and 18th Metro station. From the station the #33 will head east on 18th Street before turning left on Mission, then turning right onto 16th Street. Then it will turn right again onto Potrero Avenue and head south to 25th Street before turning around again.
48-Quintara/24th Street from the Church and 24th Metro station. Through the area, the #48 travels east-west along 24th Street.
Other bus routes which serve the area include the
14-Mission
and
14R-Mission Rapid
buses, which run right down Mission Street from the north and south, the
49-Mission/Van Ness
, which comes down Mission Street from Van Ness near
Fisherman's Wharf
, the
9-San Bruno
which runs along Potrero Avenue through the Mission neighborhood, the
12-Folsom/Pacific
which heads down Folsom through Mission to Cesar Chavez before looping back to the 24th St BART station, and the
27-Bryant
which runs along Bryant Street through Mission to Cesar Chavez.
For cars, the Cesar Chavez Street exit from highway 101 comes right into the Mission, and the San Jose Avenue exit from Highway 280 North brings you past Bernal Heights and onto Guerrero Avenue.
Get around
The Inner Mission is only about 20 blocks by 10 blocks, and is easily navigated by foot. The Mission is generally safe for walking (even though 16th and Mission remains a major drug dealing corner). It's not dangerous, but one should expect a certain amount of urban grittiness at night up and down Mission Street near 16th. Valencia Street, just one block over, is much more gentrified and is filled with bars and eateries.
By car: You will find that people attending religious ceremonies at one of the churches dotting the Mission will park down the center lane of Valencia. This is not a common practice at any other time and not advised as SFPD will not hesitate to have you towed. A popular dinner destination neighborhood, street parking is difficult to find in the early evenings. There are two cheap parking garages, one at 21st Street and Bartlett between Valencia and Mission and another on 16th and Hoff St also between Valencia and Mission.
By bicycle: You'll see many people using the dedicated bike lanes on Valencia Street, but the entire neighborhood, with the exception of the Dolores Park area, is flat and easy to navigate.

See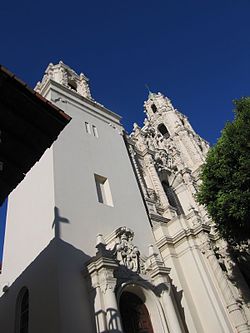 phone: +1-415-621-8203

address: 3321 16th St

The oldest building in San Francisco, commissioned in 1776 by Father Serra and members of the De Anza Expedition as the sixth of the twenty-one missions in California. The original mission is a small building adjacent to the parish church, a large building with intricately decorated towers that was also the first Catholic church west of the Mississippi River to be deemed a basillica.

Mission Dolores ParkOne of the city's most popular parks, this is one of the main neighborhood hangouts, with people regularly partying or partaking in some recreational marijuana on its grassy slopes, as well as a sunny retreat for many San Franciscans when the rest of the city gets foggy. There are plenty of recreational facilities as well as a fantastic playground built into the hillside, and the top of the park (at the corner of 20th and Dolores) offers an excellent view of the San Francisco skyline.

phone: +1-415-431-1180

address: 3543 18th St, #8

Houses women's nonprofits groups and has a beautiful mural, the MaestraPeace Mural, on the front.

Precita Eyes MuralsCan be found all around the Mission neighborhood, especially on 24th Street, east of Mission Street.

Balmy AlleyAn alley full of incredible murals. There are some really beautiful works here, and it's always changing.

Clarion AlleyAnother alley full of murals, between 17th and 18th and Mission and Valencia.

phone: +1-415-826-8009

address: 2857 24th St

Opened in 1970, the non-profit gallery specializes in Chicano/Latino art.
Do
Carnaval San FranciscoLate May. A Mardi Gras-like event which features a parade with colorful costumes, choreographed dancers, and scantily clad women.

Outdoor open mike poetry/music/spoken word/etc.

address: 16th and Mission

Every Thursday starting sometime between 9PM and 10PM and ending around midnight on the southwest street corner at 16th and Mission. No mike (so you have to shout...), and no sign-up. Completely free to all. Open to poets, MCs, musicians, comedians and all manner of performers, the open mic has been happening for the past five years and has recently spawned a lit magazine, the 16th & Mission Review, and a website: 16thmission.com - newcomers are encouraged to perform. Bag your beer and see what the fuss is about!
Theaters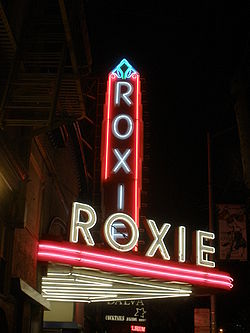 Buy
Valencia Street
between 16th and 24th streets is a major shopping corridor packed with boutiques, thrift stores, and more.
Mission Street
, one block to the east, is also a commercial center, but more focused on the Latino community.
Eat
Arinell's Pizza

phone: +1-415-255-1303

address: 509 Valencia St

Pizza by the slice. Loved and worshipped by East Coast transplants for being some of the closest to real NY pizza available in the Bay Area. Open until 3AM on weekends.

phone: +1-415-643-3558

address: 3372 19th St

A Senegalese restaurant with roots in West African Senegalese culture.

phone: +1-415-824-4088

address: 3296 22nd St

Hipster-ed up diner, only open for lunch & breakfast. Long lines on the weekends, but surprisingly it moves quickly. Much better vegan breakfast option than Herbivore. Try the plantain cake and the mimosas.

phone: +1-415-826-7004

address: 3000 20th St

Original and unique good tasting dishes, excellent service.

phone: +1-415-824-1502

address: 2327 Mission St

Excellent tapas in a brick-walled dining room with a bar dominating the center of the room. Expect a loud, party atmosphere, not a quiet, romantic setting. The Cajun Shrimp and the Fried Platanos Maduros are heavenly.

phone: +1-415-648-7600

address: 2534 Mission St

Dinner and a movie. The Laszlo Bar. A little splurgy and quite fine. Reservations recommended.

phone: +1-415-863-8272

address: 3412 17th St

A funky Belgian fries place, at which no Belgian works, and whose sandwiches are meh. They have fries, but gravy is not an option, so if you're from Canada, skip it. They do have wireless, however, but you have to ask. Sandwich is worth the cost of internet, if you want to evaluate things in that way. The "space" is nice too. Their toilet is pretty clean, though it plays French instructional tapes, the contents of which include children and the directions to the toilet, which may be unsettling (si vous parlez francais).

phone: +1 415 683-1346

address: 2211 Mission St.

Organic, vegan Mexican food. A lot of the dishes include their unusual and surprisingly tasty cashew cheese.

phone: +1-415-826-5657

address: 983 Valencia St

All-vegan restaurant. Mediocre entrees, but delicious sandwiches, soups & salads. If it sounds too complicated, don't order it. Only all-vegan brunch in the area.

phone: +1-415-285-5200

address: 3285 21st St

Niman Ranch beef, or seitan veggie/vegan sandwich options. Great garlic fries!

phone: +1-415-551-7827

address: 400 Valencia St

For a deep dish that can't be beat here, in Chicago, or anywhere else.

phone: +1-415-875-9370

address: 3101 24th St

The place for serious coffee drinkers. Choose from a wide variety of beans from all over the world, light, medium or dark roast.

phone: +1-415-431-4089

address: 3120 16th St

If you like authentic tapas, the way they were before "small plates" were all the rage, then you'll definitely love the reasonably priced, authentic and generously portioned Spanish dishes here. Don't forget to try their Sangria.

Puerto Alegre

phone: +1-415-255-8201

address: 546 Valencia St

Local favorite, Puerto Alegre churns out inexpensive, delicious Mexican food & margaritas in a fun, festive environment. Divey atmosphere, but that's what you come to the Mission for. Very long wait on the weekends, but absolutely worth it. Host rules the restaurant with an iron fist, so don't try to sneak in!

phone: +1-415-641-1011

address: 1026 Valencia St

Absolutely the best coffee in the city. Organic beans roasted locally, each cup made fresh individually. A large seating area with free wi-fi.

phone: +1-415-695-1615

address: 3274 21st St

Buy a "slice" for under $3 or add toppings for a few cents more, and they'll make a fresh-to-your order triangular slice-shaped pizza that overlaps a dinner plate at three points. Free delivery. Cash or credit, no checks.

Taqueria Cancun

phone: +1-415-252-9560

address: 2288 Mission St

Commonly touted as having the best vegetarian burrito in SF. If you're a meat-eater, try the Alambres (beef, peppers, onions, and bacon sauteed together, served with beans, rice, tortillas and (optional) avocado.

Taqueria El Castillito

phone: +1-415-621-6971

address: 2092 Mission St

While everyone has their favorite Mission taqueria, this one may legitimately have a claim to the 'best salsa verde' throne, which is filled with serious avocado chunks. Also, they grill (rather than steam) their tortillas, a key burrito preparation issue.

phone: +1-415-824-7877

address: 2779 Mission St

Gigantic super burritos. Grilled chicken and steak both are really great. Super steak quesadilla is the highlight of the menu. Open till 3AM on Friday and Saturday, 1AM the rest of the week. Nachos are enormous. Expect a line of drunks after midnight.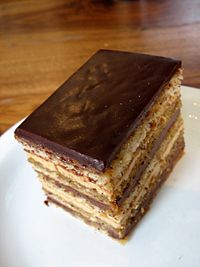 phone: +1-415-487-2600

address: 600 Guerrero St

One of the Bay Area's best bakeries; rich, decadent, and pricey.

We Be Sushi

phone: +1-415-565-0749

address: 538 Valencia St

The best of a handful of locations of this restaurant, truly "sushi like mom used to make". Try the early bird special.

phone: +1 415 489-0963

address: 3228 16th St

Neopolitan-style wood-fired pizza and other Italian food. The owner and most of the staff are Deaf and can use American Sign Language (ASL). Reservations are recommended and can be made online.
Markets
phone: +1-415-241-9760

address: 3639 18th St

How do they get that much good produce and that incredible deli counter into that storefront? Essential neighborhood and picnic-in-the-park resource. Dolores Park is handily enough a block away, and you're likely to find festivals, rallies, or the SF Mime Troupe at the start and close of their summer touring season there along with kids, dogs and tennis players.

phone: +1-415-647-5581

address: 1100 Valencia St

An old-world style Italian deli/dry goods grocery who, bless them, sell ingredients. Check out the Ferlenghetti poem over the door while getting your sheet-pan pizza, sliced turkey, good wine and tiramisu.

Valencia Whole Foods

phone: +1-415-285-0231

address: 999 Valencia St

Organic produce and groceries, good bulk foods, and a deli with organic salads, Middle Eastern foods, and sandwiches to order. A neighborhood essential.
Drink
While you're in SF, a shot of Fernet Branca with a ginger ale chaser is a must. Also try beers from two great local microbreweries:
Anchor Steam
(once described as "sex in a bottle") and
Speakeasy's
Prohibition Ale and Big Daddy IPA.
The 500 Club

phone: +1-415-861-2500

address: 500 Guerrero St

Great neighborhood alterna-hipster bar, but in a good way. Formerly an old man dive bar that's been taken over by the thick black rimmed glasses youngster.

phone: +1-415-970-0012

address: 853 Valencia St

Small bar with eclectic live music every weeknight. Wine & beer only.

phone: +1-415-829-3375

address: 2730 21st St

Relatively new bar with a great selection of beer, wine, and spirits. Awesome tapas. The "Queso Fundido" is wicked and it packs enough calories to keep you dancing until 4AM. Audio and video feeds of live DJs are streamed in to work around current license restrictions. This place is fun when it's packed and when it's empty.

phone: +1-415-285-0323

address: 2299 Mission S

One the few real dance clubs in the Mission, Beauty Bar used to be popular with hipsters but is now mainly populated with a more ghetto crowd.

phone: +1-415-864-2419

address: 540 Valencia St

Drinks are not cheap (several dollars more than every other bar on the block, but also twice as large), although to be fair the drinks are well made and strong. Truly good martinis, admittedly.

phone: +1-415-863-9328

address: 527 Valencia St

An awesome cross between a stylish lounge and hipster joint with the best ambiance of any Mission bar. DJs spin a wide variety of music nightly. Enjoy the '70s era velvet paintings of topless women, some posing with wild animals, and the black Burt Reynolds.

phone: +1-415-252-7740

address: 3121 16th St

It's very dimly lit but cool decor. Excellent jukebox, though after 9PM they tend to turn it up just a touch too loud. Frequently has great DJ's playing funk / R&B but varies; clientele leans toward the gentrification crowd. Lots of smoke from the VIP room in the back filters out into the main bar. Excellent happy hour!

phone: +1-415-552-5525

address: 3139 16th St

The Albion was truly a vaguely scary dive bar. Delirium was another great neighborhood bar, but it's shockingly turned into a bit of a bridge and tunnel 20-something meatmarket these days. They have a place to dance in the back, with good 60s rock and soul on Wednesdays.

phone: +1-415-824-3627

address: 2417 Mission St

A truly great dive bar with a shuffleboard table and Connect Four, if that's your passion.

phone: +1-415-552-7788

address: 647 Valencia St

A fun place: bar downstairs, live music club upstairs.

phone: +1-415-552-1633

address: 3200 16th St

One of the oldest bars in San Francisco, since 1858. Rock music, Pub quiz, charity events, great drink specials and a warm vibe.

phone: +1-415-552-1633

address: 3200 16th St

One of the oldest bars in San Francisco, since 1858. Rock music, Pub quiz, charity events, great drink specials and a warm vibe.

Gestalt

phone: +1-415-655-9935

address: 3159 16th St

Beer bar with a large tap list, some sausages, and a bunch of pinball machines.

phone: +1-415-861-2595

address: 3160 16th St

Fun yet intimate bar. Great music on the jukebox (if you like speed metal) and a decent place to play pool or darts or just get a drink. Outstanding bartenders.

phone: +1-415-647-2732

address: 3286 22nd St

Decorated in dusty kitsch, the LAC also has large paintings for sale by local artists. They can offer up some of the best, strongest margaritas in town. Just one, that's all it takes.

phone: +1-415-282-6789

address: 998 Guerrero St

Irish Pub. Excellent late weekend brunch no one knows about.

phone: +1-415-865-9523

address: 3141 16th St

A small tavern with good pub food that specializes in craft beer.

phone: +1-415-695-1811

address: 811 Valencia St

Generic Irish pub with surprisingly good food.

Phone Booth

phone: +1-415-648-4683

address: 1398 S Van Ness Ave

Another competitor for the
*definitive dive bar*. Appropriately named given its size. Allows smoking. Free popcorn.
phone: +1-415-647-1141

address: 3349 20th St

The definition of a neighborhood bar. Still smoky despite the smoking ban.

phone: +1-415-621-9294

address: 3089 16th St

A bit of a meatmarket 'club' scene. Mostly hip-hop style and "gangster" wannabe crowd, mostly not from the city. Lots of dancing. Clientele is usually very friendly and outgoing and the bartenders handle the busy crowds with aplomb.

Uptown

phone: +1-415-861-8231

address: 200 Capp St

Small neighborhood bar with artsy aging punk rockers and a relaxed attitude. Dogs and bicycles welcome.

phone: +1-415-255-7505

address: 199 Valencia St

Cool motorcycle/bike courier punk rock-ish alterna-crowd. The bartenders can (and almost always do) often drip with attitude. They, and the regulars, can be fiercely protective of their little hideaway. Awesome and huge backyard (i.e. beer garden). Rowdy on weekend nights and they bbq too.

phone: +1-415-621-7058

address: 225 Church St

A low-key, unpretentious gay bar with plenty of room inside.
Sleep
phone: +1-415-641-0188

address: 943 S Van Ness Ave

An old Victorian house converted into a bed and breakfast.

phone: +1-415-801-5000

address: 1906 Mission St (at 15th)

Freshly renovated hostel/B&B with private double and queen bedrooms, all with shared bathrooms. Very clean and quiet. The bathrooms feel positively luxurious with piles of fresh towels, toiletries and wooden finishes. Breakfast included.

phone: +1-415-824-0288

address: 3743 Cesar Chavez St.

An urban convent with a guest apartment on the street level which opens onto a surprisingly quiet flower and vegetable garden. Separate entrance, kitchen, bathroom, living room, and a double bed and a single bed in the bedroom. Free internet access and TV with basic cable. Limited on-street parking is available in the neighborhood. Open for guests for short periods of time (normally 2 weeks or less). Suggested donation is $50 a night. Kitchen is equipped for self-catering with breakfast items furnished in the apartment.
Connect